Iceland's Prime Minister Resigns Amid Panama Papers Scandal
Sigmundur Davíð Gunnlaugsson was among dozens of politicians and international figures named in a massive leak of documents that detail how the world's wealthy and powerful hide their money in secret offshore accounts.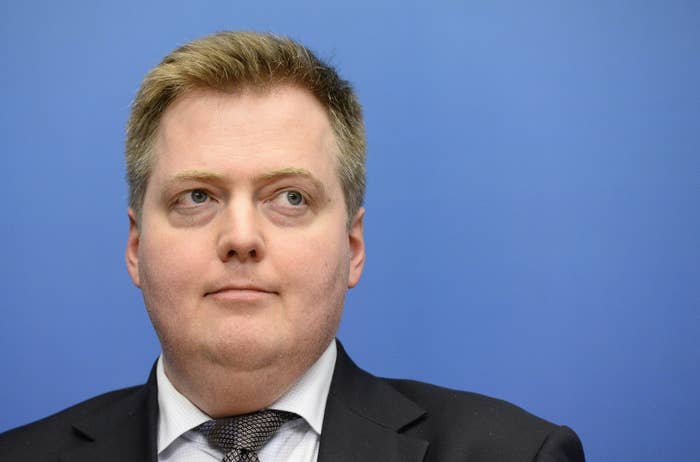 Iceland's prime minister resigned Tuesday, according to multiple local reports, after he and his wife were named in a massive leak of documents from a Panamanian law firm that revealed secret offshore accounts held by multiple world leaders and international figures.
Prime Minister Sigmundur Davíð Gunnlaugsson and his wife, Anna Sigurlaug Pálsdóttir, were among 140 politicians in 50 countries — including 72 current and former heads of state — listed in 11 million documents that were leaked from the Panamanian firm, Mossack Fonseca. The documents detail how some of the world's most rich and powerful people have allegedly used tax havens and secret companies to hide their money.

Gunnlaugsson's resignation was announced on television by the vice president of the Progressive Party, national broadcaster RÚV reported.

The country's agriculture minister, Sigurður Ingi Jóhannsson, was announced as his successor, but this still needs to be approved by the party and its coalition partner, according to local news outlet Vísir.