Hundreds Of Starving Sea Lion Pups Still Showing Up In California
Warmer waters and a weather pattern affecting the food source of many young sea lions are likely behind the deluge of rescues and early deaths, federal scientists said Tuesday. More than 1,800 pups have been found along California so far this year.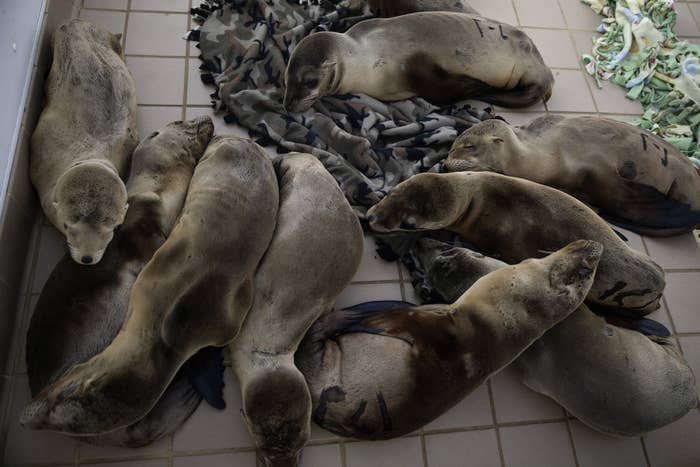 Warmer waters and an El Niño weather pattern have likely affected the food source for hundreds of sea lion pups that have washed ashore on California beaches, according to a new report issued on Tuesday.
More than 1,800 sea lion pups have been stranded along the coast since January, and hundreds more could still turn up in the coming months, according to the report by the National Oceanic and Atmospheric Administration.
Illness, injury, and weather could affect the sea lion populations, but the NOAA reported the number of stranded pups this year has dwarfed those of previous years. The number found starving along the coast in January and February this year alone was more than 20 times the average rate, the agency found.
Most of the pups have been found in Central and Southern California coastlines, particularly in Santa Barbara and San Diego counties, according to the NOAA. However, officials believe the problem could soon expand to the northern part of the state.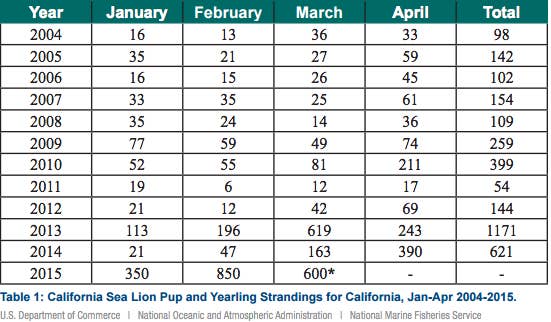 Rehabilitation centers and wildlife organizations have stepped in when residents have reported sea lions wandering far from the water in search of food, but many centers have found themselves overloaded by the number of pups.
In 2013, an "Unusual Mortality Event" was declared because of the number of sea lions who died and washed ashore. This year, officials said they are seeing several similar factors to what occurred in 2013.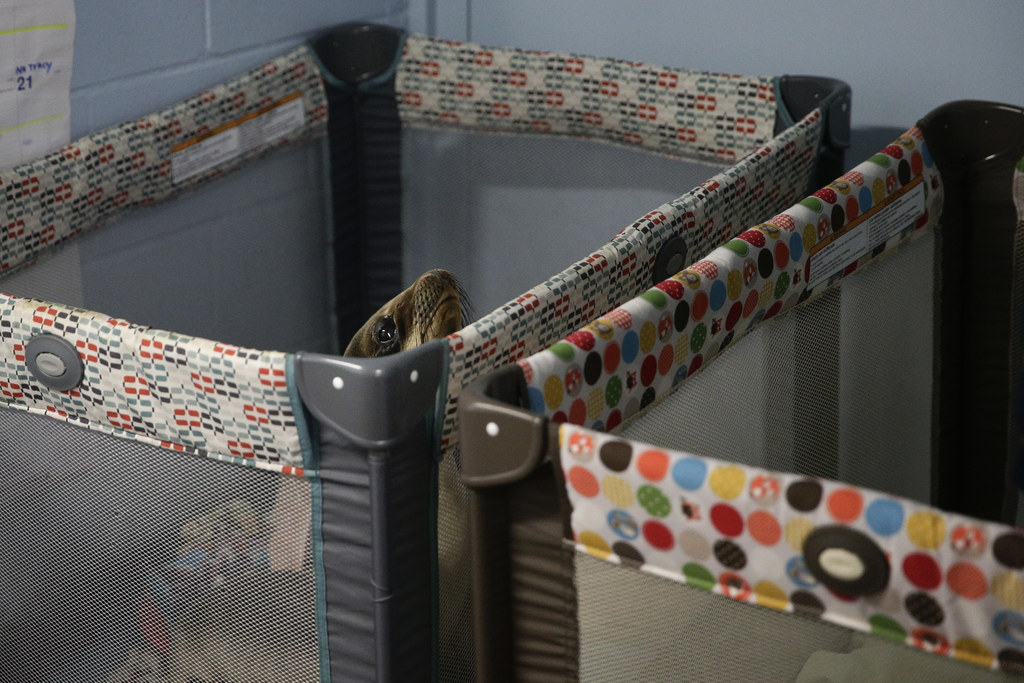 In 2013, NOAA fisheries found the unusually high number of deaths occurred because many sea lion mothers were not able to provide enough milk nourishment for their growing pups.
According to the report, sea lion pups are dependent on their mothers for the first six months and are usually weaned at 11 months.
"If the mothers had difficulty finding food, or had to travel further offshore to find food, then the pups may have tried to feed on their own before they were able, resulting in starvation," the report found.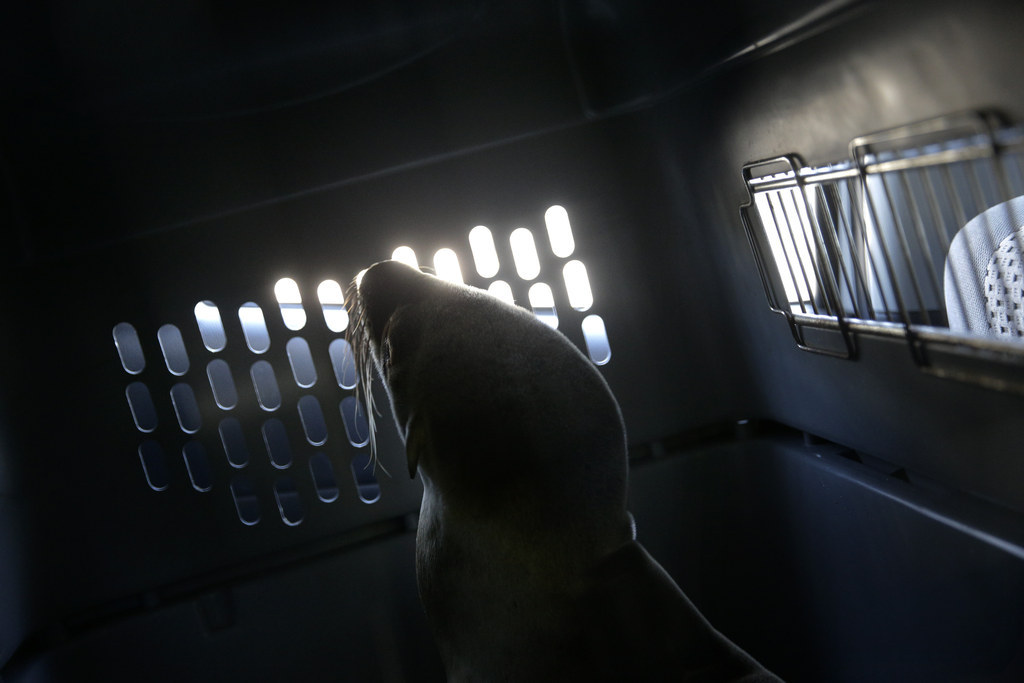 The sea lions that have been found this year appear to have been born in summer 2014. Many of them are suffering from dehydration and starvation.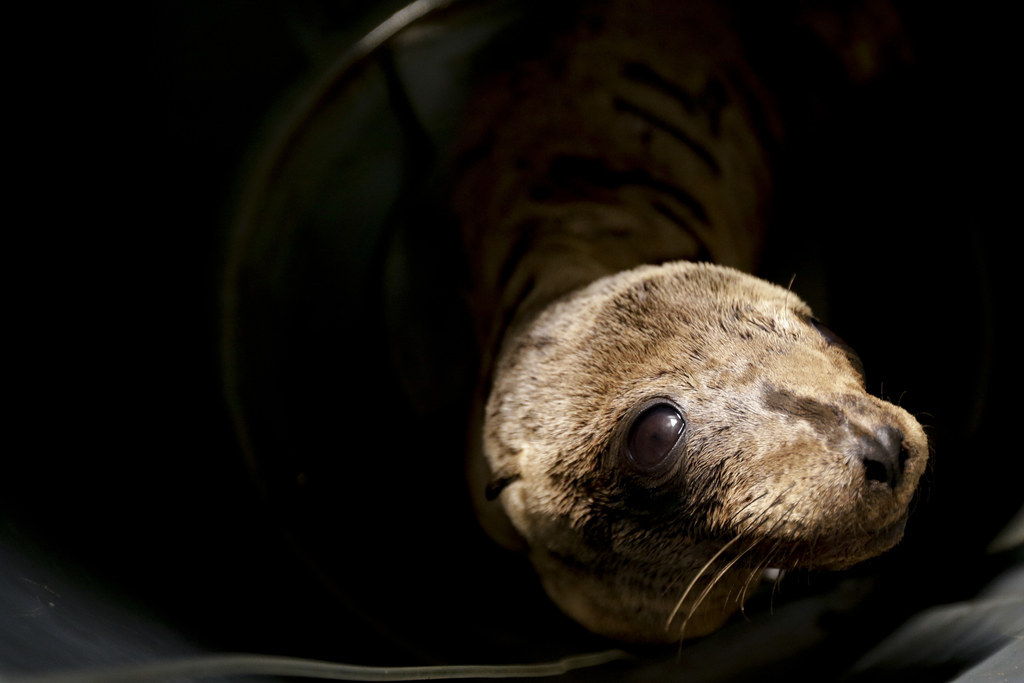 With their mothers likely unable to keep up with regular feedings, the pups are weaning themselves earlier than they should be out of desperation to strike out on their own in search of food. Problem is, they are too underdeveloped and malnourished to hunt and fend for themselves, according to the NOAA.
At the same time, slightly warmer coastal waters could be driving the sea lions' prey farther north in search of colder conditions, depleting the food supply along the central and southern coasts.
Most of the pups that have been rescued this year were about 7 months old, according to the NOAA.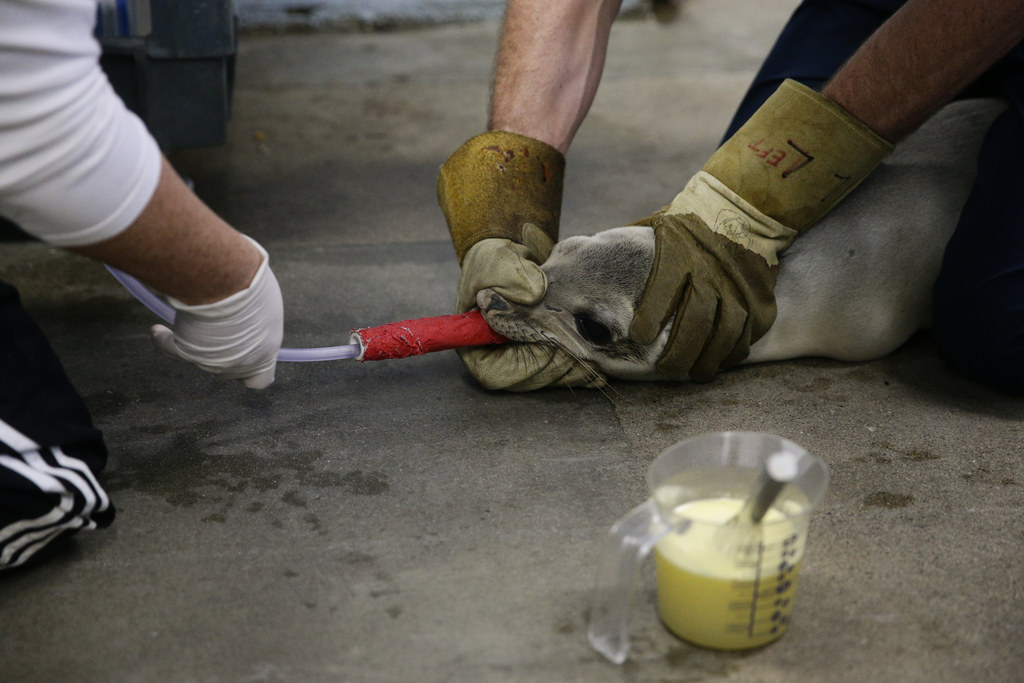 NOAA officials said they are training volunteers in centers across California to prepare for the possibility of more stranded pups this year.
Yet the high number of rescues has stretched the resources of several centers thin.
"There may come a point when resource limitations prevent facilities from continuing to accept more animals in order to maintain the appropriate care for the animals that they are already treating," the report read.
People who come into contact with pups wandering away from the beach are also being asked not to touch or approach them and instead contact local authorities.