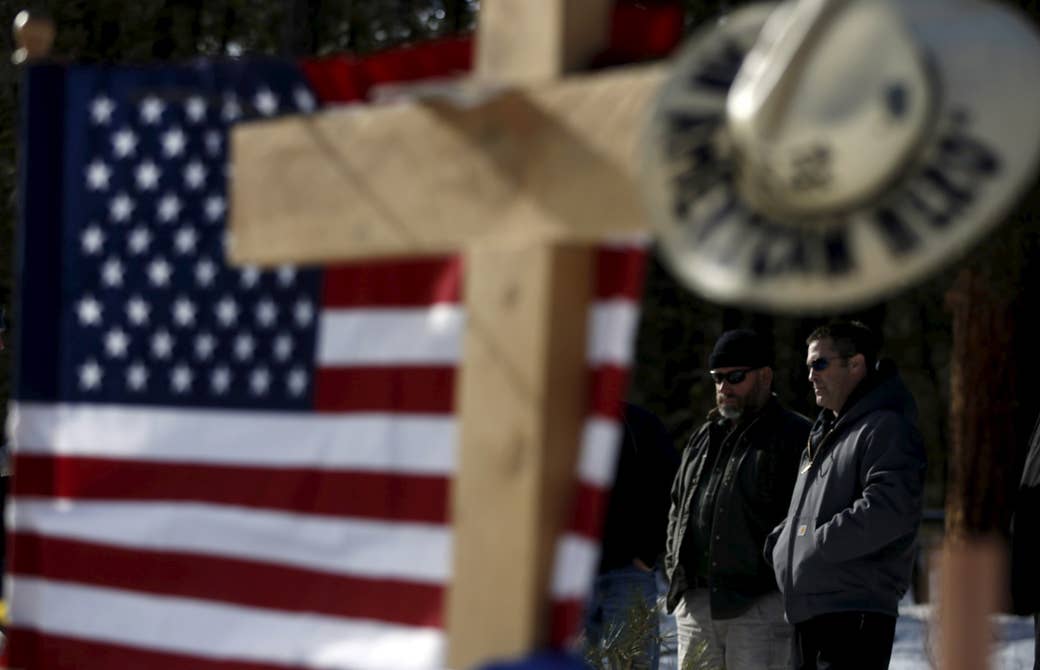 A wooden cross and cowboy hat appeared on the side of a remote Oregon highway just days after Robert "LaVoy" Finicum was shot by a state police officer.
For weeks, Finicum was the public face of the armed occupation at the Malheur National Wildlife Refuge in Oregon, until his death marked the violent culmination of the standoff. Leaders of the occupation were arrested that day, and most of the people who hunkered down for nearly a month there trickled out as the FBI surrounded the compound.
The weeks-long standoff seemed to be winding down.
But rather than an end, the death of the Arizona rancher at the hands of state police has marked the continuation of a simmering anti-government movement that manifested in Oregon, and a rallying cry for a growing number of armed militias across the country.
Memorials for Finicum have since spread through social media. Facebook posts hail the rancher as a hero against government tyranny. Songs have been written about the Arizona rancher, and conspiracy theories about how his final encounter with police have swirled online after his death.
"The more radicalized individuals are going to look at Finicum as a martyr," Robert Harris, a former case manager for the Federal Bureau of Prisons told BuzzFeed News.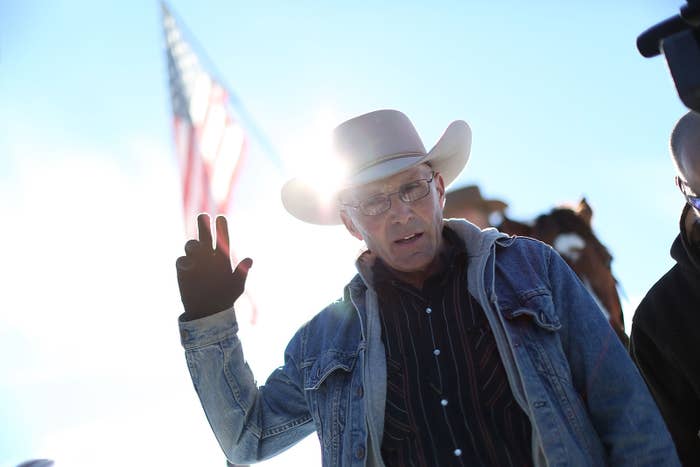 Harris worked for the BOP for 20 years, and has first-hand experience with militia and anti-government movements.
After Finicum's death, Harris said a message that was previously confined to like-minded circles has made its way to a wider audience. People who might not agree with the militias' armed tactics could find themselves sympathizing with their sentiments of government overreach and abuse.
And while the standoff at the Oregon refuge appears to be coming to a close, the deadly confrontation might have given their cause the wider audience it had been seeking all along.
News that an armed militia had taken over the Malheur National Wildlife Refuge might have shocked much of the country, but the arguments made by the group about government overreach and federal land management struck a chord with local ranchers.

Farmers and ranchers have for years clashed with the Bureau of Land Management over grazing rights and access to federal lands, and Finicum had become an outspoken critic of the federal government in 2014.
"Whether you agreed with him or not, he lived a life based on principles."
"He put things in plain English so that people could understand," Jordan Page, a musician whose songs carry a strong political message of freedom, Second Amendment rights and limited government, told BuzzFeed News. "Whether you agreed with him or not, he lived a life based on principles."
Hours after the shooting, Page wrote a song as a tribute to Finicum, called A Cowboy's Stand For Freedom. He didn't agree with the decision to take the refuge at first, but said he began to sympathize with their tactics when he learned more about their grievances on federal management of lands.
"Once I understood what they were trying to do I was more supportive," Page said.
"He left his home to go and take a stand, his voice voice rang out across the deafening land," he sings in a YouTube video shared more than 21,000 times. "In the end it was a bullet that exposed a lie. A truth remembered is a battle won, though his murder cannot be done."
Page has viewed the video released by the FBI of the shooting, and like some, believes the use of force wasn't justified.
"I think he was trying to draw the fire away from the truck because there were women and friends in the truck," he said. "I think he probably knew it was his time"
Page doesn't believe Finicum was reaching for a weapon, but instead grabbing a wound after being shot first. He also questions the FBI's statement that Finicum reached for a gun on his left side, pointing out similar social media postings that the rancher wore a holster on his right side.
The FBI, however, states Finicum reached toward his left side at least twice before a state police officer fired. A video released by the agency seems to back up that claim.
"So many people in this country are distrustful of government, and scared of government, and that's not the way it's supposed to be," Page said. "They're supposed to be scared of us."
"So many people in this country are distrustful of government, and scared of government"
After Finicum's death, however, several militia leaders appeared to be doubling down on their efforts.
"I got pissed, in super capital letters," Gary Hunt, of Operation Mutual Defense told BuzzFeed News. "I don't know how many times they (law enforcement) said they wanted a peaceful solution."
A network of regional militias, the group helps organize response to "assist patriots in the defense of lives, individual liberties and property."
After the shooting, Hunt said he put out a call to militia members to flock to Harney County to support the remaining occupiers.
"Everybody said, 'Yes, hell yes,'" he said. "There was an echo almost."
Hunt decided to rescind the order when he realized the FBI was already surrounding the compound.
Still, he said similar standoffs are all but certain to continue to make sure Finicum's life was not lost in vain.
"I think we're going to see an escalation of, I don't call them attacks, but challenges to federal authority," Hunt told BuzzFeed News. "Is there going to be another one? Yes."
According to the Southern Poverty Law Center, support for anti-government militias grew last year, partly because of the standoff between protesters and the federal government at the Cliven Bundy ranch in Nevada.
Militias flocked to the Bundy ranch and met federal agents at gunpoint. No criminal charges were filed.
Cliven Bundy's son, Ammon, led the Oregon standoff and is now facing federal charges along with 15 others involved.
Mark Potok, a senior fellow at SPLC said the decision not to file charges in the 2014 standoff likely led to the increase in the number of militias last year. When federal agents withdrew, militants saw the standoff as a victory.
"The worry right now is that the man that was killed will be built up to some kind of martyr"
And despite law enforcement's efforts to bring the Oregon standoff to a peaceful end, Finicum's death might help continue the spread of the groups as well, Potok told BuzzFeed News.
"The worry right now is that the man that was killed will be built up to some kind of martyr by the movement," he said.
Last year, the SPLC identified 276 militia groups, a 37% increase from 2014.
Since the shooting, there are already signs Finicum's death has become a rallying cry for armed groups.

The Pacific Patriots Network, a coalition of militias from Oregon, Washington, and Idaho, issued a "call to action" the day after the FBI released video of Finicum's death. The order was withdrawn Thursday after "conversations with the FBI," according to a message on their website.
Others, like The 3 Percent of Idaho, shared images of their logo with a black band, commemorating Finicum's death.
The FBI released the video two days after the shooting to address what FBI Special Agent In Charge Greg Bretzing said were "inaccurate, some inflammatory" allegations.
But the video only seemed to have fueled speculation of the deadly shooting. Supporters of the occupation have referred to the tactics by law enforcement as an ambush, and questioned the authenticity of the video.
Others allege the handgun was planted by law enforcement, or that Finicum was tasered before he was shot. Others believe an FBI plant led them to the ambush.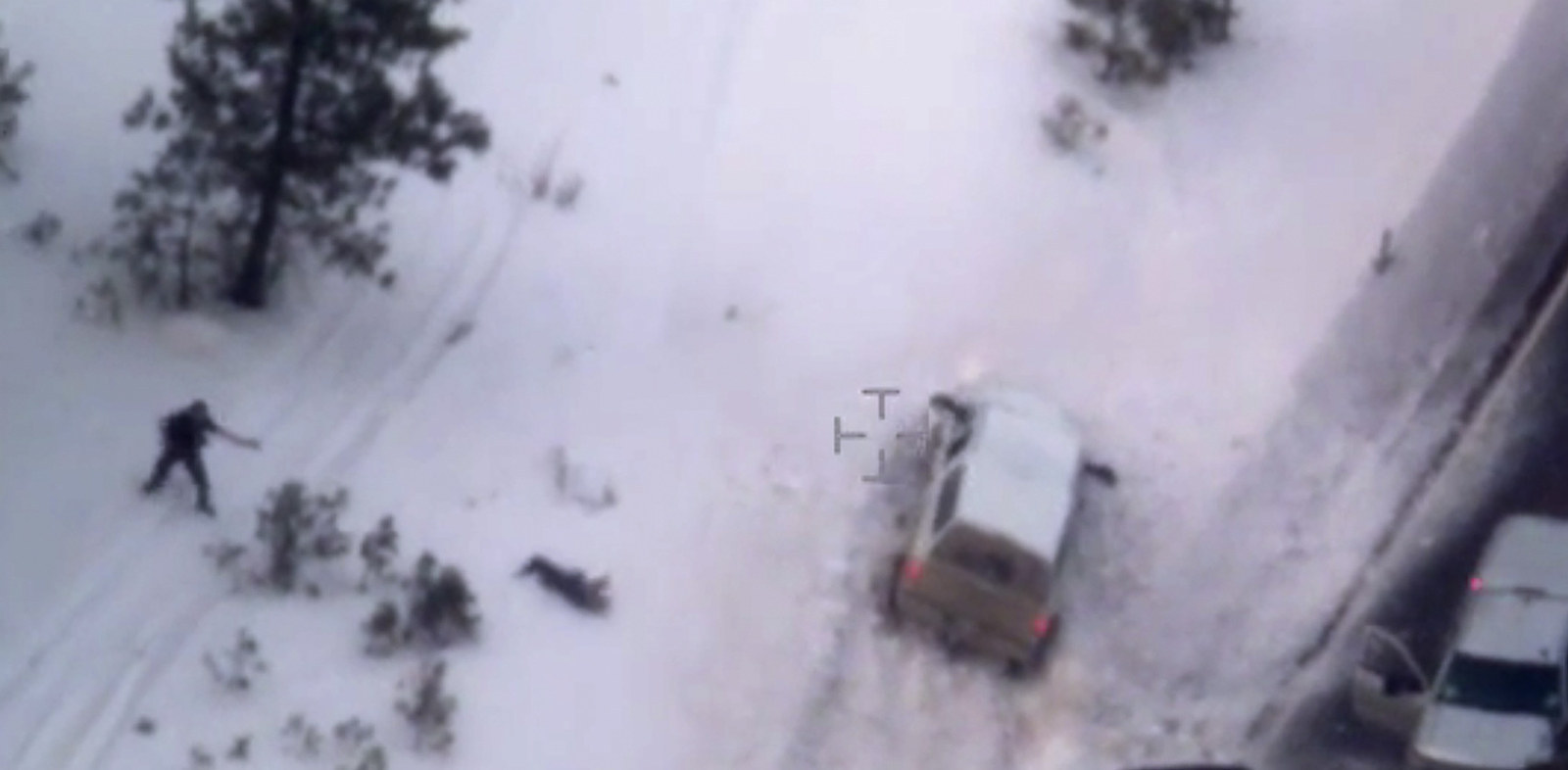 Cliven Bundy, in a statement to media, alleged the 55-year-old rancher was murdered by officers.
"Finicum was assassinated by wicked and evil men representing our U.S. government. These men in local, state, and U.S. government feared the truths that LaVoy Finicum was standing for and teaching to his fellowmen," he said.
Finicum's role as the public face of the occupation, and aside from his armed standoffs with federal agencies lived as a model citizen in his community, has helped propel the tragedy of his death, Harris said.
"No matter what the FBI says, no matter what people saw in the tape, they are not going to believe the FBI," he said. "Even though (the FBI) didn't fire a shot, they are going to be believe he was assassinated."

Militia leaders and anti-government groups have helped propel that idea, Harris said.
"They understand the impact of social media, and I think that will only increase as time goes by," he said. "If nothing else, it will give them support online."