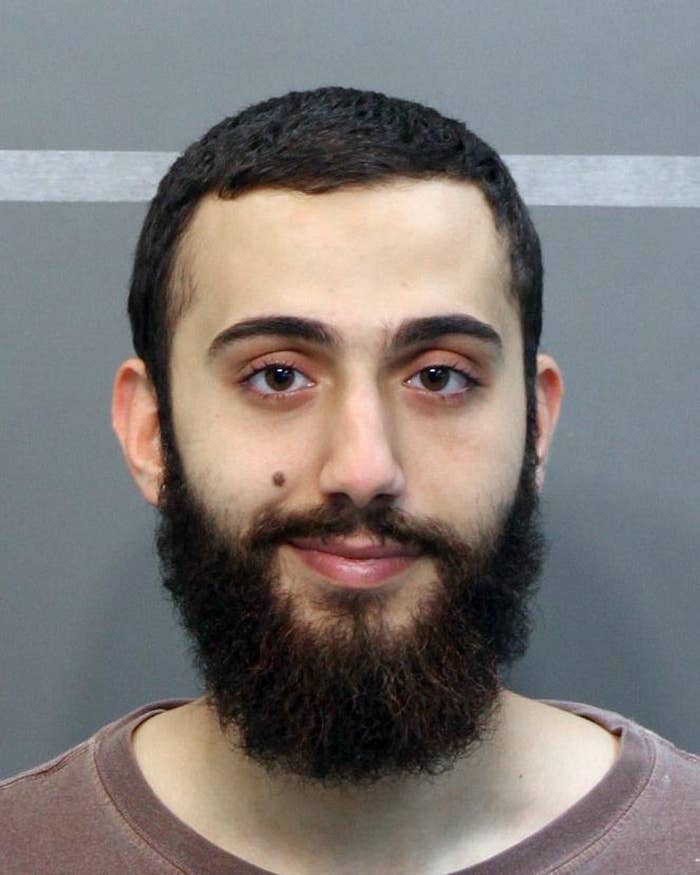 Hours after four Marines were shot and killed at two military facilities in Chattanooga, Tennessee, on Thursday, authorities identified Mohammad Youssuf Abdulazeez as the suspected gunman who also died in the attack.
What sparked the shooting remained unclear as local and federal investigators began to dig into the multiple crime scenes and the background of the 24-year-old man who was reportedly born in Kuwait.
But recent statements from family representatives and court document discoveries indicate a series of challenges Abdulazeez faced growing up.
An Abdulazeez family spokesperson, who has spoken to various news outlets on the condition of anonymity, provided further insight into his life, from his battle with substance abuse to his personal diary that detailed his desire to become a martyr.
The representative told the Associated Press on Monday that Abdulazeez was diagnosed as clinically depressed when he was 12 or 13, and became dependent on drugs and alcohol years later.

His family sent him to help with his uncle's cellphone business in Jordan in order to get him away from friends they considered bad company as also from his substance abuse, a person close to the family told the AP.

The uncle, Asaad Ibrahim Asaad Haj Ali, is now in custody and is being investigated for the time Abdulazeez spent in Jordan.
The person close to the family also described Abdulazeez's troubled history with depression, drugs and alcohol, saying he was sent to Jordan after being denied insurance for an in-patient treatment program for his addictions.


Abdulazeez was fired from a job in 2013 because of a failed drug test and was arrested for driving under the influence in April this year, the AP reported. According to the officer's report, he had white powder under the nose which he claimed was "powdered caffeine."

He reportedly wrote about feeling like a failure and that his life was worthless, according to documents found in his family home, the AP reported.
These challenges, according to the family spokesperson, are what spurred Abdulazeez's decision so open fire at two military facilities last Thursday.
"They do not know of anything else to explain it," they said.
Later on Monday, the representative told ABC News about a diary Abdulazeez kept, which documents that as far back as 2013, he harbored suicidal thoughts, and once wrote that he had plans of "becoming a martyr."
The diary contained admissions of taking "sleeping pills, opioids, painkillers and marijuana, along with alcohol," according to the spokesperson.
A 12-hour overnight work schedule necessitated the sleeping pills, the representative said. They added that Abdulazeez was "thousands of dollars in debt" and was "considering filing for bankruptcy."
Abdulazeez reportedly "had a number of guns in his house and often used them to go hunting or for target practice with friends at nearby firing ranges," the spokesperson said.
The Abdulazeez family also reportedly made numerous attempts to treat his mental illnesses and limit his exposure to friends they believed would influence his drinking and smoking habits.
The representative said none of those attempts were successful.
The revelations about Abdulazeez journal entries and challenges represent a divergence from other aspects of his life, particularly in his earlier years, when he was active in sports, including wrestling in high school and mixed martial arts later in life.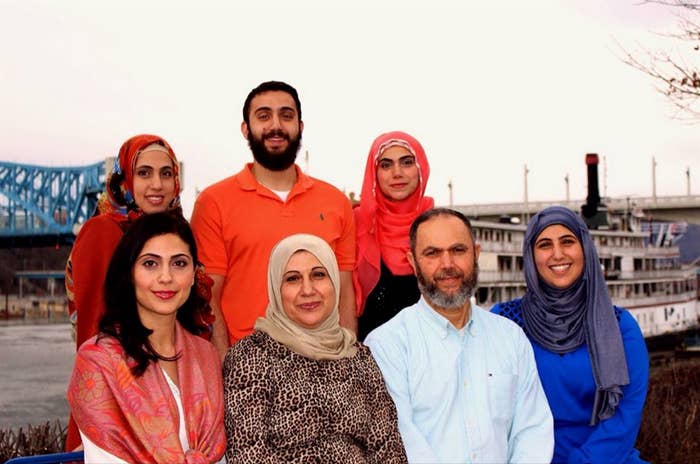 A blog that appears to have been written by Abdulazeez also suggests he was a devout Muslim, one who pondered on the significance and tenets of his religion in the writings.
Two entries, which appear to have been posted just three days before the deadly shootings, are written in philosophical and metaphorical terms. One passage compares the parable of the blind men and an elephant to devout Muslims who might have a limited understanding of their religion.
"We have a certain understanding of Islam and keep a tunnel vision of what we think Islam is," the blog reads. "What we know is Islam and everything else is not. And we don't have appreciation for other points of view and accept the fact that we may be missing some important parts of the religion."
In another, he describes a person living in a prison and preparing for a test — one that would determine whether they would be freed or transferred to another cell.
There is no indication of violence in the passages, but their author encourages devotion to Islam.
Contacted by BuzzFeed News, WordPress officials said they could not confirm user information or email addresses for the blog.
"Our policy is to furnish such information only in response to validly issued legal process," a spokesperson said in an email.
Scott Schrader, Abdulazeez's former mixed martial arts trainer, told CNN he was a respectful, hard working athlete who began training at the age of 17.
"Obviously, the last person you would think would do something like this," he said.
After one of his fights, Schrader said, Abdulazeez's father became upset he'd competed in a fight. The young athlete told Schrader it was because it was forbidden in Islam to strike anyone in the face.
"His father was very upset," he said.
According to property records and public documents, Abdulazeez lived in Hixson, Tennessee, less than 10 miles from Chattanooga.

An online resume that appears to have been posted by Abdulazeez shows he had a background in engineering and graduated from Red Bank High School.
His yearbook picture showed the young man with a clean-shaven face and short-cut hair during his last year at the school.
For his senior quote, he chose: "My name causes national security alerts. What does yours do?" and signed it "Hijabman."
After high school, Abdulazeez seemed to be leaning toward a career in engineering.
Travis Brickey, a spokesman for the Tennessee Valley Authority, confirmed to BuzzFeed News that Abdulazeez worked as an intern there about five years ago.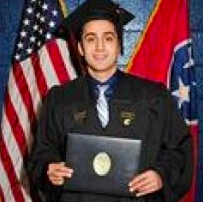 According to his resume, Abdulazeez conducted several power engineering tasks while at the authority.
The resume also lists his work as an intern at Mohawk Industries, Inc., and Global Trade Express.
In September 2012, Abdulazeez graduated with a bachelor's of science degree in electrical engineering from the University of Tennessee at Chattanooga.
His mother posted pictures of Abdulazeez in his graduation gown on Facebook.
"Thank God for the good blessing," his mother, Rasmin Abdulazeez, wrote in Arabic. "My son procured his degree in engineering."
Her Facebook account, and that of other relatives, has since been taken down.
The year following his graduation, Abdulazeez was temporarily employed at FirstEnergy Corp in Cleveland, Ohio, but was let go after a short time when he failed to pass a background test.
A spokesperson for FirstEnergy Corps confirmed to BuzzFeed News that Abdulazeez "conditionally employed" as an engineer at the firm's Perry Nuclear Power Plant from May 20 to May 30, 2013.
In a statement, the spokesperson added that Abdulazeez was never granted unescorted access and never entered the secured area of the plant. The spokesperson did not elaborate on why Abdulazeez was let go, saying only that he was dismissed "because it was determined that he did not meet minimum requirements for ongoing employment."
When FirstEnergy Corps spokesman Todd Schneider spoke to the Associated Press about Abdulazeez's short tenure, he did not go into details about the background check.
Abdulazeez also seemed to have developed an interest in mixed martial arts fighting, stepping into the ring for a fight in 2009 that was recorded.
He was active in sports, including soccer and Ultimate Frisbee, according to an acquaintance who said he knew the 24-year-old.
At the same time, however, the Abdulazeez family faced marital conflicts.

In February 2009, Rasmia Abdulazeez filed for divorce against Mohammad's father Youssuf. According to court documents obtained and reported by the Chattanooga Times Free Press, Rasmia claimed that her husband was physically and sexually abusive toward her, and often struck his children "without justification or provocation."

Rasmia dropped the complaint 22 days later. Youssuf agreed to sign a postnuptial agreement that included him giving her $200 on the fourth day of each month, paying her $100,000 in the event of a divorce, and talking to her each night about their children's behavior.
BuzzFeed News has reached out to John Melford, the attorney who represented Rasmia in the case.

According to the Chattanooga Times Free Press, Abdulazeez was arrested just three months before the shooting on suspicion of driving under the influence.

What sparked the shooting, as well as Abdulazeez's motivations, remained unclear, including whether it was an act of domestic or international terrorism.
Abdulazeez spent seven months last year in Jordan and according to a report in the Wall Street Journal; investigators are looking closely at the trip.
Investigators are looking to determine whether Abdulazeez may have had any contact with extremists during his extended stay in Jordan. They are also checking to see if, while in Jordan, he may have visited any other countries, a source close to the investigation told WSJ.
According to a law enforcement source who spoke to CNN, Abdulazeez, though born in Kuwait, held Jordanian citizenship, which could explain his trips to the country.
At his Hixson home, SWAT teams and FBI agents swarmed Abdulazeez's neighborhood, according to the Associated Press and the Chattanooga Times Free Press.
Ryan Smith, who wrestled with Abdulazeez at Red Bank High School, told the newspaper Abdulazeez was an "unbelievable nice person."
"He was honestly one of the funniest guys I've ever met," Smith said.