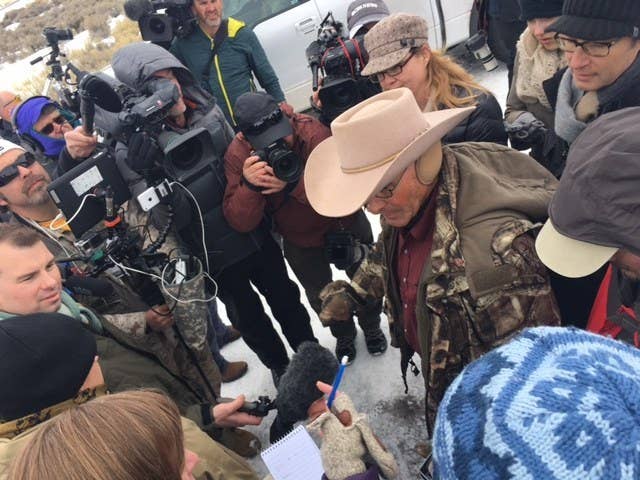 Burns, Oregon — The armed men who took over a federal wildlife refuge haven't received any of the demands they've made so far, but their tense standoff with law enforcement has served at least one vital purpose — recruiting supporters to their cause and ideology.
The group, which named itself the Citizens for Constitutional Freedom, has spent five nights atop a cold, snow-covered hill in rural southeast Oregon. They want two local ranchers, the Hammonds, to be released from prison on a federal arson conviction; for an investigation into the Hammonds' case; for the end of perceived federal interference with ranchers overall; and for local control of land.
The national media attention has drawn curious people to the Malheur Wildlife Refuge, where some members of the occupying group and others — including the Oregon Oath Keepers, Idaho 3%, Oregon Bearded Bastards, Liberty For All, and We The People — espouse strong, anti-government sentiment.
The group's public statements and news conferences have increasingly become less about the Hammond's plight and more about their grievances and goals. Though militia members blocked roads into the refuge and have a guard at a watchtower, they've allowed reporters and the public access to nearly the entire area.
Many local ranchers have stopped by to ask about the group's cause, LaVoy Finicum, one of the lead occupiers, told BuzzFeed News.
"They come in two's and four's," Finicum said of people interested in their message. "They live afraid."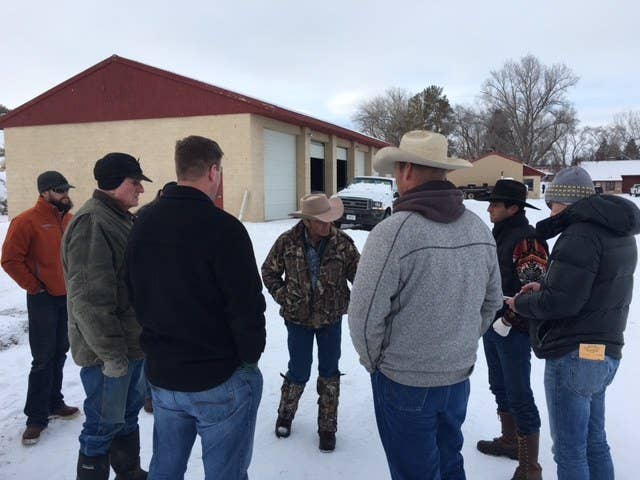 The occupiers would not say how many people were at the refuge or how many had joined their ranks since — but BuzzFeed News did see new faces show up during the week.
Association with the groups, Finicum explained to Mitch Singer — a local rancher who visited the refuse to get information — means getting the support of other members when there are confrontations with federal agencies.
"These people come and stand beside you at great expense," Finicum told Singer and other ranchers gathered around him. "These are just average people. They don't have deep pockets."
How could he be sure that those that come to his help didn't have ulterior motives, Singer asked. Either Finicum, or Ammon Bundy, the leader of the occupiers, would vouch for any group, Finicum responded.
And even though several people in the community have said they don't agree with the armed takeover of the refuge, the overall message seemingly resonates.
Speaking at a community meeting Wednesday night about the occupation, Singer told neighbors he saw a positive aspect to the standoff.
"Whether you agree or disagree with Bundy's message, it's given Harney County its best platform to get its message across," he said, referencing the county where the refuge is located.
Other ranchers who also stopped at the refuge aired similar sentiments.
"We've heard some of their concerns, and we share some of their concerns," said Jen, who visited the compound with her husband and children and declined to give her last name.

Michael Stettler told BuzzFeed News he drove from California after hearing about the occupation, and joined the group Monday night.
He took enough food for him and his dog and planned to stay for at least two days.
"More and more showed up last night," Stettler said. "And more are coming down."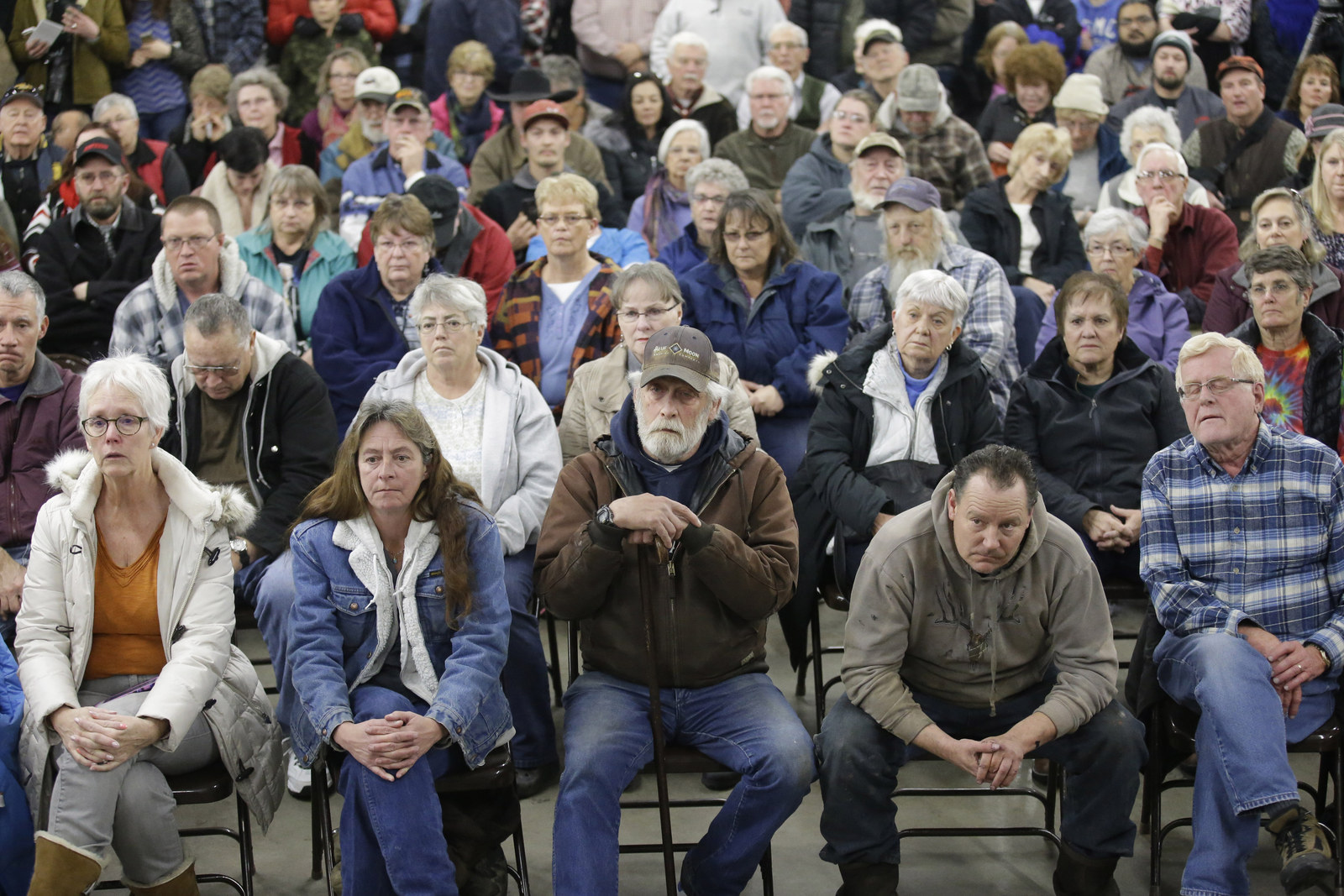 Finicum said Bundy's group built "a lot of personal relationships with people, and we have a reputation" stemming from an earlier but similar standoff in 2014 with federal agents in Nevada, where rancher Cliven Bundy — Ammon's father — refused to pay about $1 million in fines for letting his cows graze on federally protected lands.
The dispute led to a tense, armed standoff between the Bundy's, militia groups that supported the family, and federal agents who seized his cattle.
In the end, federal agents walked away from the standoff, and Bundy's reputation spread.
Finicum was at the 2014 standoff as well. He couldn't resist telling the story to interested ranchers in Oregon.
"You have to understand, wolves have an instinct don't they? They know who the weak ones are," he said to the ranchers gathering around him. "Why are they messing with the Hammonds over some 100 acres of brush being burnt, when Cliven Bundy is sitting down there, thumbing his nose at the whole federal agency?"
"You are only free," he told them, "if you have courage."