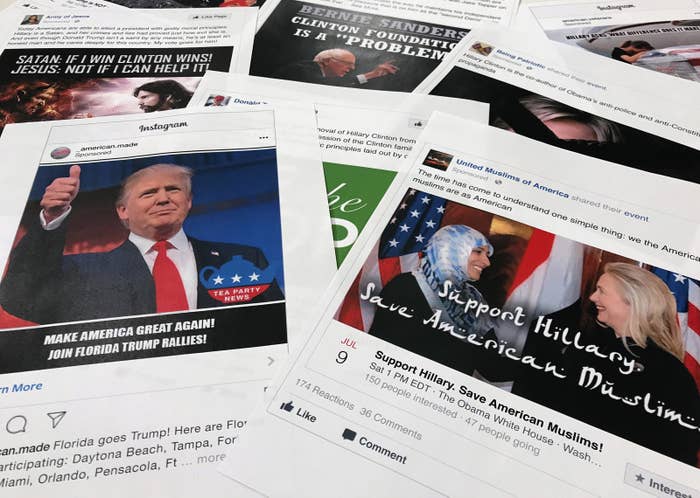 Posing as both liberal and conservative voices, Russian operated social media accounts were once again linked with a concerted effort to disrupt the US political system, including the upcoming midterm elections.
On Friday, federal prosecutors filed charges against Elena Alekseevna Khusyaynova, who allegedly served as the chief accountant for the wide-ranging campaign to disrupt US elections.
In the 39-page indictment, prosecutors detailed how some of the Russian-linked accounts attempted to sow discord and divisiveness in the US. The accounts, prosecutors said, attempted to mimic American voices and seized on big news stories to publish posts and create political strife in the country.
Known as "Project Lakhta," the effort was meant to "create political intensity through supporting radical groups, users dissatisfied with [the] social and economic situation and oppositional social movements."
Most notably, officials said that the efforts have continued since the 2016 presidential election, and Russian operatives are still attempting to impact the upcoming 2018 midterm elections "to this day."
For the entire operation, Khusyaynova submitted expense reports of more than $12 million a year for both 2016 and 2017. This year, Khusyaynova seemed in route to surpass that budget, submitting expense reports of about $1.6 million a month.
"The Conspiracy has a strategic goal, which continues to this day, to sow division and discord in the U.S. Political system, including by creating social and political polarization, undermining faith in democratic institutions, and influencing U.S. elections, including the upcoming 2018 midterm election," the complaint states.

Here are some of the issues that the Russian-linked accounts have seized on to divide Americans:
The news media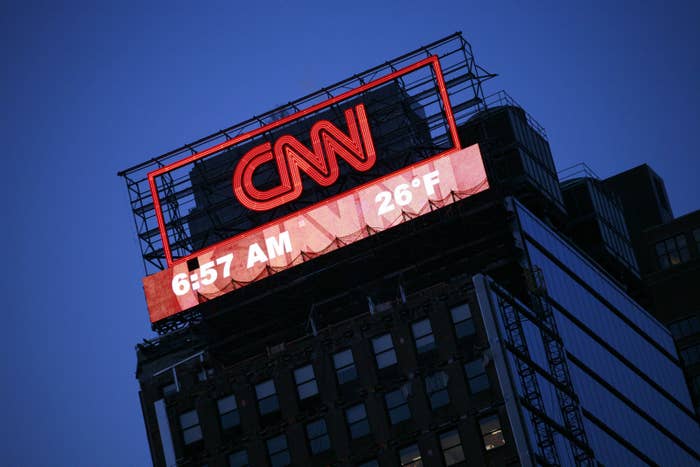 The Russian operatives sought to portray mainstream news organizations, particularly CNN — a frequent target of Trump's ire — as biased and untrustworthy.
When CNN political commentator Ana Navarro criticized the Trump administration's personnel turnover, saying the White House "had more people go in and out for quickies than a Las Vegas brothel," the operatives developed a plan to attack news organizations.
"Mass News Media Criticism! Accuse CNN of yet another lie," trolls were directed. "State that during past elections, namely, this mainstream media, which supported Hillary Clinton's candidacy for U.S. President almost 100%, disseminated fake news, insulting statements, and lies about Donald Trump and his supporters. This continues now. This is precisely why such news sources as the New York Times, Washington Post, CNN, CBS, Time and Huffington Post must not be taken seriously, for they are the main propaganda channels that are screwing with the heads of American citizens. Remind readers that each of the above-mentioned media resources supported Hillary Clinton and received funds from her election fund."
Immigration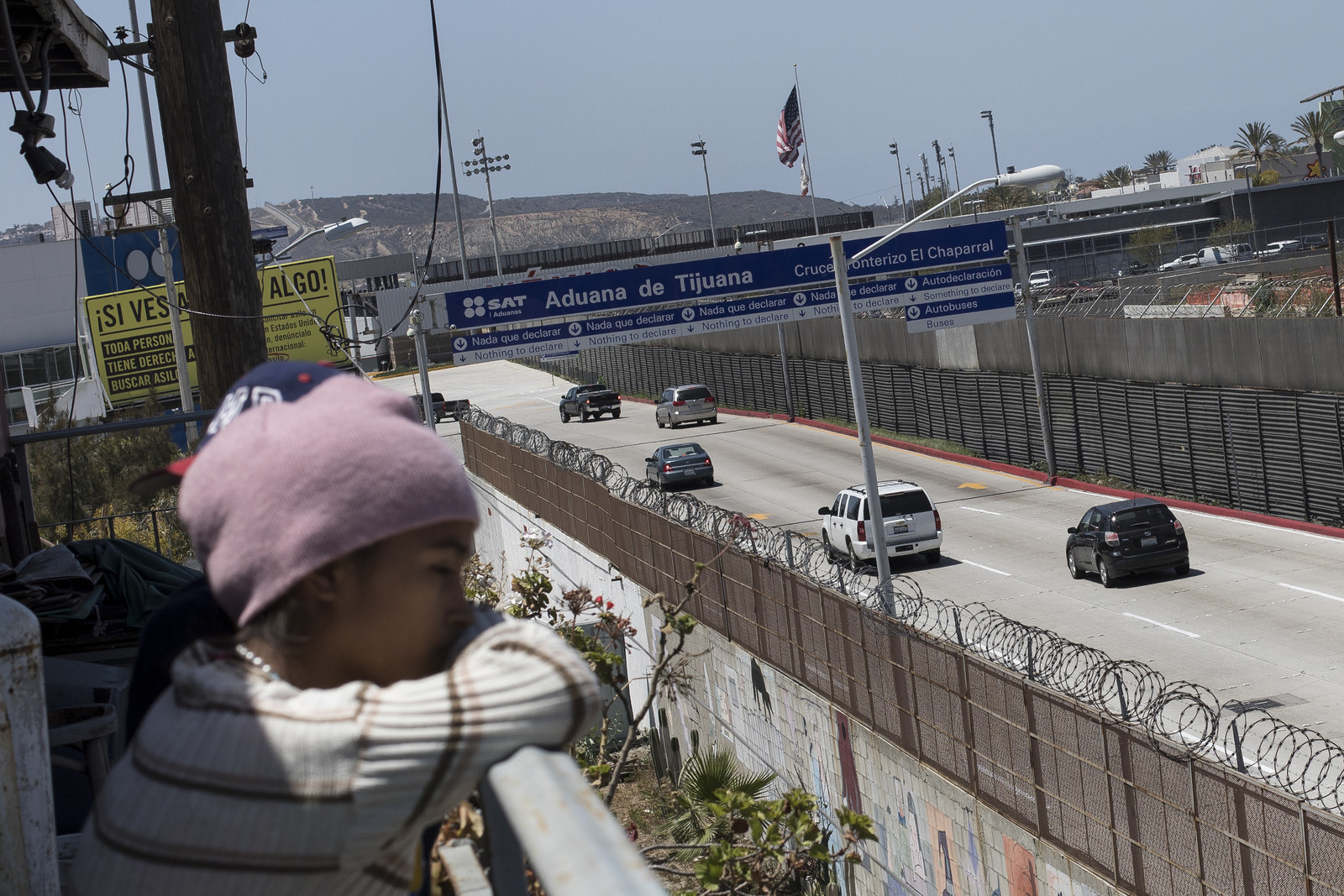 According to the indictment, Russian operatives used a Facebook page called "Secured Borders" to spread vitriolic messages in support of the Trump administration's hardline immigration policy.
"Fully support Donald Trump and express the hope that this time around Congress will be forced to act as the president says it should," a note to Russian operatives read.
The Russians, citing a Breitbart article, instructed operatives to attack so-called sanctuary city policies.
"Characterize the position of Californian sanctuary cities along with the position of the entire California administration as absolutely and completely treacherous and disgusting," a directive read. "Stress that protecting an illegal rapist who raped an American child who raped an American child is the peak of wickedness and hypocrisy."
The Russian operation, using similar tactics that were employed during the 2016 election, created fake social media accounts of people purporting to be US citizens to promote certain ideologies.
For example, a fake account bearing the name Bertha Malone created Facebook groups called "Stop All Invaders" and "Stop A.I." and through them, pushed hundreds of posts that focused on attacking immigration and Islam in 2017.
The Malone account, officials allege, used those pages to collect money and, at one point, also recruited a real person to become a manager for the page.
On July 31, 2017, that same account posted an image of immigrants supporting deportation.
"Stop separating families," it wrote along with the post. "Deport them all, including their anchor babies!"
Robert Mueller
Using an article to claim "scandals" under Robert Mueller during his tenure as FBI director, Russian operatives directed their army of trolls to attack the credibility of the special counsel investigation into Russian meddling into the 2016 election.
"Direct attention to the listed examples," one directive instructed on Aug. 7, 2017. "Summarize with a statement that Mueller is a very dependent and highly politicized figure; therefore, there will be no honest and open results from the investigation. Emphasize that the work of this commission is damaging to the country and is aimed to declare impeachment of Trump."
But not all of the social media accounts discussing Mueller posted critical messages.
"If Trump fires Robert Mueller, we have to take to the streets in protest," a Russian-controlled Twitter account with the handle @KaniJJackson wrote on Dec. 16, 2017. "Our democracy is at stake."
Trump Critics
John McCain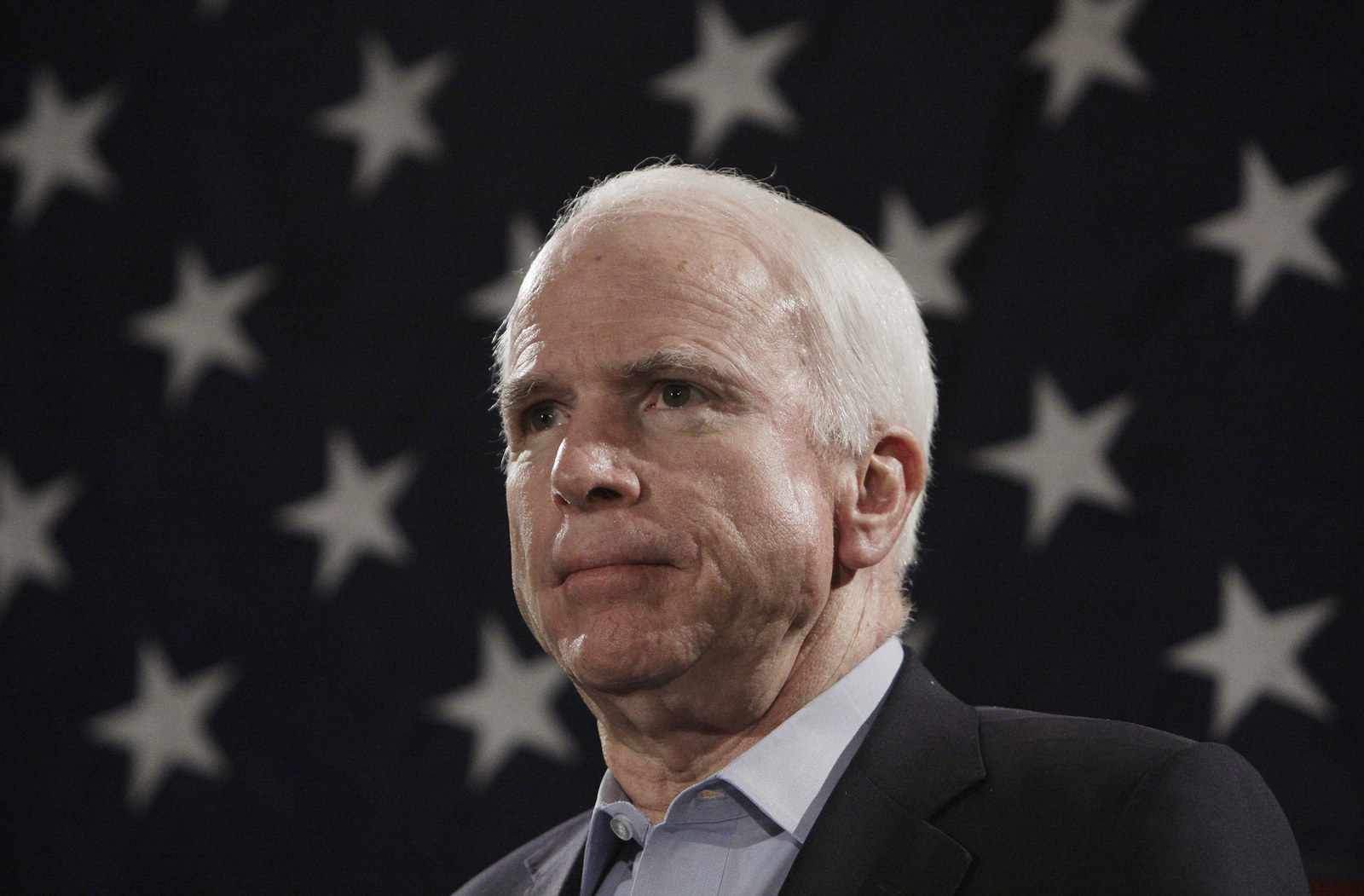 Before he died on Aug. 25, McCain maintained himself to be one of the most vocal critics of President Donald Trump within the Republican Party.
That conflict between the two men did not go unnoticed by Russian officials.
On Aug 5, 2017, one of the conspirators of the Russian operation issued a directive, along with an article where McCain criticized Trump's plan to build a wall along the southern border.
"Brand McCain as an old geezer who has lost it and who long ago belonged in a home for the elderly," the directive, according to the complaint, read. "Emphasize that John McCain's pathological hatred towards Donald Trump and towards all his initiatives crosses all reasonable borders and limits. State that dishonorable scoundrels, such as McCain, immediately aim to destroy all the conservative voters' hopes as soon as Trump tries to fulfill his election promises and tries to protect the American interests."
Paul Ryan
The same day that the directive was sent out regarding McCain, another was distributed by Russian officials about another Trump critic at the time: House Speaker Paul Ryan.
"Brand Paul Ryan a complete and absolute nobody incapable of any decisiveness," the directive read. "Emphasize that while serving as speaker, this two-faced loudmouth has not accomplished anything good for America or for American citizens. State that the only way to get rid of Ryan from Congress, provided he wins the 2018 primaries, is to vote in favor of Randy Brice, and American veteran and iron worker and a Democrat."
Marco Rubio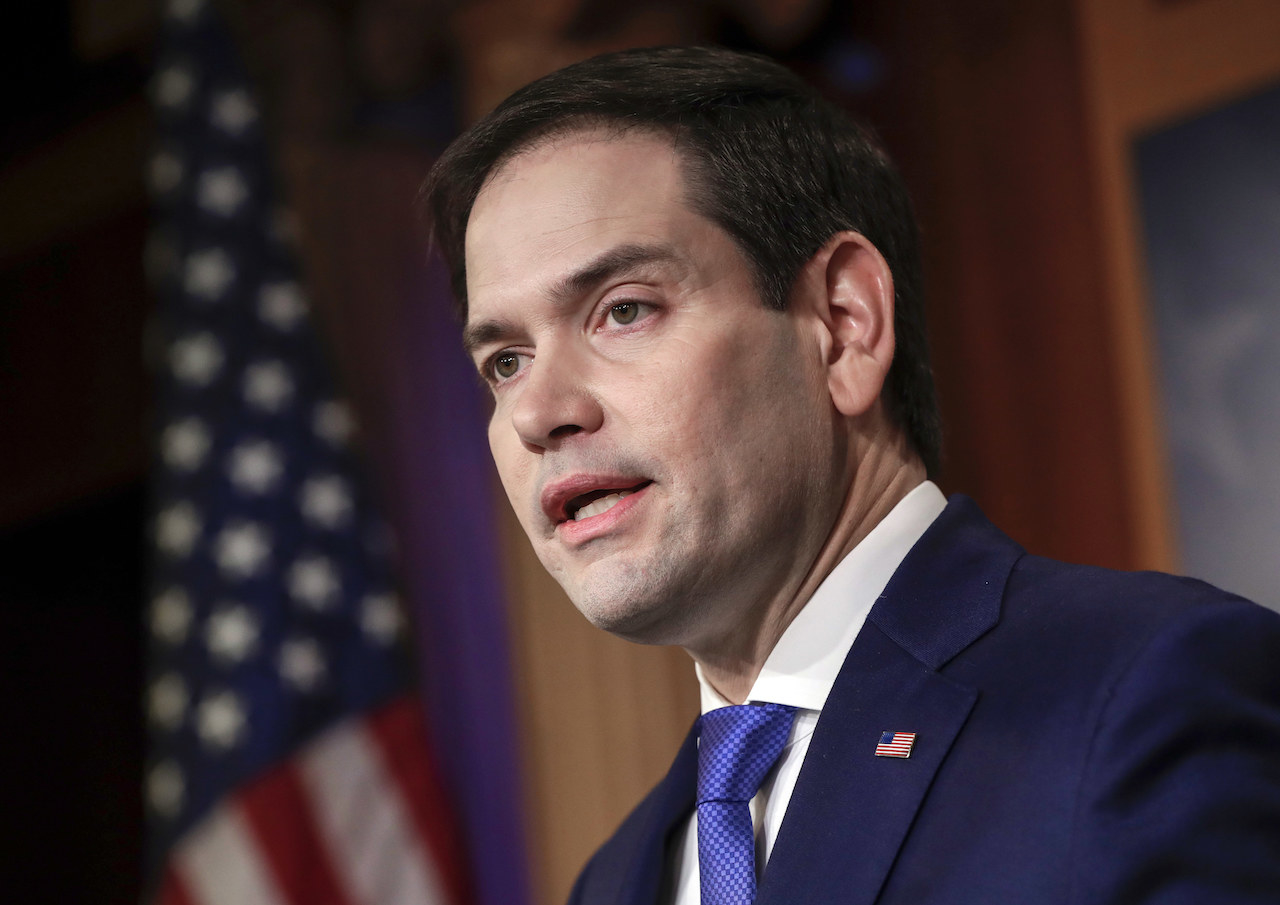 "VERY IMPORTANT!" another directive began in all capital letters, pointing to a news article from Aug. 7, 2017, where Florida Sen. Marco Rubio was quoted as saying Trump's immigration bill would not pass.
Like in other instances, the Russian accounts appeared to not hesitate to go after members of the president's own political party.
"We expose Rubio as a fake conservative who is a traitor to Republican values and who in his soul despises the American Constitution and civil liberties," the note read. "State that victims of violence committed by illegals and the relatives of the victims hate Marco Rubio completely and wholeheartedly. In other words, Rubio is a liberal who penetrated the Republican Party for the purpose of undermining it from the inside."
Trump Supporters
Michael Savage
After conservative commentator Michael Savage warned on his show that Americans would "resort to mob violence" if President Trump were to be impeached or removed from office, Russian operatives forwarded an Infowars article — from the Alex Jones–run website that frequently traffics in conspiracy theories — repeating Savage's claims.
"Forcefully support Michael Savage's point of view with competence and honesty," the statement read.
The Russian accounts, it instructed, should focus on attacking Republicans who "drag their feet" on supporting the construction of Trump's border wall, do not support lowering taxes, or criticize Trump.
"(Bring up McCain)," it offered as an example of Republicans critical of the president.
"Summarize that in case Republicans will not stop acting as traitors, they will bring upon themselves forces of civil retribution during the 2018 elections," it stated.
Lou Dobbs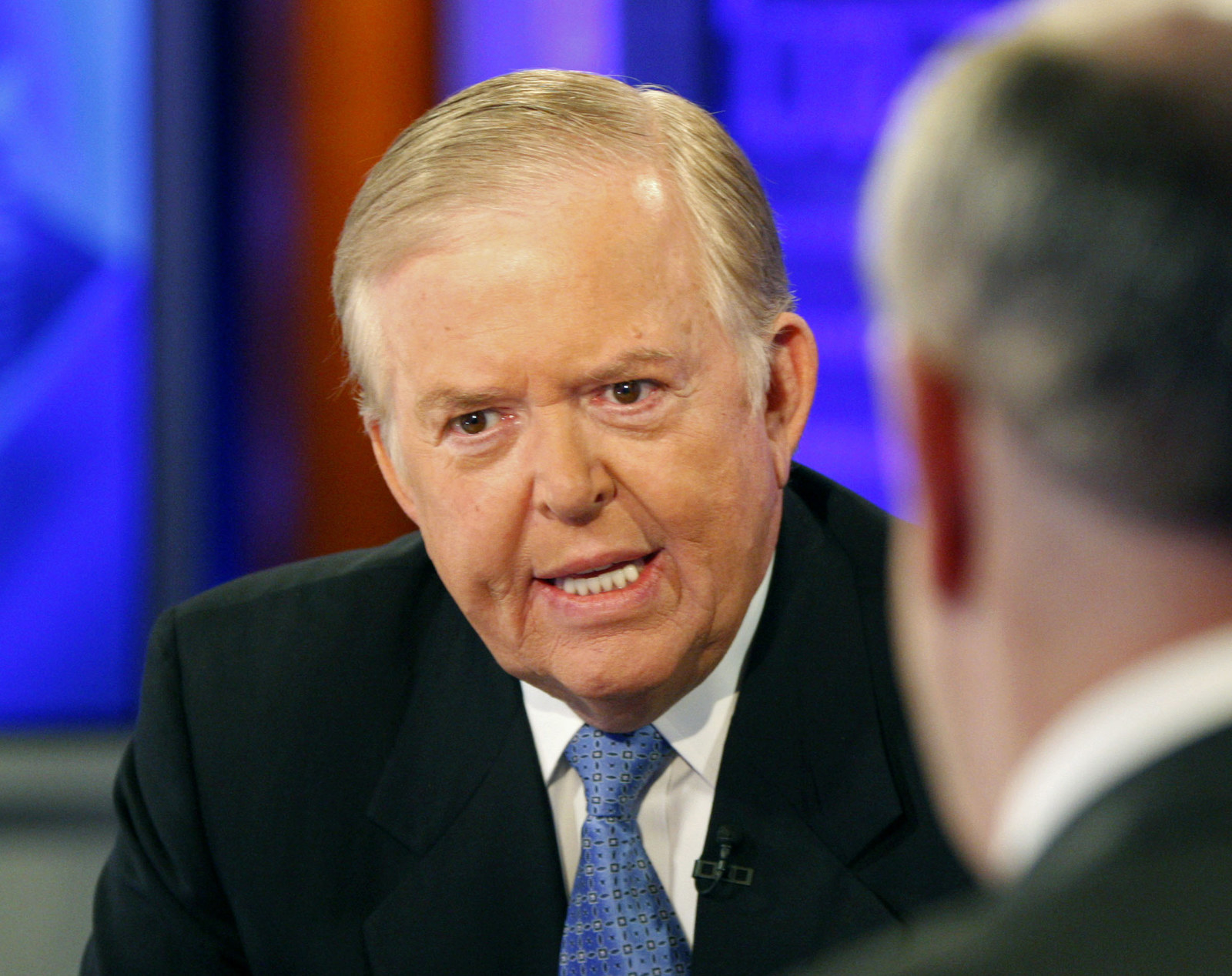 On his Fox Business Channel program, Lou Dobbs has supported President Trump and his administration. On at least one occasion, Russian trolls mobilized to support him as well.
When Dobbs criticized Sen. Majority Leader Mitch McConnell on his show on Aug. 8, 2017, Russian accounts took note of the moment.
"Show solid support for the news anchor," a new directive said. "Emphasize that McConnell exhausted himself as a politician. State that Mitch McConnell, like many other Republican senators, behaves as a renegade and a vile liberal."
Voting fraud claims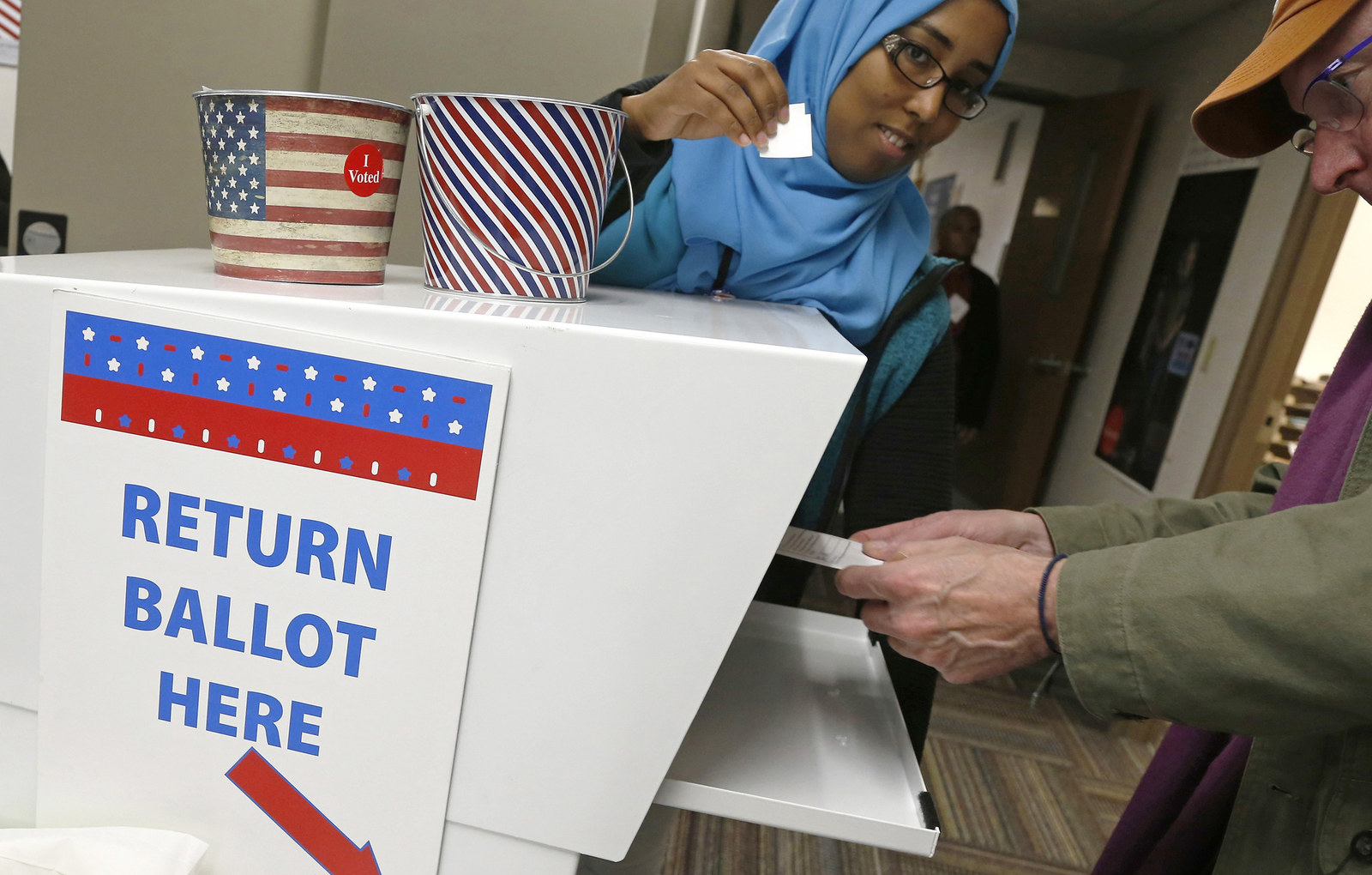 Stoking fears of voting fraud, the group of Russians also seized on news stories or statements from partisan groups of potential voter fraud in elections.

On Aug. 6, 2017, for example, Russian operatives sent orders to cast doubt on the US election system and the possibility of fraudulent votes. To magnify that fear, the group included an article — determined to be inaccurate by news organizations — suggesting California counties might have had more registered voters than eligible voters.
"This is the time for American conservatives to sound the alarm before the elections turn the Constitution into a mockery and a celebration fo lawlessness," a directive read. "Emphasize that previous falsifications during the U.S. elections used to be perceived as a myth today they became a reality with a threatening force and are perceived accordingly. Emphasize that all illegal voters must be kept away from the ballot boxes at distances 'beyond artillery firing range.'"
"There is an urgent need to introduce voter IDs for all the states, above all in the blue (liberal and undecided) states," the directive continued. "State in the end that the Democrats in the coming election will surely attempt to falsify the results."
Russian-controlled Twitter accounts also tried to spread claims of voter fraud.
"The only way the Democrats can win 101 GOP seats is to cheat like they always do with illegals and dead voters," @Amconvoice twetted on Feb. 8, 2018.
But it wasn't just Democrats that Russian accounts tried to link to voter fraud.
"Fun fact: the last time a new Republican president was elected without electoral fraud was in 1988," the account @wokeluisa posted on March 18.
Gun Control
Russian operatives, including accused agent Maria Butina, are reported to have used the National Rifle Association and gun rights issues to make inroads with conservative groups and figures.
According to the indictment, the Russians used a fake Facebook account under the name Rachell Edison to create a group called "Defend the 2nd" and post more than 700 messages.
One of the posts, for example, criticized media coverage of shooting deaths, alleging that news outlets blamed either racism or guns for the violence. The image was accompanied with the short statement: "Whatever happens, blacks are innocent. Whatever happens, it's all guns and cops. Whatever happens, it's all racists and homophobes. MainStream Media..."
Another Russian-controlled Twitter account, @KaniJJackson, conversely blamed Republicans for the rise in gun violence at schools.
"Reminder: the same GOP that is offering thoughts and prayers today are the same ones that voted to allow loosening gun laws for the mentally ill last February," the account wrote. "If you're outraged today, VOTE THEM OUT IN 2018. #guncontrol #Parkland."
National anthem protests
One Twitter account run by Russian operatives, @wokeluisa, tweeted more than 2,000 times, often on race relations in the country, amassing more than 55,000 followers.
According to the indictment, the account posted on divisive topics "such as the 2018 midterm election, the disenfranchisement of African-American voters, the NFL national anthem debate, the current U.S. administration, and the U.S. President's family."
Roy Moore
The Russian accounts also appeared to seize on the headlines regarding Republican Senate hopeful Roy Moore, when allegations surfaced that he had sexual conduct with minors decades earlier as a prosecutor.
On Dec. 12, 2017, for example, a Twitter account under the control of Russian operatives using the handle @KaniJJackson pushed against Moore.
"Doug Jones put the KKK in prison for murdering 4 young black girls," the account tweeted. "Roy Moore wants to sleep with your teenage daughters. This isn't hard. #AlabamaSenate."
That same day, another Russian-controlled account tweeted about the Alabama election, but on the opposite side of the political spectrum.
"People living in Alabama have different values than people living in NYC," a user with the handle @JohnCopper16 tweeted. "They will vote for someone who represents them, for someone who they can trust. Not you. Dear Alabama, vote for Roy Moore."
North Korea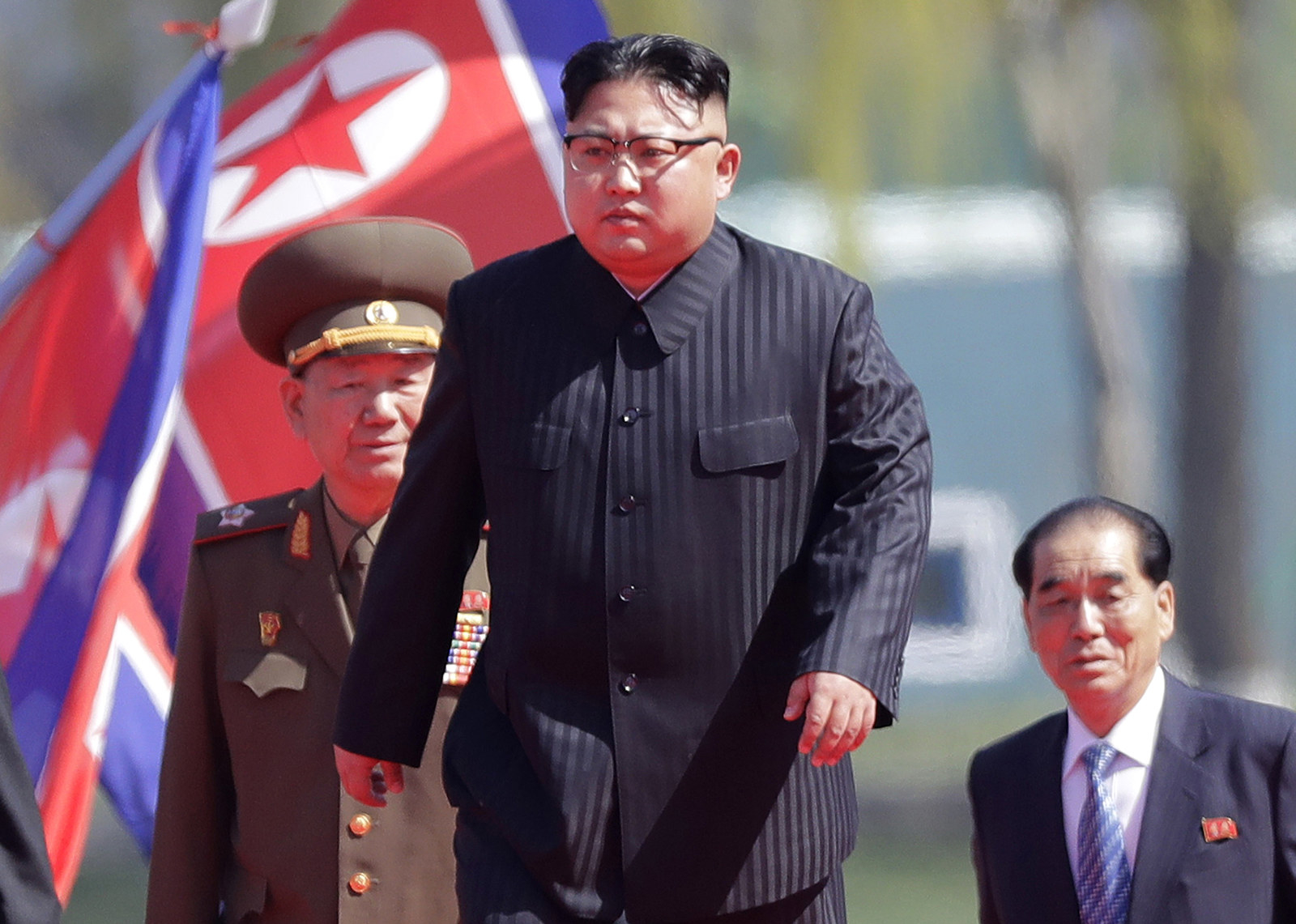 President Trump's meeting with North Korean leader Kim Jung Un also elicited a reaction from Russian accounts.
"WOW! Donald Trump is going to meet Kim Jong Un to discuss denuclearization of North Korea," the account @JohnCopper16 tweeted on March 9. "If Trump gets North Korea to denuclearize its game over for the Democrats! That would be monumental!"
Another account also weighed in.
"The same people who criticized Barack Obama for signing the Iran Nuclear deal are already praising Trump for his promise to meet with Kim Jong Un and talk about denuclearization," @KaniJJackson wrote.
Voting in the midterms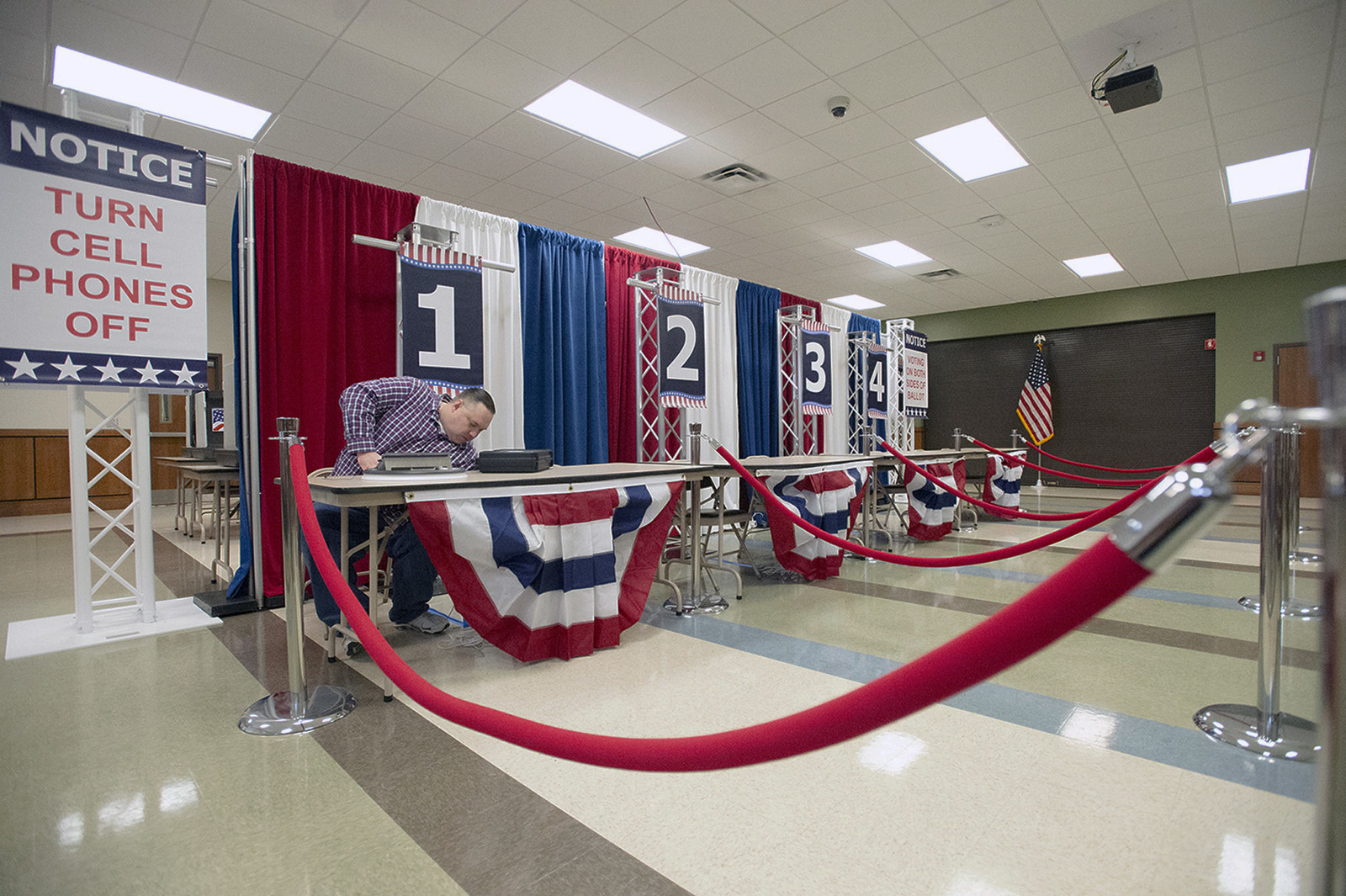 Russian accounts, espousing both liberal and conservative views, pushed for people to get involved in the midterm elections. The accounts, according to the indictment, tried to push for early voting and voter registration.
"Make sure to pre-register to vote if you are 16 y.o. or older," @wokeluisa posted on March 19. "Don't just sit back, do something about everything that's going on because November 6, 2018 is the date that 33 senate seats, 435 seats in the House of Representatives and 36 governorships will be up for re-election."
The conservative account, @johncopper16, tweeted a more inflammatory message.
"Just a friendly reminder to et involved in the 2018 Midterms," he wrote on March 22. "They are motived. They hate you. they hate your morals. They hate your 1A and 2A rights. They hate the Police They hate the Military They hate YOUR President."
Russian meddling in the US elections
After several Russians working for the St. Petersburg–based Internet Research Agency were indicted for their role in meddling in the 2016 election, Russian-linked accounts fanned flames of outrage.
"Dear @realDonaldTrump: The DOJ indicted 13 Russian nationals at the Internet Research Agency for violating federal criminal law to help your campaign and hurt other campaigns," the account @JemiSHaaaZzz, itself controlled by Russian operatives, tweeted. "Still think this Russia thing is a hoax and a witch hunt? Because a lot of witches just got indicted."
Another account echoed that sentiment.
"Russians indicted today: 13 Illegal immigrants crossing Mexican border indicted today: 0," @JohnCopper16 wrote. "Anyway, I hope that all those Internet Research Agency f*ckers will be sent to gitmo."
In a second tweet, it added:
"We didn't vote for Trump because a couple of hashtags shilled by the Russians. We voted for Trump because he convinced us to vote for Trump. And we are ready to vote for Trump again in 2020!"