Cameroon's Hassan N'Dam and Brazil's Michel Borges battle it out in a light heavyweight match.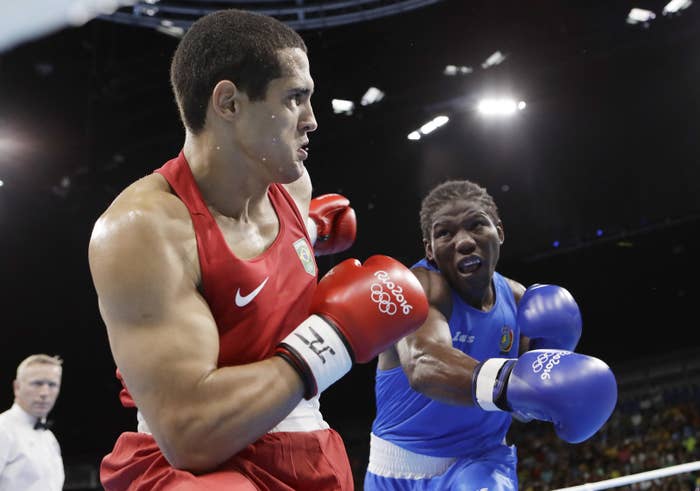 Frida Tegstedt of Sweden determined to make a shot against Argentina in the women's handball match.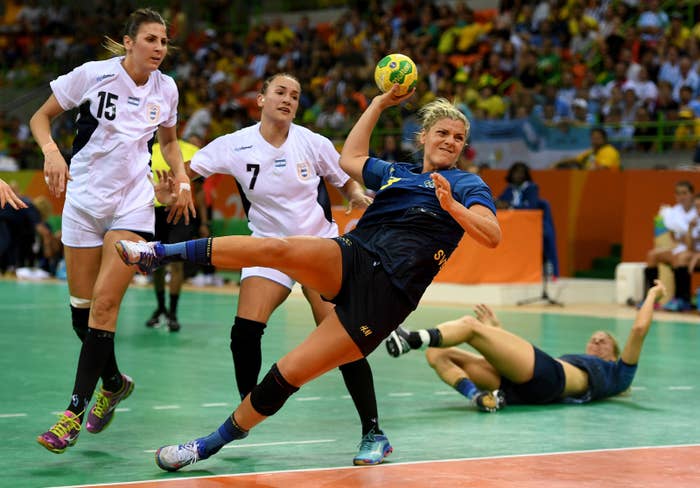 Malaysia's Pandelela Rinong's perfectly balances on the edge of a board as she prepares for a dive.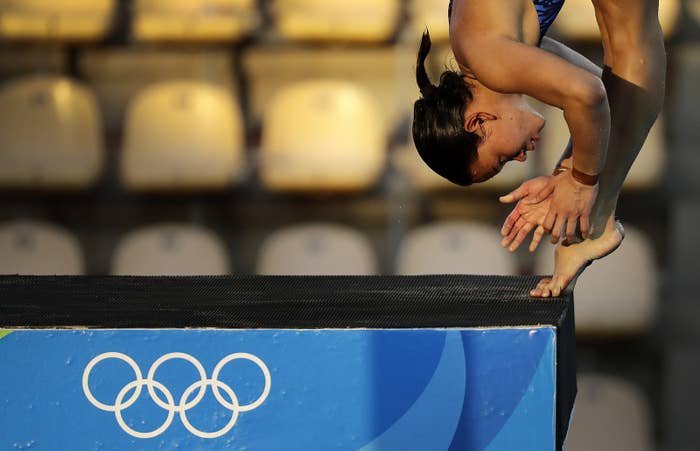 Russia's volleyball team jumps to block a shot by Argentina.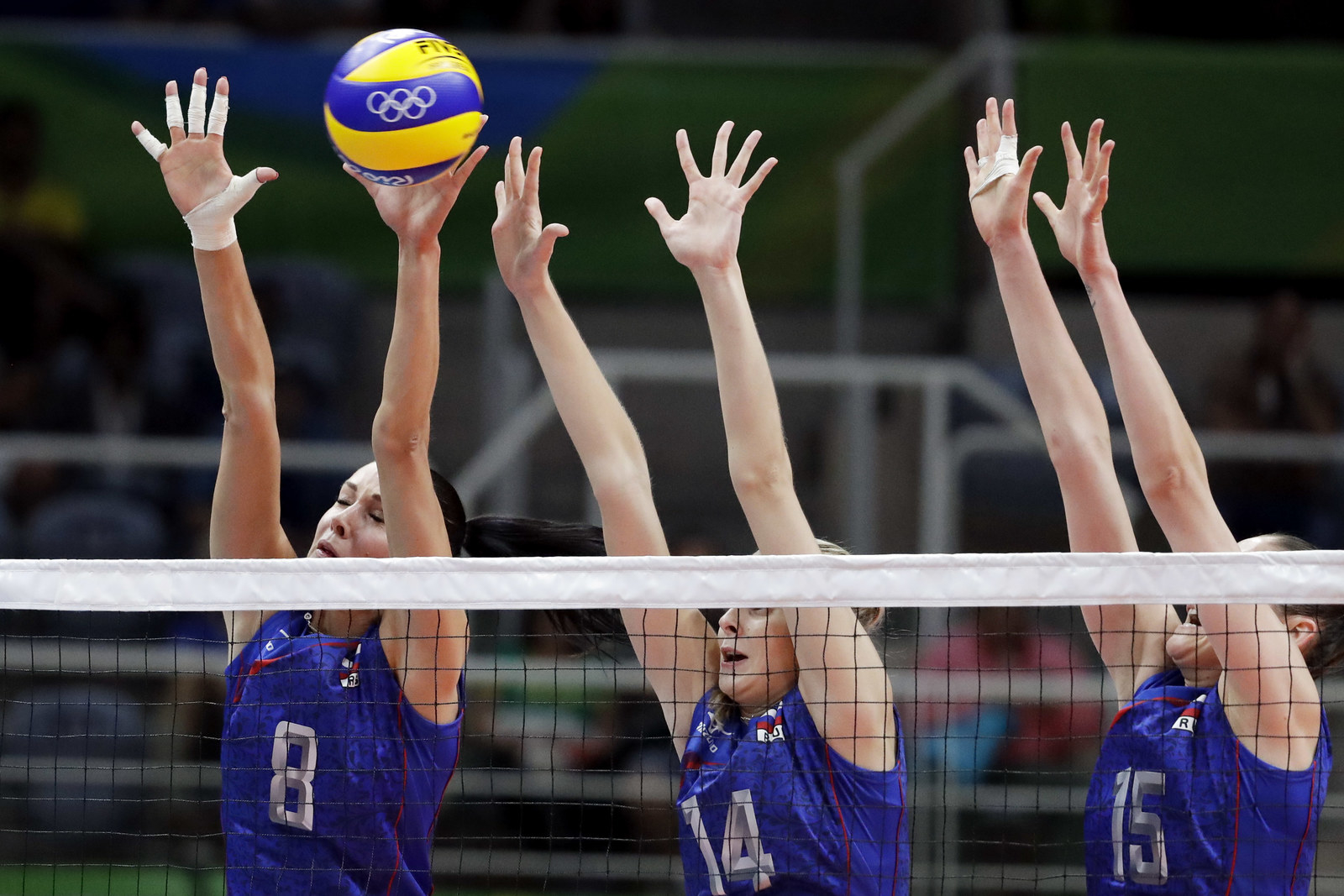 Brazil's Beatriz Zaneratto João celebrates her team's first goal of the games, scored against Sweden.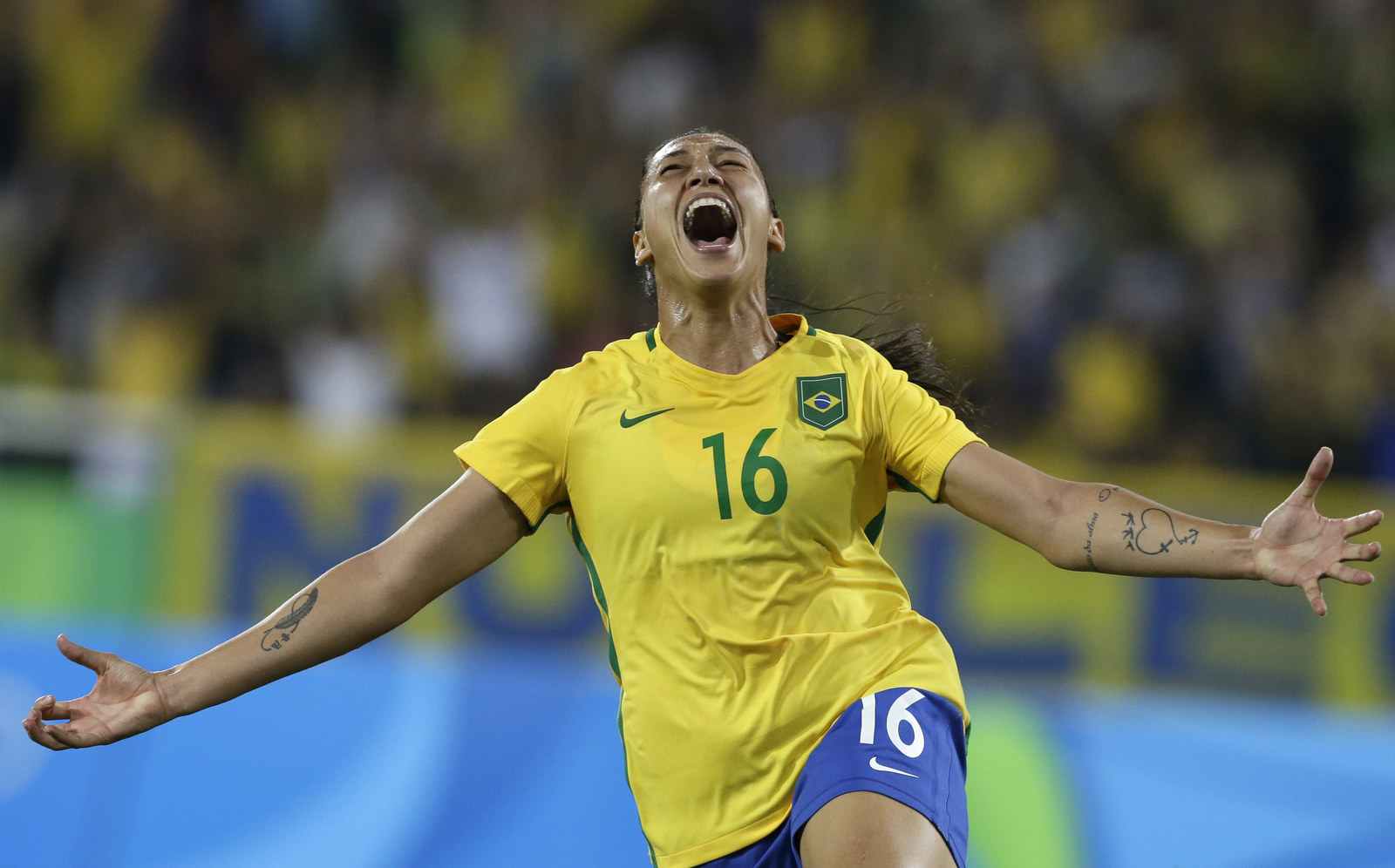 Australia's Tyler Martin and Mitch Emery react during their match against Brazil, which their team lost 8-7.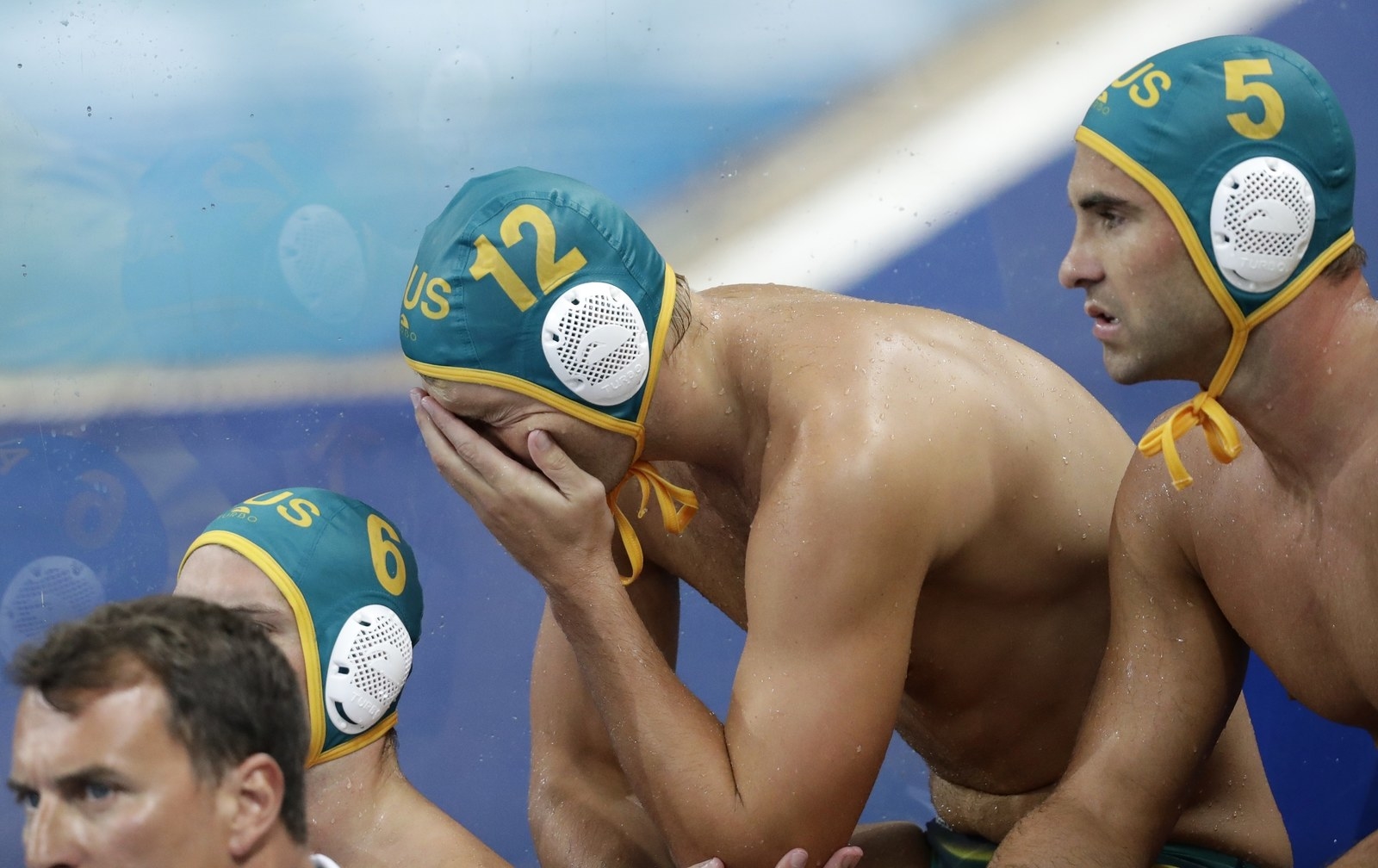 Switzerland's Oliver Hegi performs in the men's artistic gymnastics.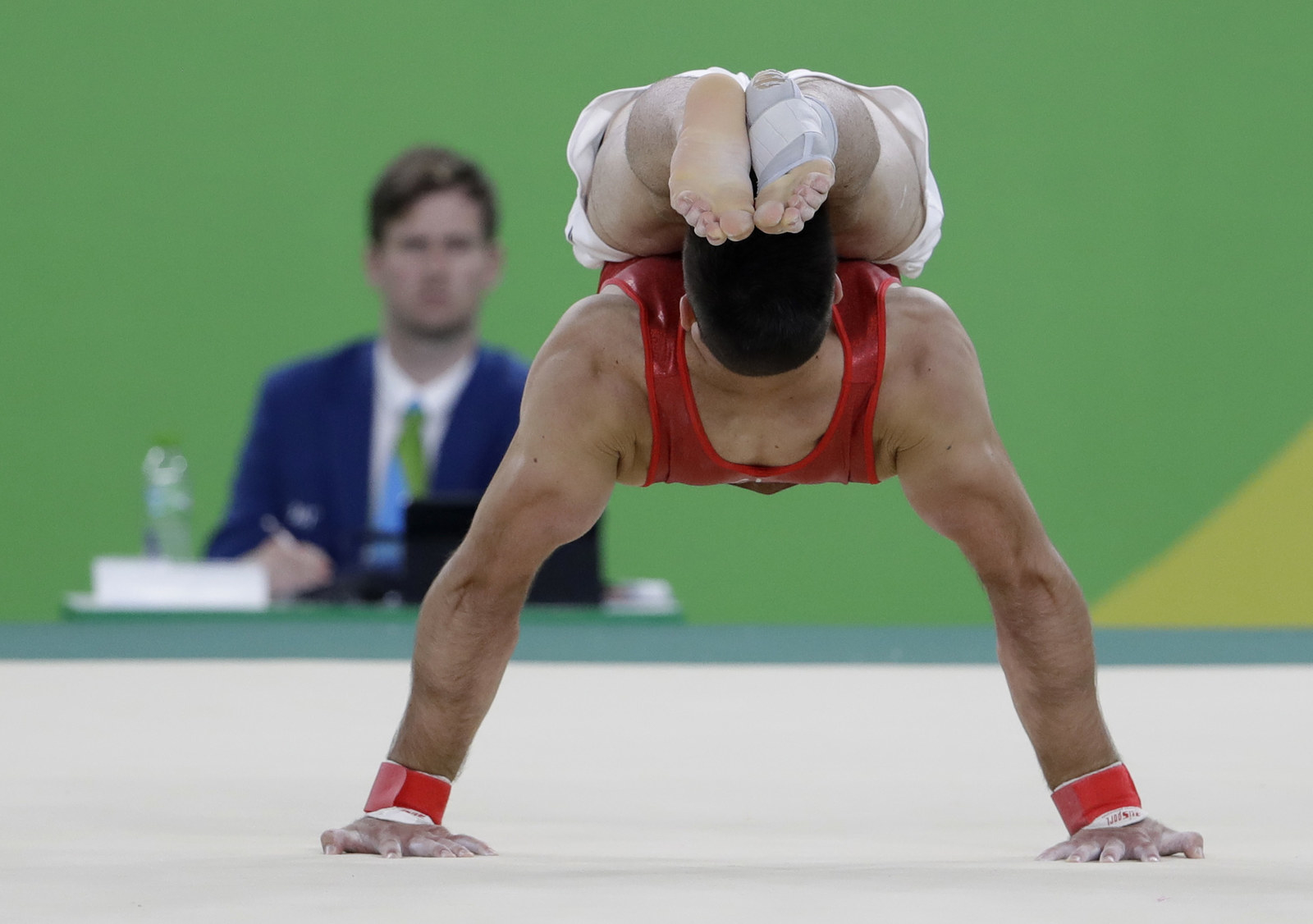 Fabiana da Silva Simões of Brazil jumps to make a kick in her team's match against Sweden.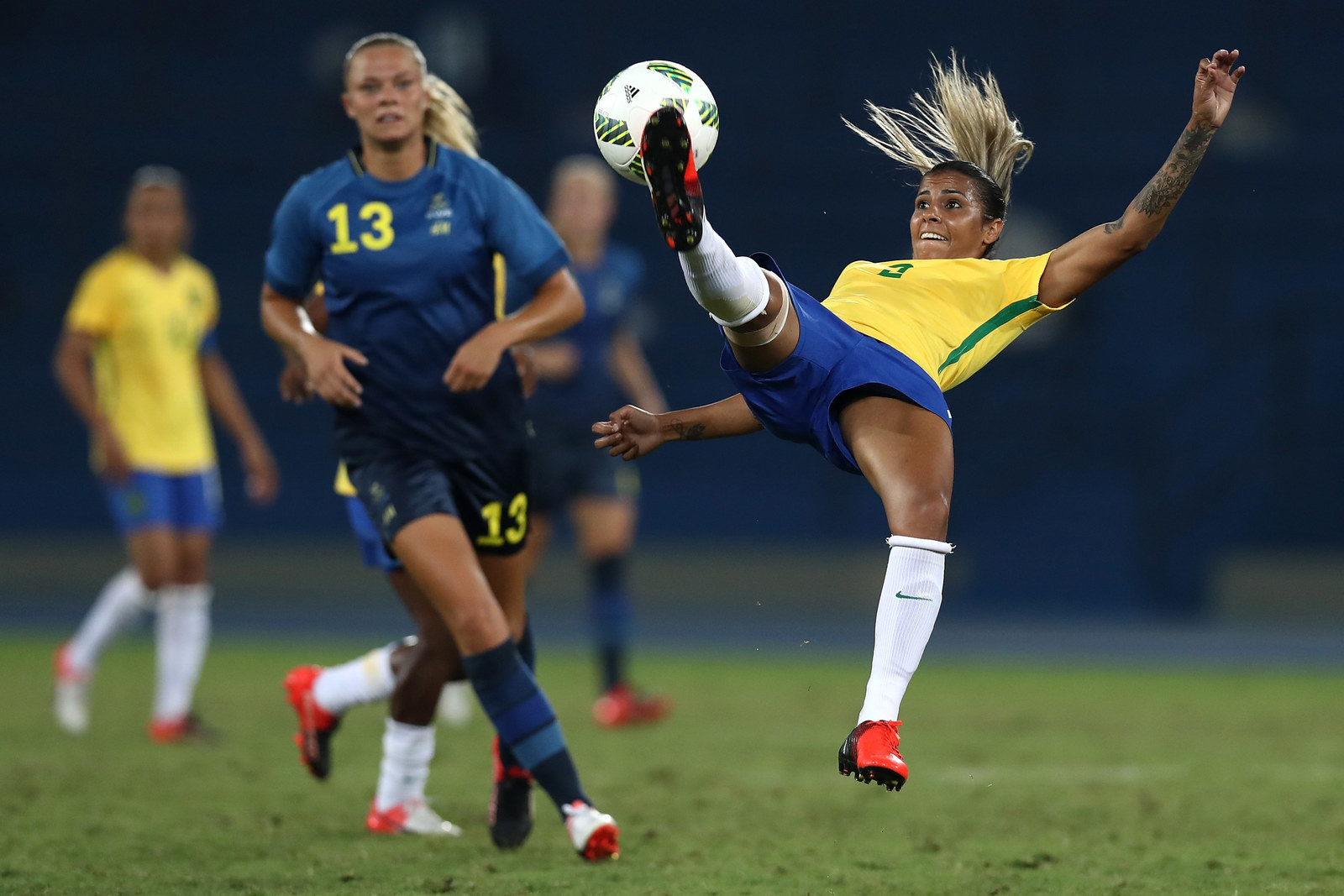 Kosuke Hagino of Japan celebrates after learning he won the gold medal in the men's 400-meter indiviudal medley.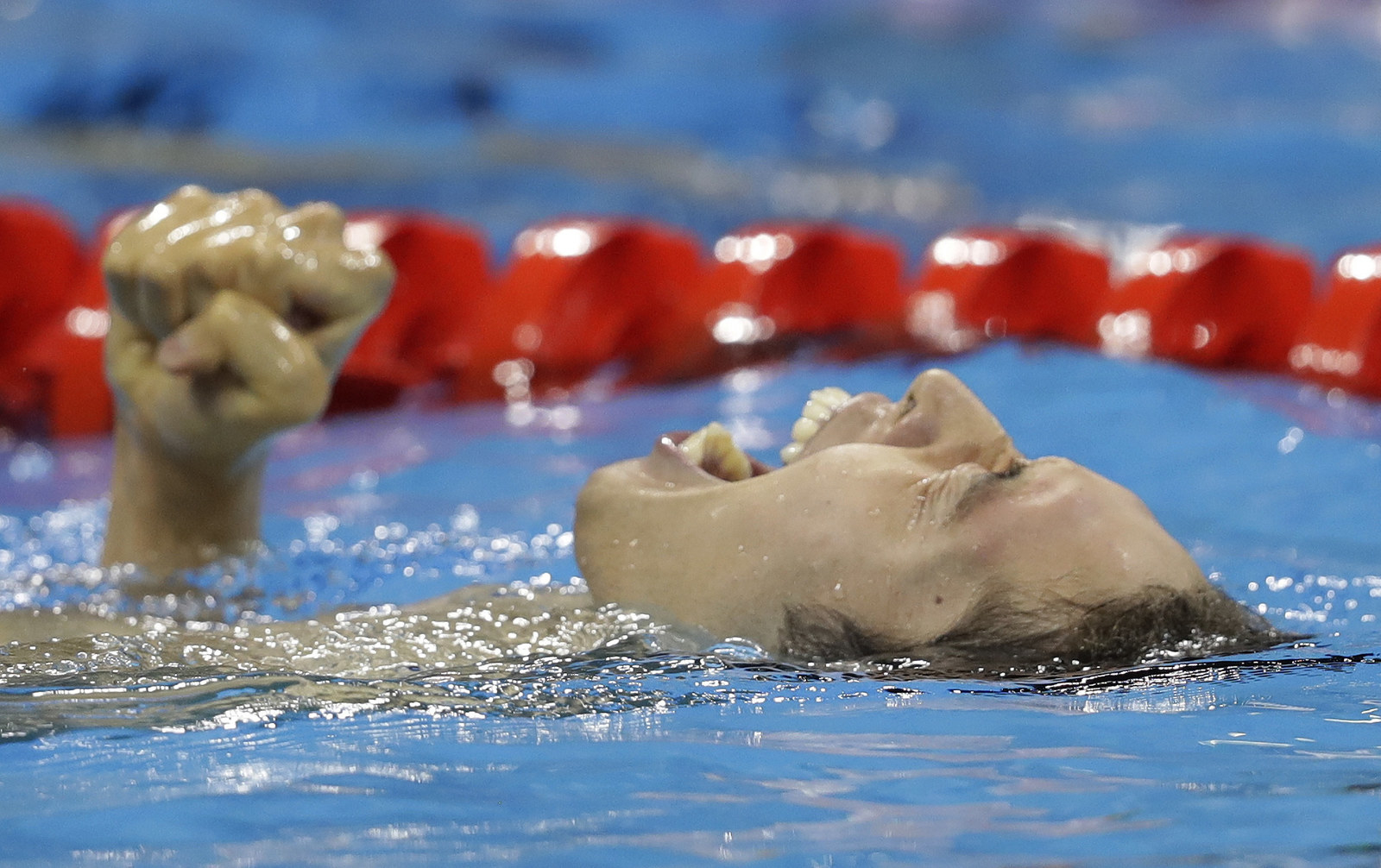 Brazil's Felipe Kitadai ends up on his head while competing against Uzbekistan's Diyorbek Urozboev in the 60-kg judo competition.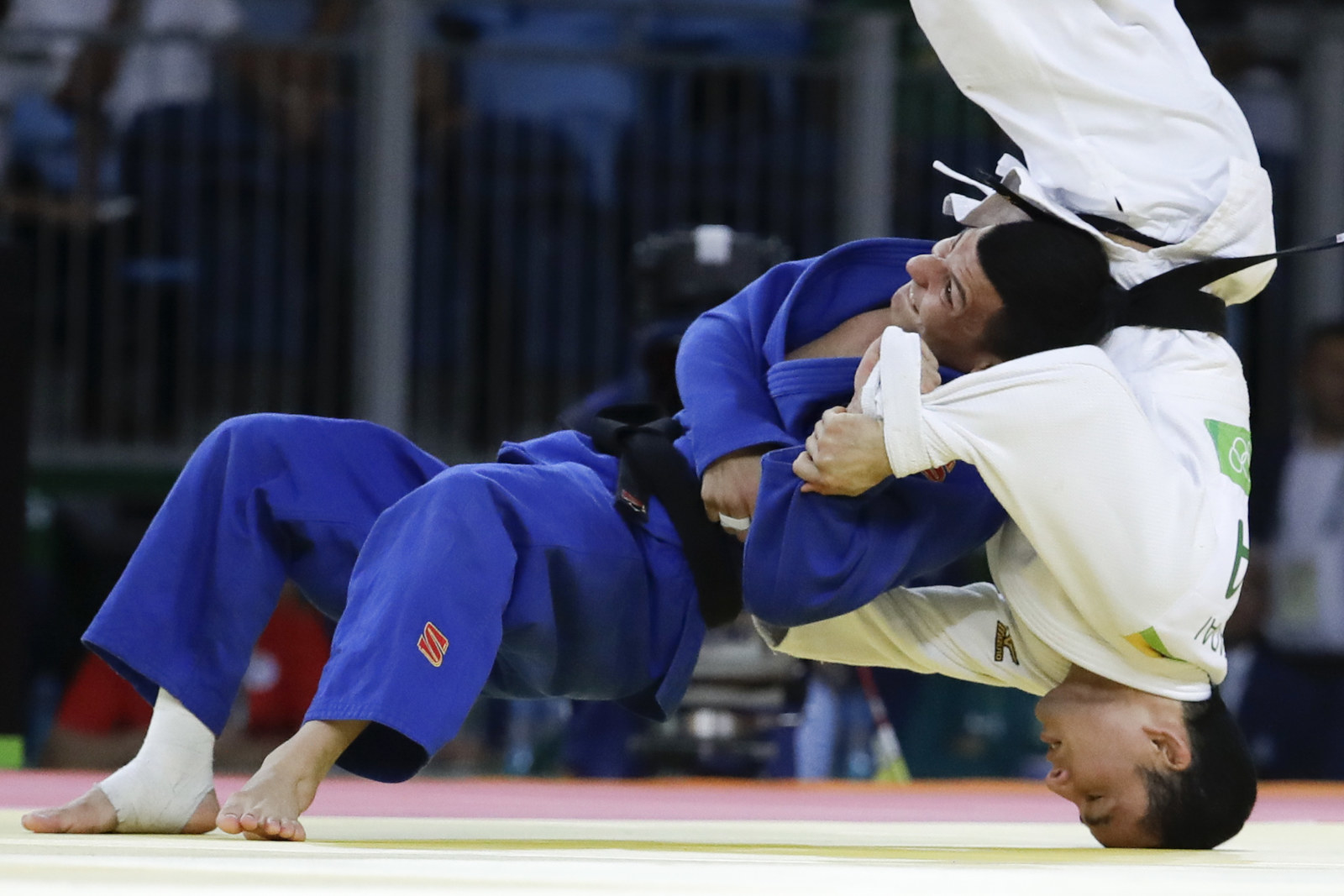 Milos Scepanovic of Montenegro attempts to block a shot from France in the men's water polo match.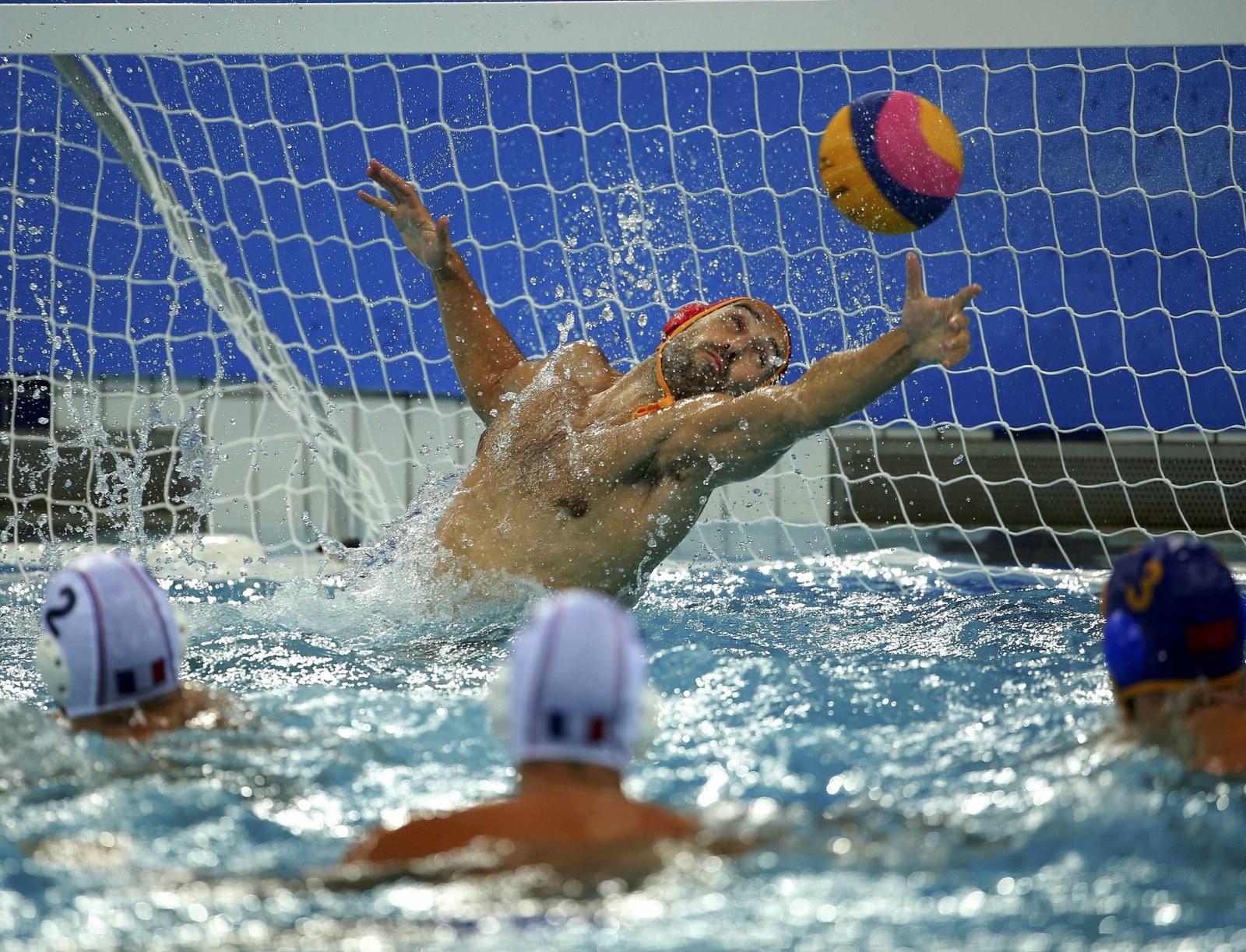 Australia's Mack Horton beats out USA's Conor Dwyer by the tips of his fingers for the gold medal in the 400-meter freestyle swimming competition.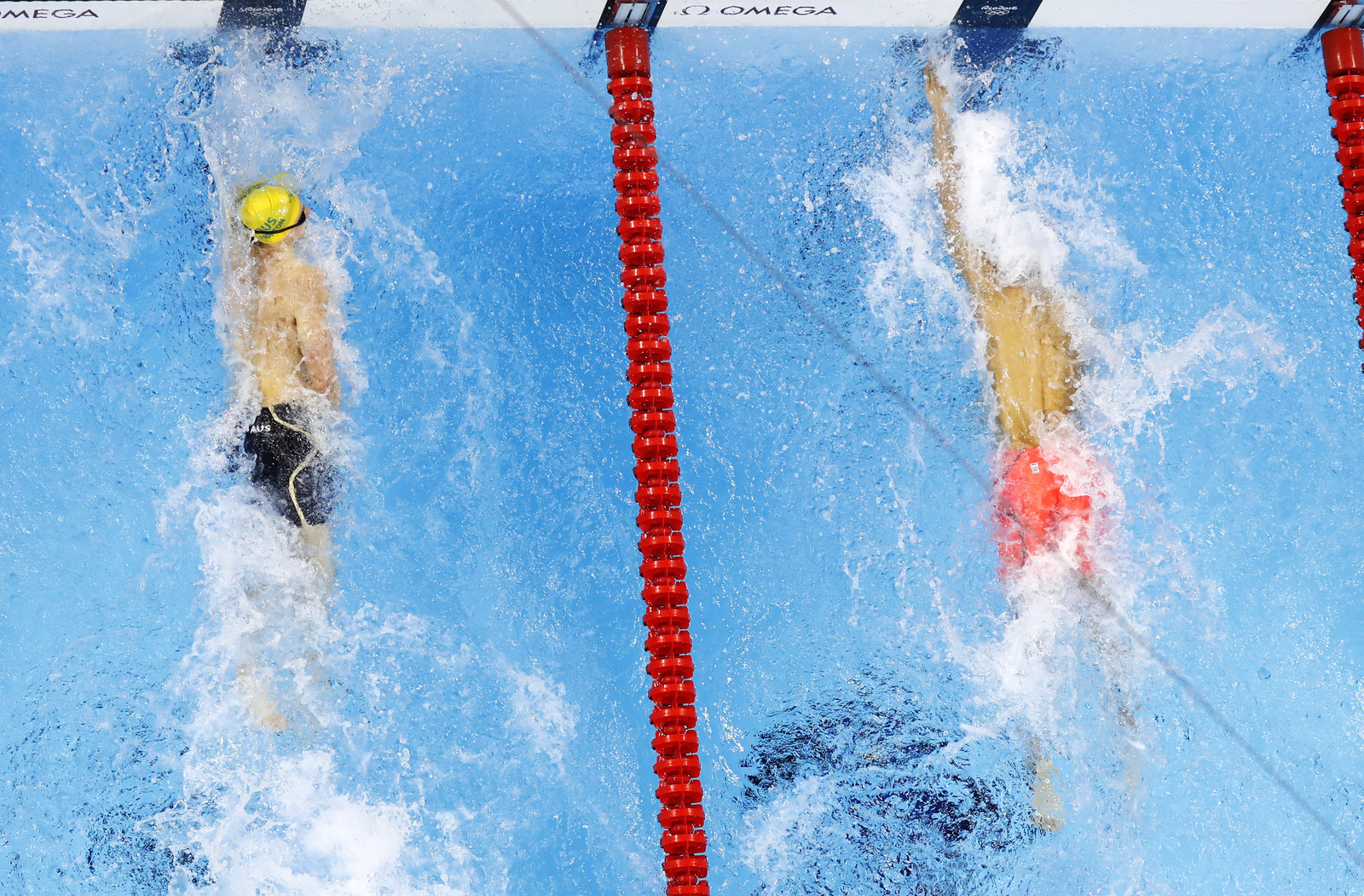 Melinda Gaiger of Romania's handball team is blocked by Angola players.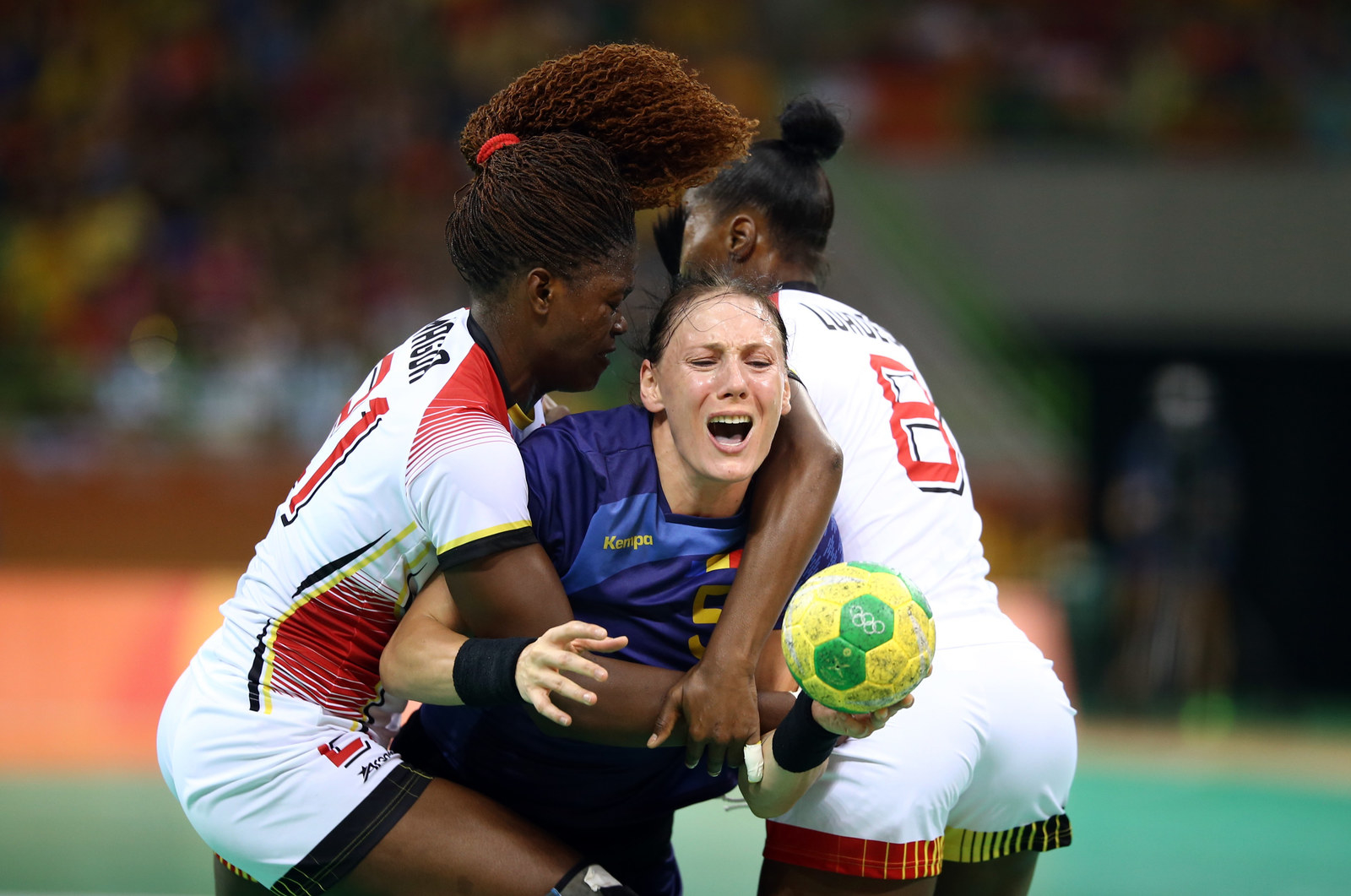 Poland's Igor Pawel Jakubowski and Britain's Lawrence Okolie trade punches in the men's light heavyweight match.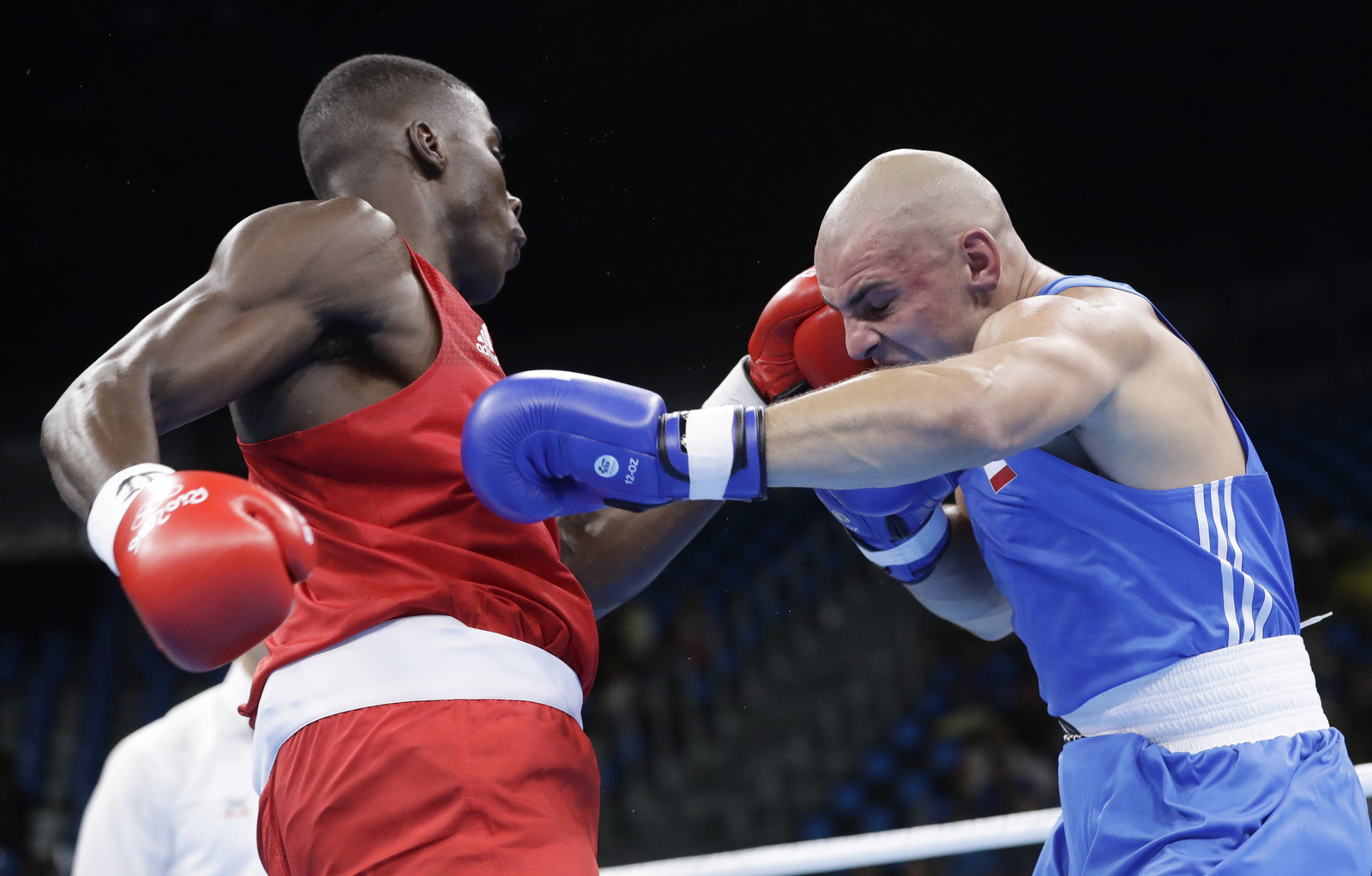 Japan's Hiromi Miyake drops to celebrate after a lift in the women's 48kg weightlifting competition.