Protests broke out at airports across the US Saturday when travelers were denied entry under an executive order signed by President Donald Trump.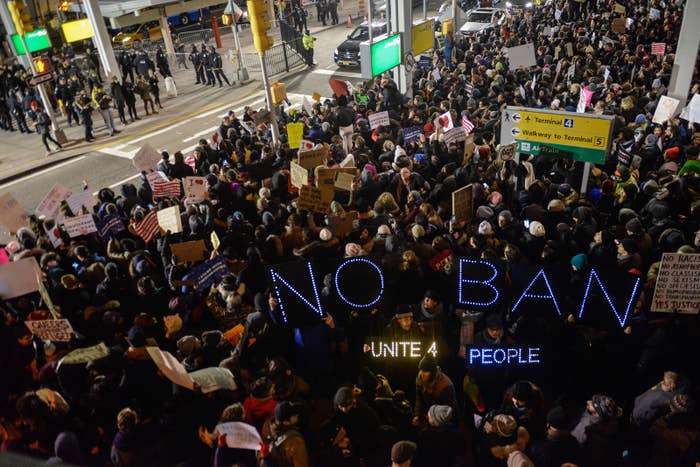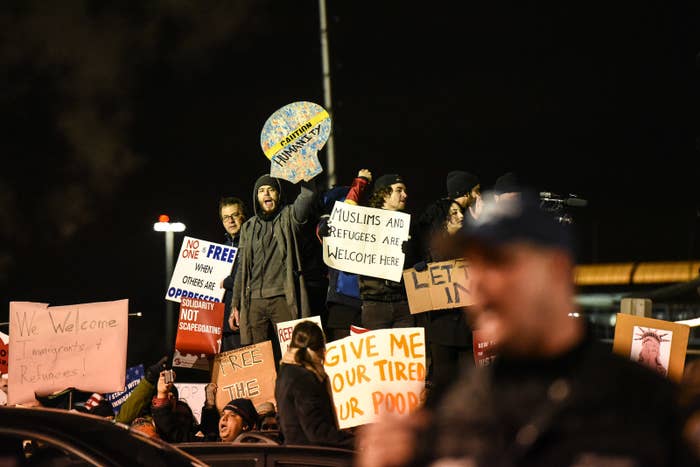 The order immediately bars any refugee from entering the US for 120 days, and those from Syria, Iraq, Sudan, Iran, Somalia, Libya, and Yemen indefinitely.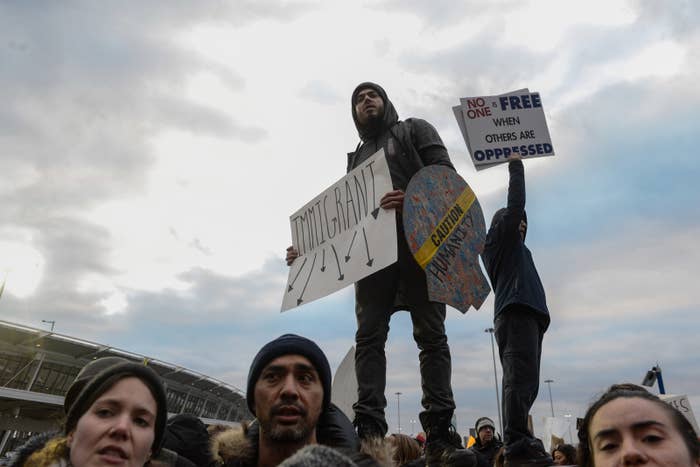 Demonstrations continued to grow as news spread of travelers being detained at deported Saturday.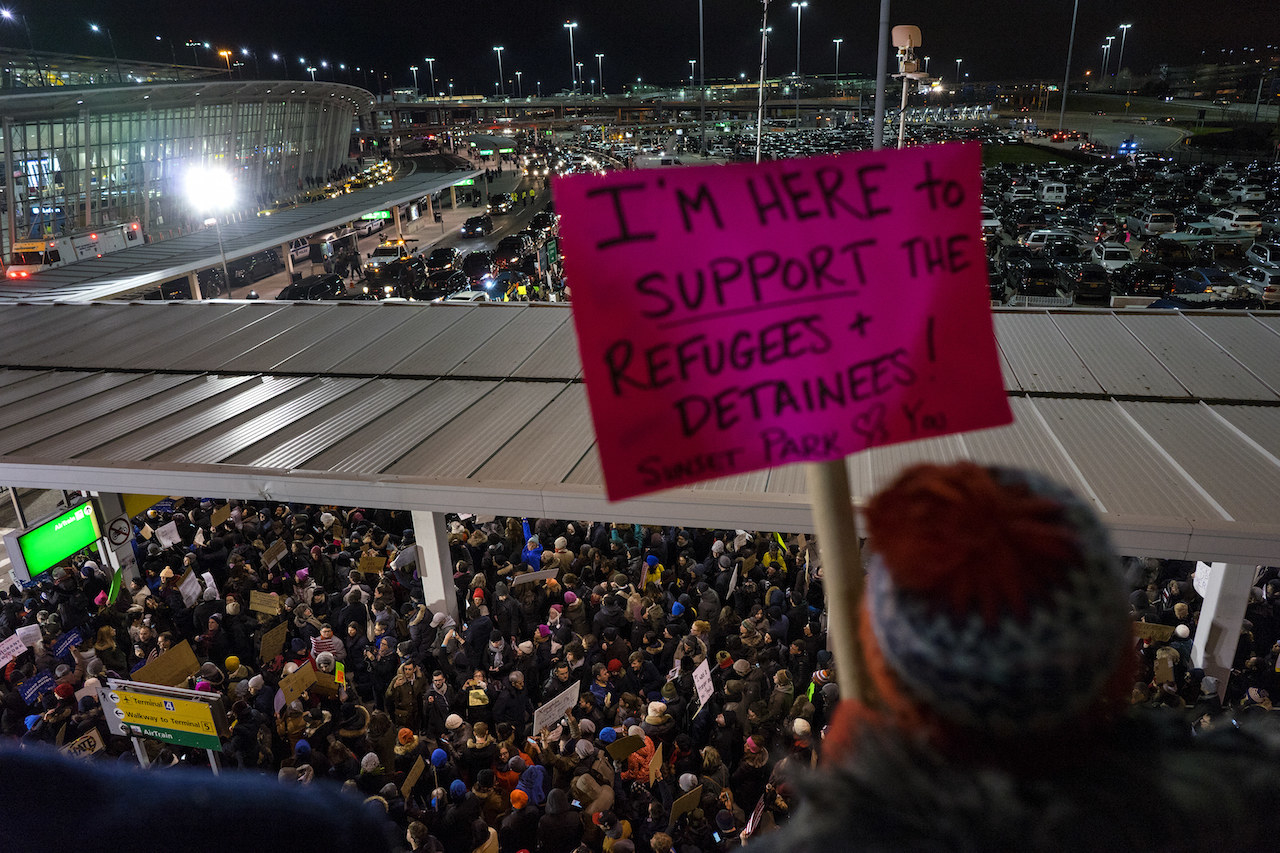 Lawyers flocked to airports to help families seeking information about their relatives.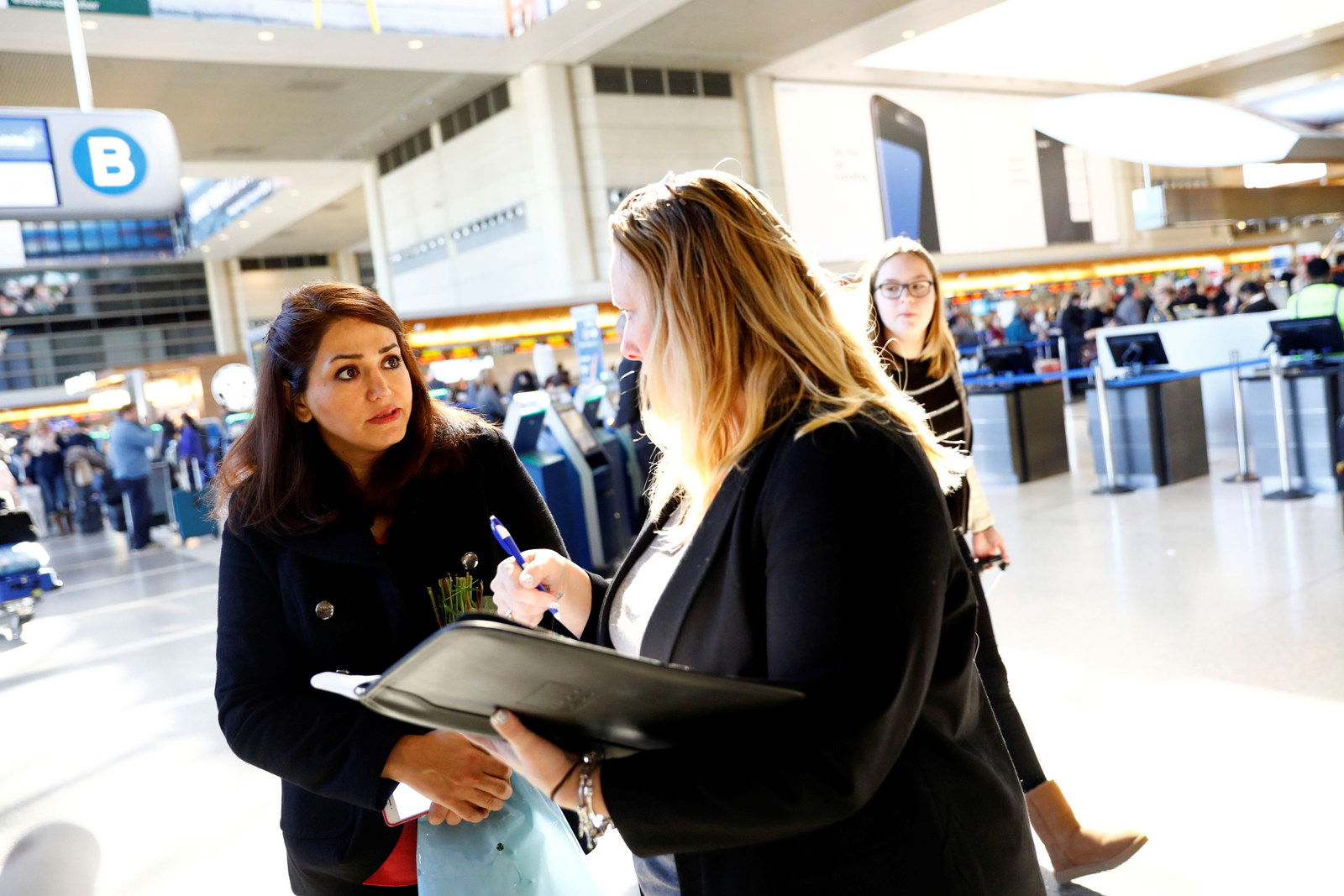 Hossein Khoshbakhty wiped tears from his eyes while talking about his Iranian brother, who was affected by the ban at Los Angeles International Airport.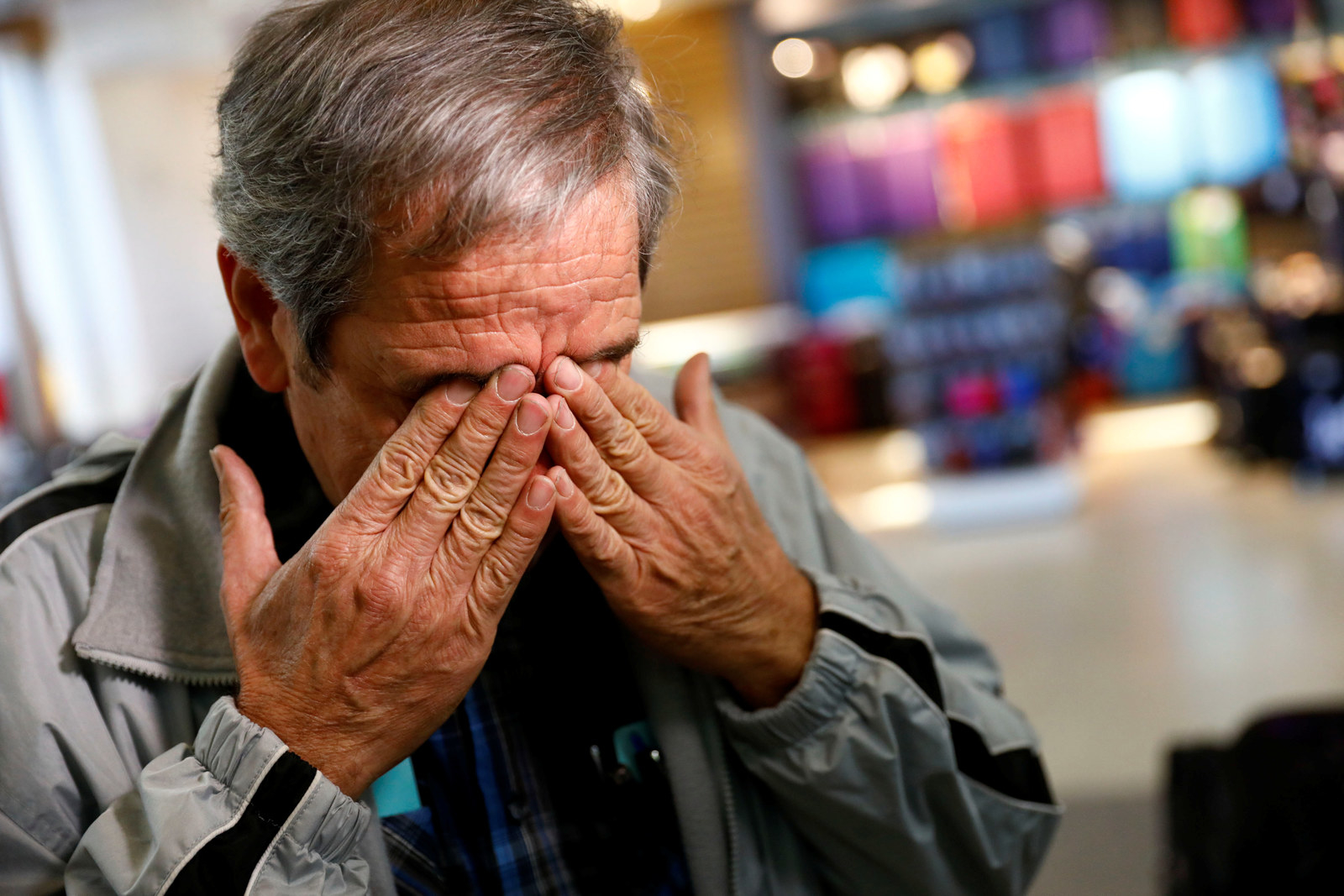 Some families, not knowing if they would be affected, embraced when seeing their loved ones arrive.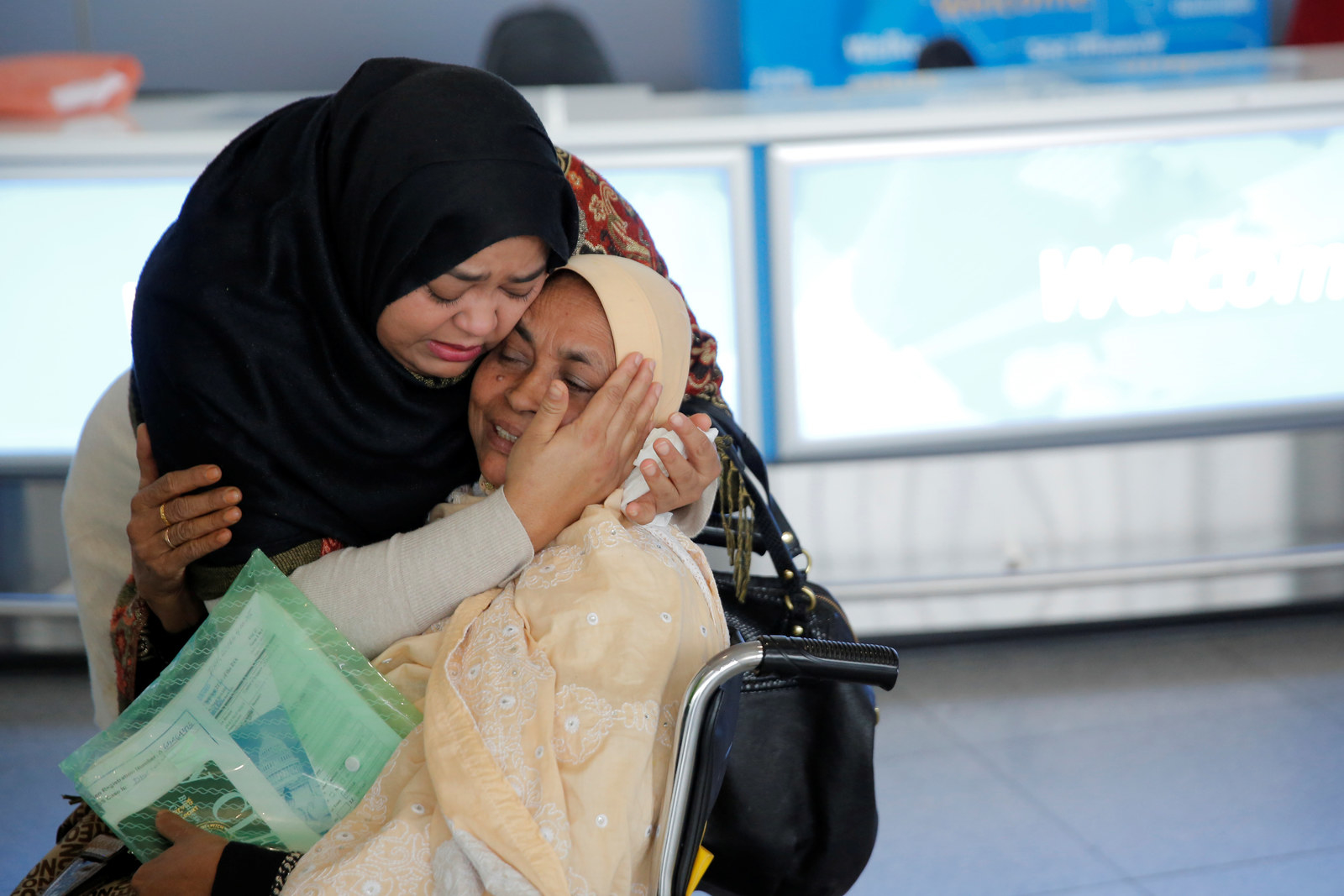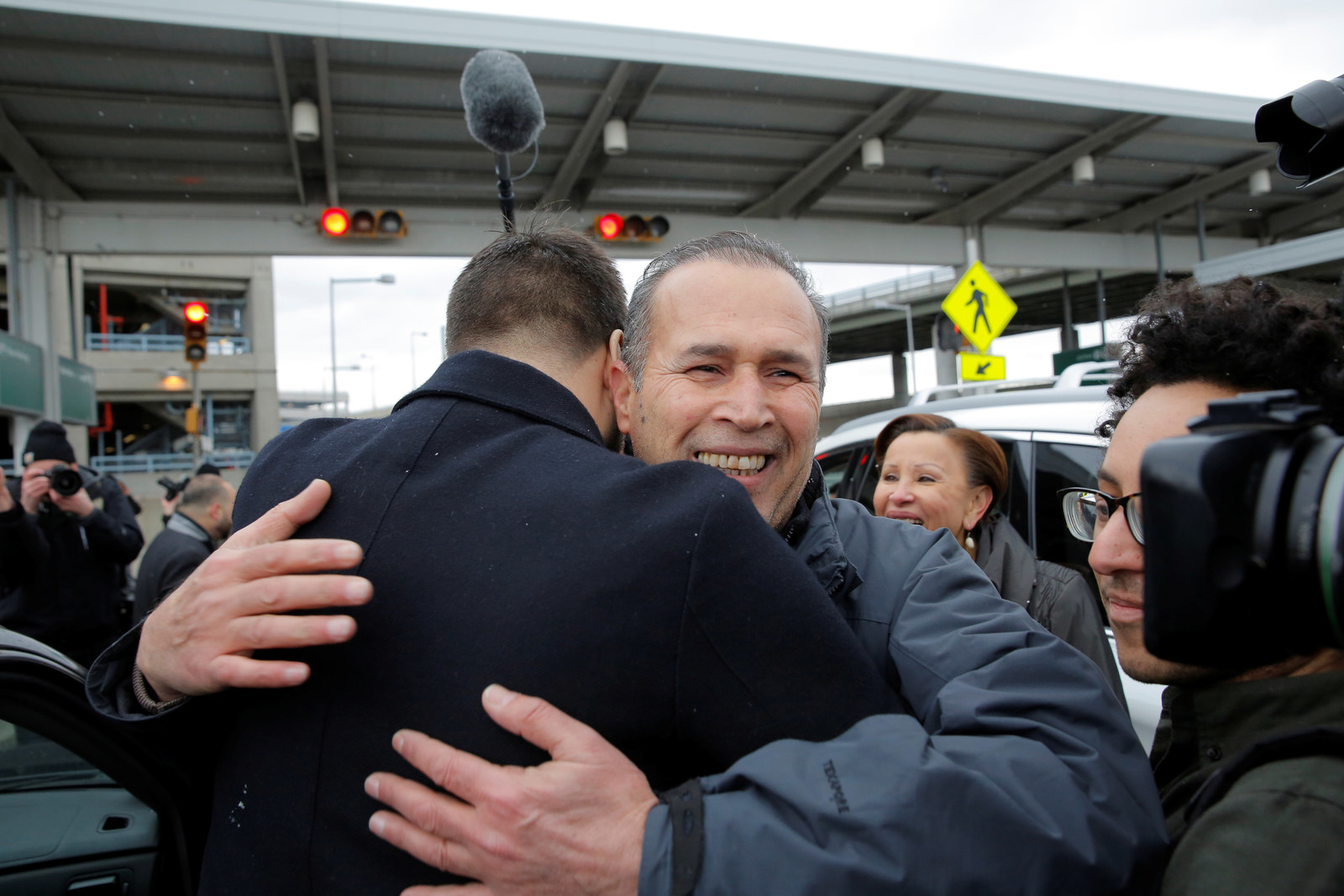 In Los Angeles, people held up the names of those being denied entry.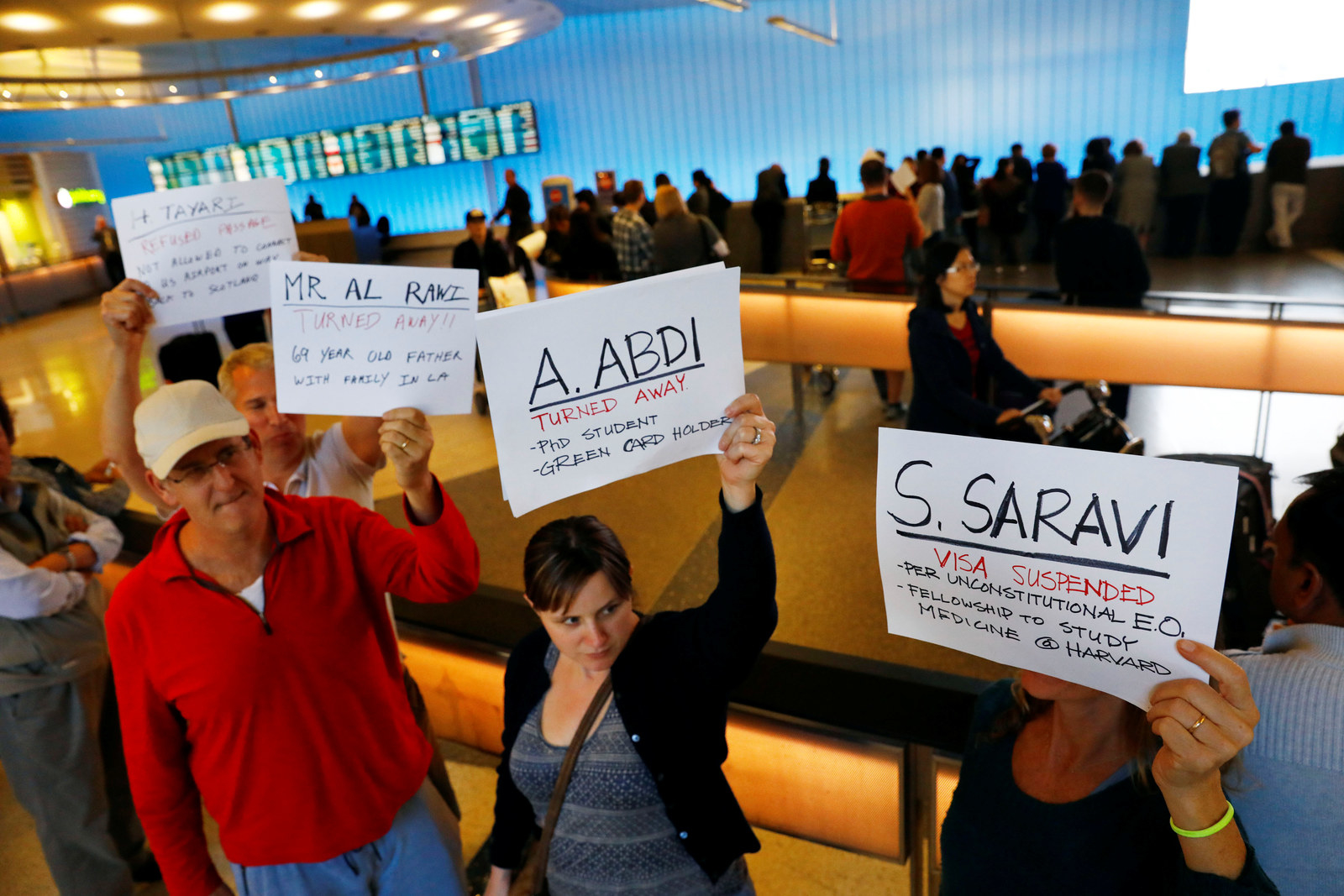 Protests continued throughout the day.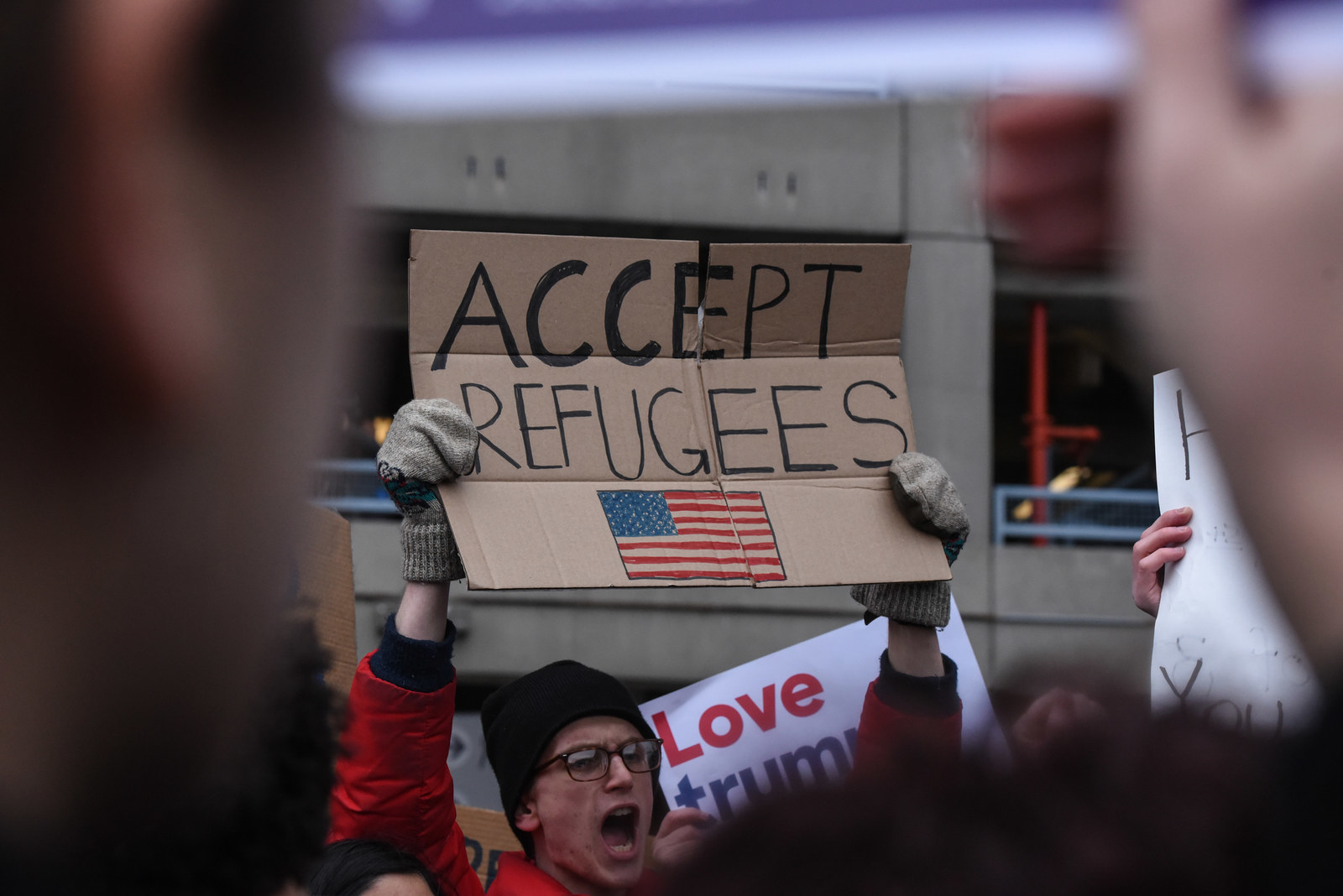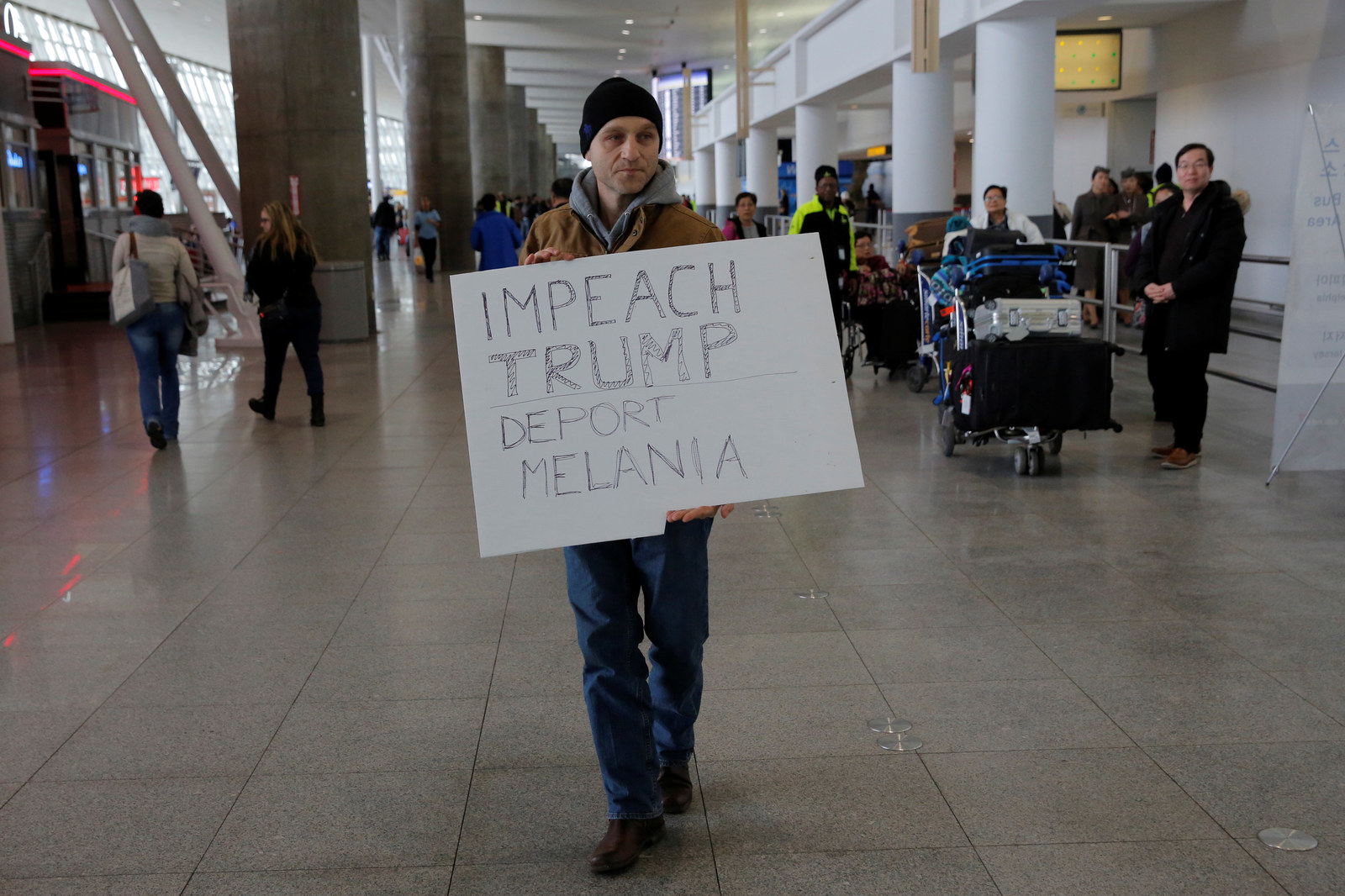 Protests are also expected to take place at several airports on Sunday as well.