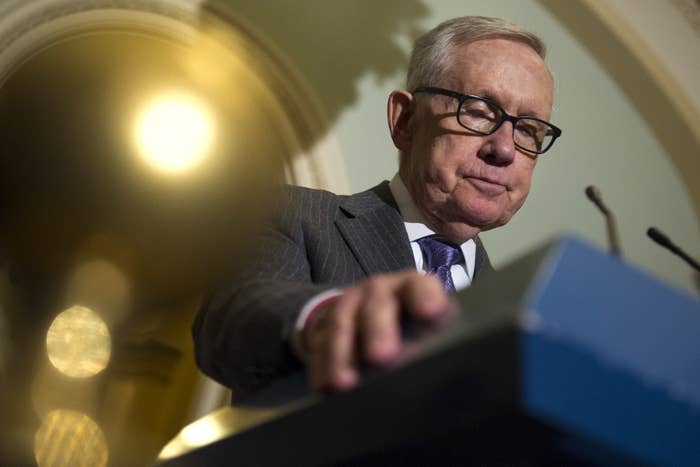 Senate Minority Leader Harry Reid on Tuesday blasted racist acts that have occurred across the US since the election, and blamed President-elect Donald Trump for not doing enough to heal the divisions opened up by his raucous campaign.
"We failed to hold Trump accountable," Reid said on the Senate floor. "We all bear major responsibility for normalizing his behavior."
During his speech, Reid went through a list of incidents that have occurred in recent days, including some experienced by his own friends and children of his staff.
Trump repudiated the acts in an interview with 60 Minutes Sunday, but Reid said it was not enough.
"Talk is cheap and tweets are cheeper," said Reid, who will be retiring.
Reid also criticized Trump's appointment of Steve Bannon to his staff, calling the controversial appointee a "champion of white supremacy.
"Rather than healing these wounds, Trump's actions has deepened them," Reid said. "By placing a champion of white supremacist in the Oval Office, what message is Trump sending."
Reid called on Trump to rescind the appointment and to do more to reach out to communities that have been struck by fear since the election.
"Take responsibility, rise to the dignity of the office of the President of the United states," he said, addressing the president-elect. "Show America that racism, bullying and bigotry have no place in the White House or in America."