Grim Procession Of Funerals Begins For Victims Of Deadly San Bernardino Attack
Like most of the victims of the Dec. 2 shooting, Yvette Velasco was a county employee and a co-worker of one of the San Bernardino shooters.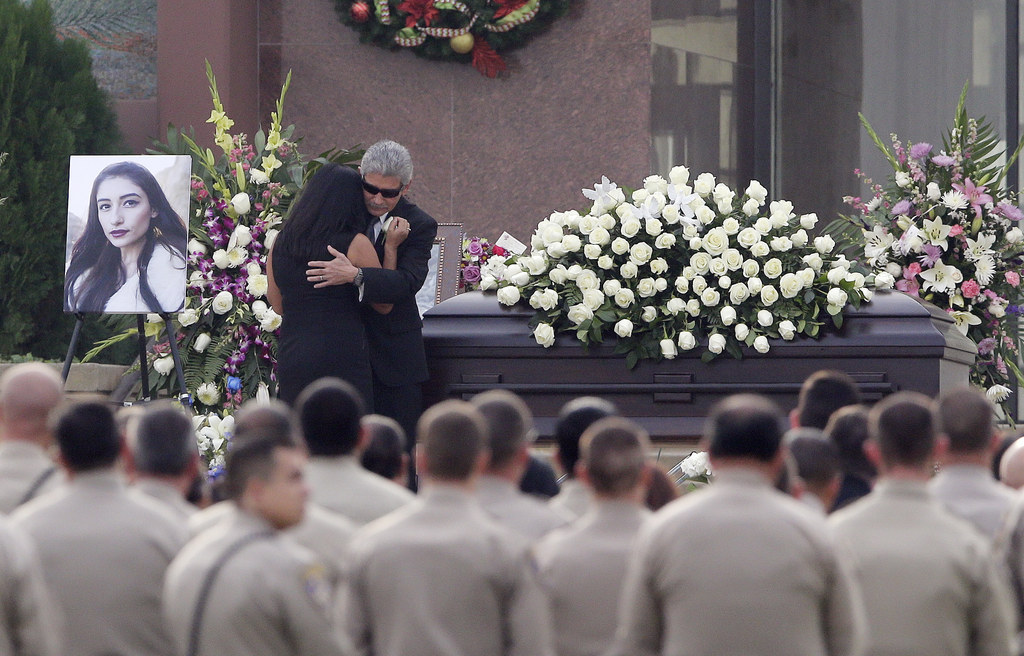 The first in a grim procession of funerals for the victims of the San Bernardino shooting attack was held Thursday as friends, family, and uniformed officers gathered to bury Yvette Velasco.
The 27-year-old was one of 14 victims who were killed in what authorities are investigating as a terrorist attack.
Velasco, like most of the other victims, was a San Bernardino county employee and a fellow coworker of Syed Rizwan Farook, one of the two shooters. Farook's wife, Tashfeen Malik, has been identified as the second shooter. Both were killed in a shootout with police Dec. 2, the day of the attack.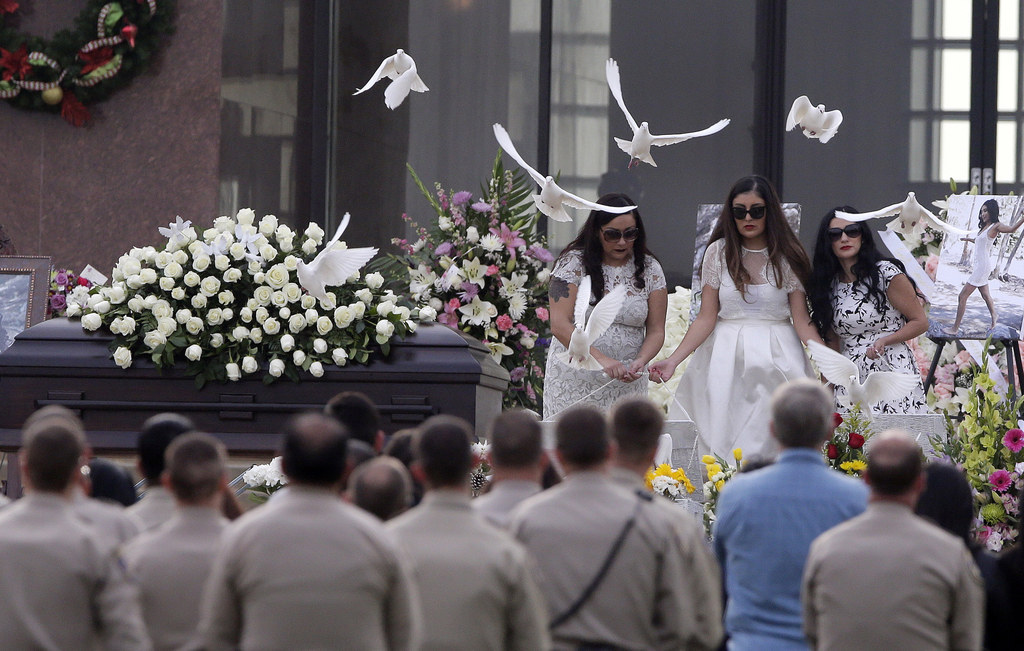 Velasco was remembered in an outdoor memorial, the first that is expected to take place in the coming week for the 14 victims of the grisly attack.
"She was more than our sister," Velasco's sister, Erica Porteous, said, the Associated Press reported. "She was our soul mate."
Velasco, a Fontana resident, was an environmental health specialist for San Bernardino County, and described by her uncle as an "intelligent, motivated, and beautiful young woman."
Relatives said she was the baby of the family.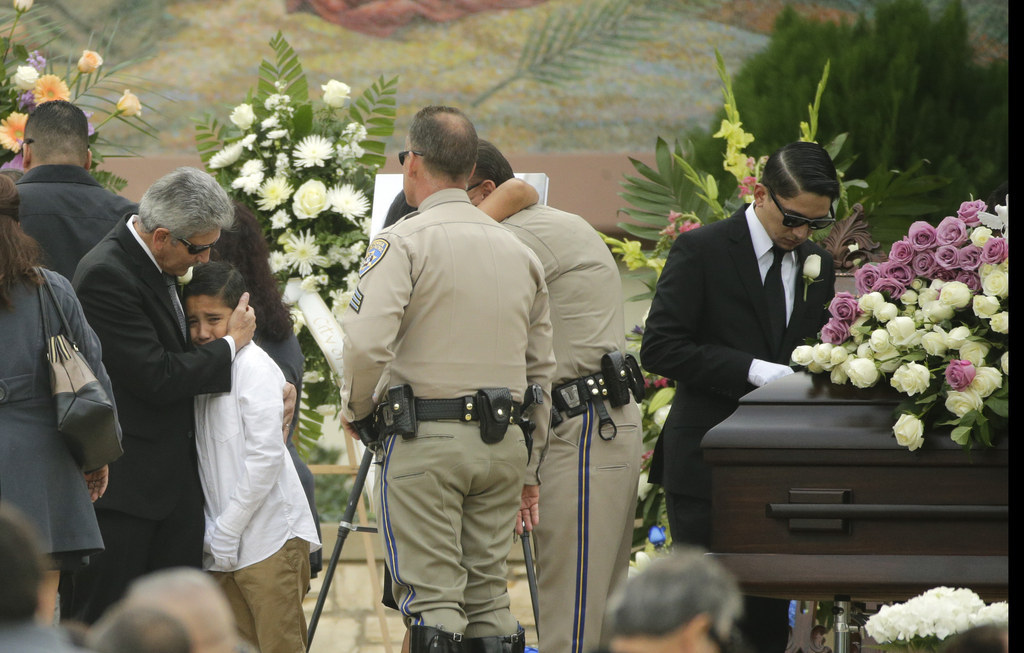 Velasco's funeral occurred just over a week after the shootings and as the FBI continues to investigate the attack and the background of the couple behind it.
On Thursday, agents were combing Lake Seccombe in San Bernardino searching for clues in the case.