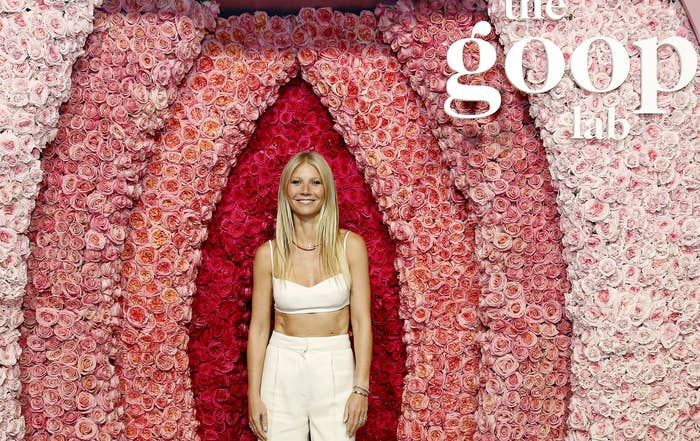 Police are asking for the public's help after a man took about tens of thousands of dollars' worth of merchandise from Gwyneth Paltrow's Goop Lab store in New York City — a single bag worth about $23,000.
A store employee realized the tiny but pricey bag was missing Jan. 30 and called the NYPD.
Surveillance video at the shop revealed that earlier that day a man, who appeared to be in his twenties, opened a display case, took the bag, and walked out.
Paltrow's store in Manhattan's Noho neighborhood is one of seven locations where she sells a wide range of items, including clothes, vagina eggs, and water bottles with large crystals inside.
Some of the products, and the stories behind their development, have been featured in The Goop Lab, a Netflix series featuring Paltrow and her Goop staff.
The store also features clothes and bags from high-end designers, including Hermès, Chanel, and Louis Vuitton, many of which are priced in the thousands of dollars.
There was, however, no handbag listed on the Goop website nearing $20,000 in price.