"G.I. Joe" Cop's Wife Charged With Helping Him Steal Money From Police
Melodie Gliniewicz is accused of taking part in her husband's fraud scheme in Illinois before he carried out an elaborate suicide that was meant to make seem as if he'd been killed.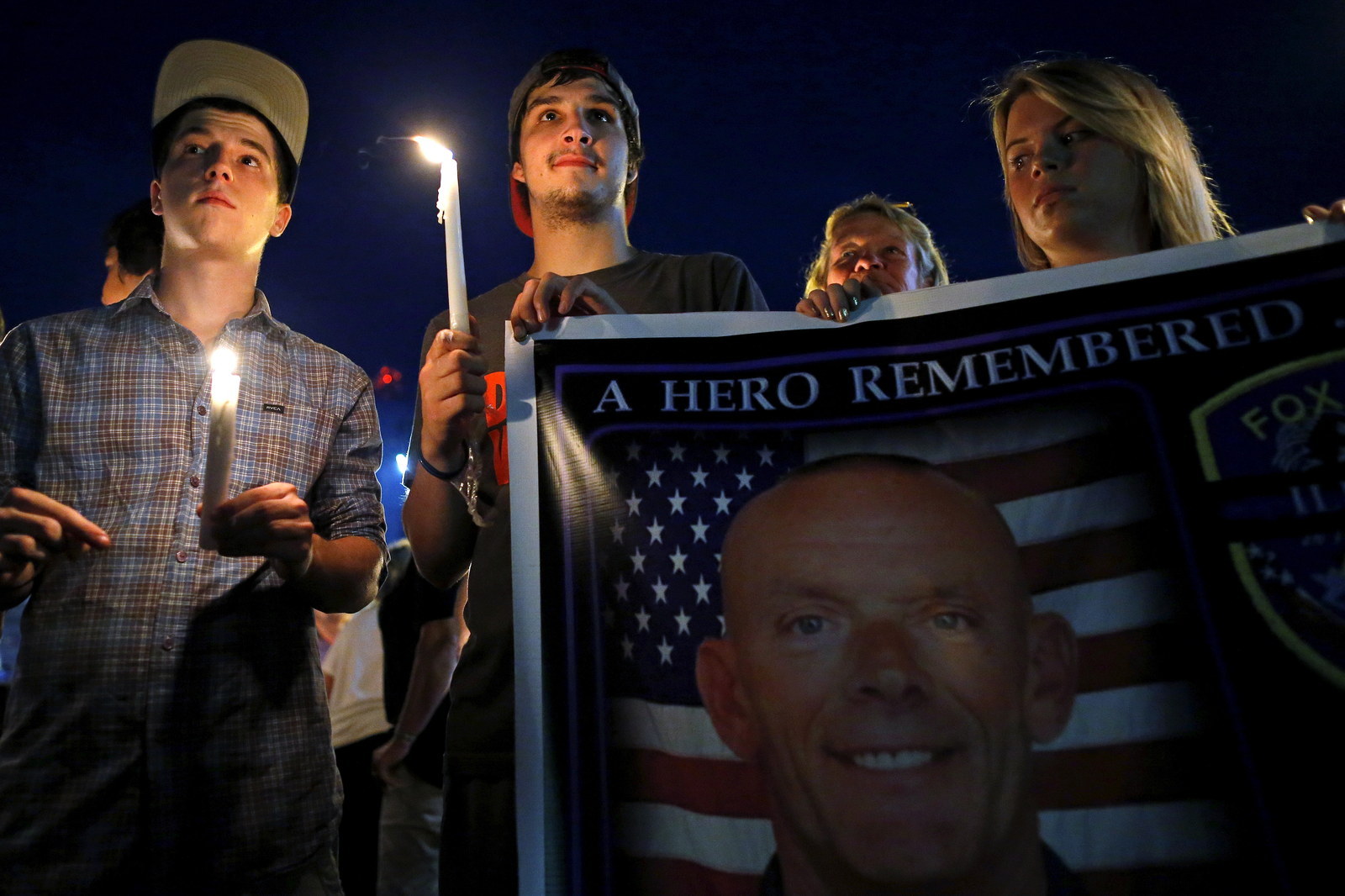 The widow of an Illinois police lieutenant who killed himself in an elaborately staged ruse that sparked a statewide manhunt for three nonexistent suspects was charged with taking part in his alleged fraud scheme.
Fondly remembered as "G.I. Joe," Charles Joseph Gliniewicz's death in September was actually meant to distract law enforcement from criminal acts the Fox Lake Police officer was engaged in, including taking police department money for personal use, investigators said.
On Wednesday, Melodie Gliniewicz was indicted by a grand jury on charges related to to her husbands crimes, Lake County Sheriff's officials announced. She was seen turning herself in to the courthouse after a warrant was issued for her arrest, the Chicago Tribune reported.
According to arrest records, she is being held in lieu of a $50,000 bond.
Her arrest marks another twist in a stunning string of events involving the well-liked police officer whose death sparked an outpouring of public support as multiple law enforcement agencies searched for days for his killers.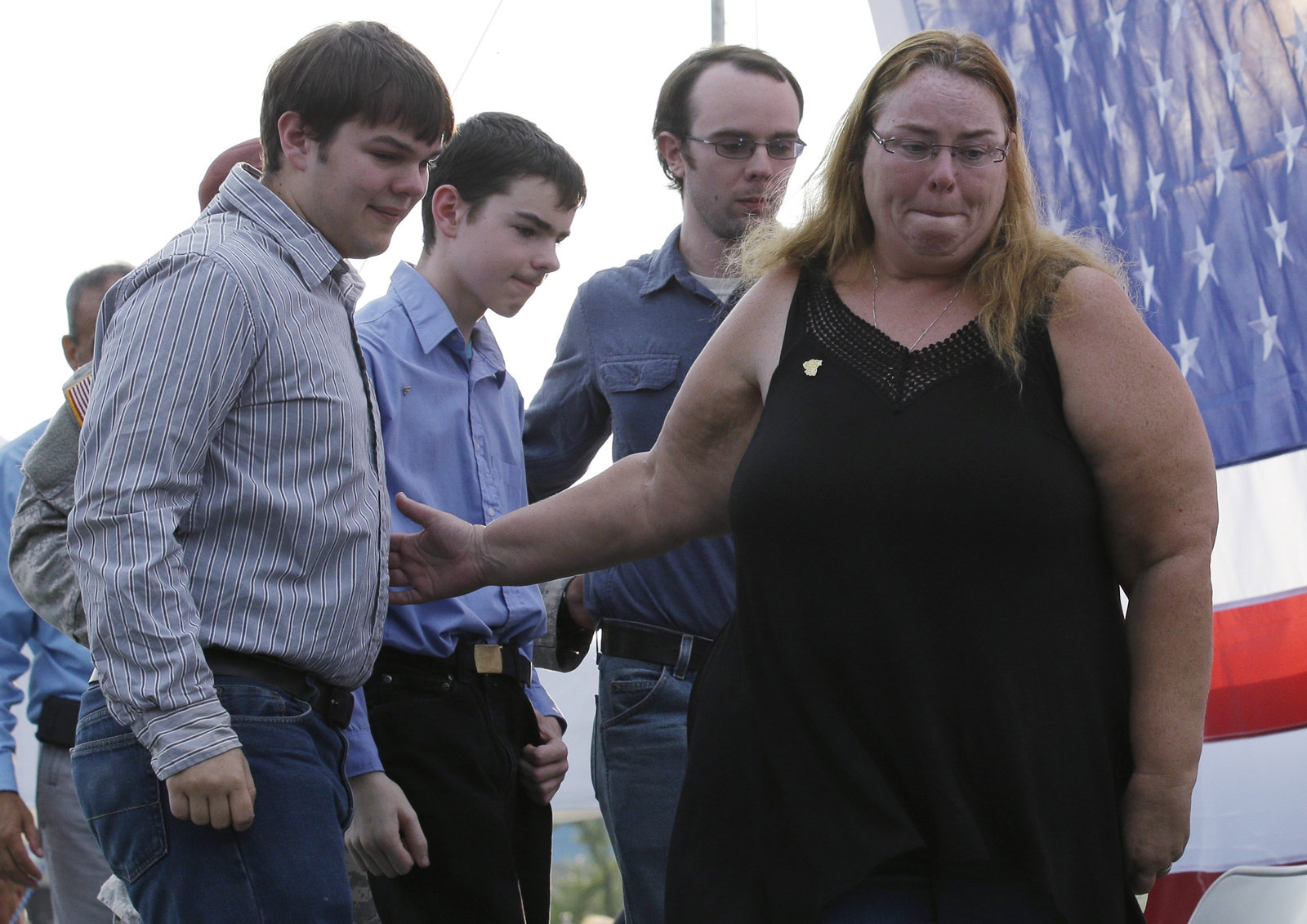 Authorities, however, would come to realize his death was a "carefully planned suicide" carried out after stealing thousands of dollars from his the Fox Lake Police Explorer Post, which he oversaw for more than 20 years.
Gliniewicz is believed to have also tried to arrange the killing of a police administrator who he suspected of trying to discover his scheme. The police lieutenant is suspected of reaching out to a woman to see if she could put him in touch with a gang member in order to arrange the hit.
"The investigation revealed money was withdrawn from the police explorer account over a course of several years," Undersheriff Ray Rose said in a statement.
Gliniewicz's wife, Melodie, now faces six felony counts, including money laundering and misusing charitable funds, according to arrest records.

In November, attorneys for Melodie Gliniewicz and her son said in a statement that the Lake County State Attorney's Office had frozen their personal accounts, and asked people not to rush to judgement.
Authorities said the stolen money was used for mortgage payments, travel to Hawaii, theaters, more than 400 visits to restaurants, and adult websites.
"Fox Lake, all of Lake County, and quite frankly the entire country have been through a mix of emotions throughout the Gliniewicz investigations," Sheriff Mark Curran said in a statement.
Officials have not said how much money was stolen.