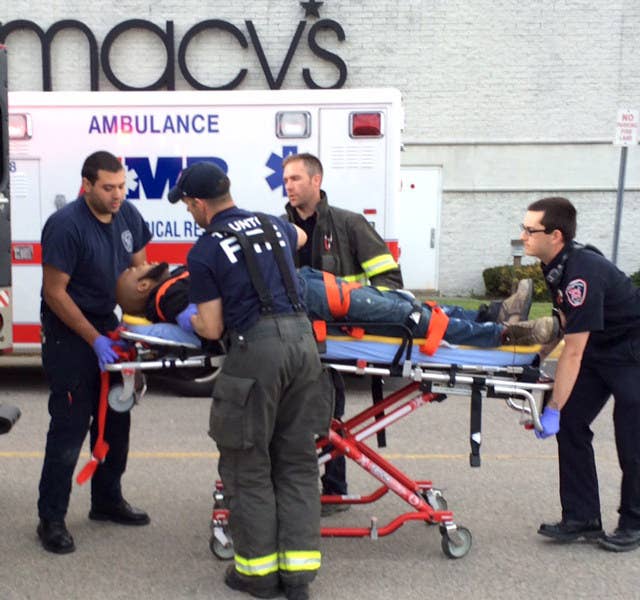 An assailant fatally stabbed two people and injured several others in Massachusetts on Tuesday before being shot and killed by an off-duty officer, authorities said.
The suspect, identified as 28-year-old Arthur DaRosa, is believed to have stabbed two women at a home on Myricks Street in Taunton, officials said. An 80-year-old woman died, according to the Bristol County District Attorney's Office.
Authorities said DaRosa then crashed his car into the doors of a Macy's at the Silver City Galleria mall, and assaulted several people inside the store.
"He then exited his vehicle and assaulted multiple people in Macy's, before making his way on foot to Bertucci's Italian Restaurant," Bristol County DA Thomas Quinn said in a news conference Tuesday night.
Once inside the restaurant, DaRosa armed himself with a knife, officials said.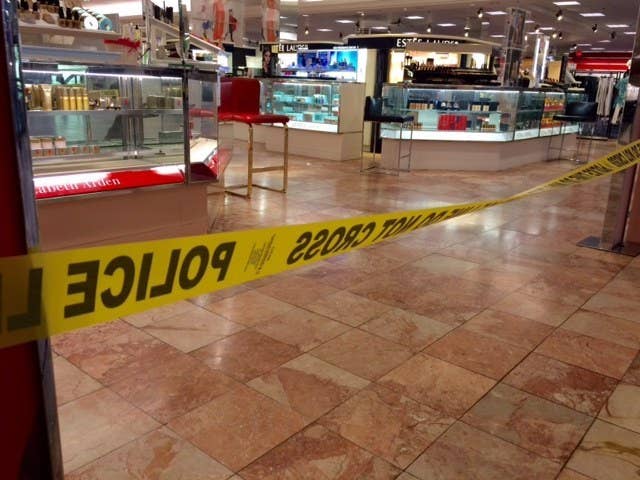 Quinn said during the news conference that DaRosa stabbed four people inside Bertucci's, but news releases from the DA's office and the Massachusetts State Police said only two were stabbed at the mall restaurant. Calls to the DA's office by BuzzFeed News were not immediately returned.
One of the stabbing victims at Bertucci's, a 56-year-old man, died, officials said.
While inside the restaurant, an off-duty deputy sheriff shot DaRosa, who later died at a hospital, according to the DA's office.

"It appears that but for the actions of the deputy sheriff, there may very well have been other victims," the DA's office statement read.
The stabbing victims were taken to a nearby hospital.
DaRosa was hospitalized for suicidal thoughts the day before the stabbings but was released despite his claims that the "devil was playing tricks" on his mind, his sister told the Boston Herald.

The man was placed in a psych ward at Morton Hospital his sister, Kerri Devries, told the Herald. She added that her brother had been suffering from depression and manic depression, and was suicidal for a week.

"He told them how depressed he was and how he didn't want to live anymore, and they still let him leave," Devries told the newspaper. "All he kept saying … was the devil was playing tricks on him and was going to poison the minds of his children."

Massachusetts State Police told BuzzFeed News the motive of the attacker was not yet clear, but there was no indication it had any links to terrorism.