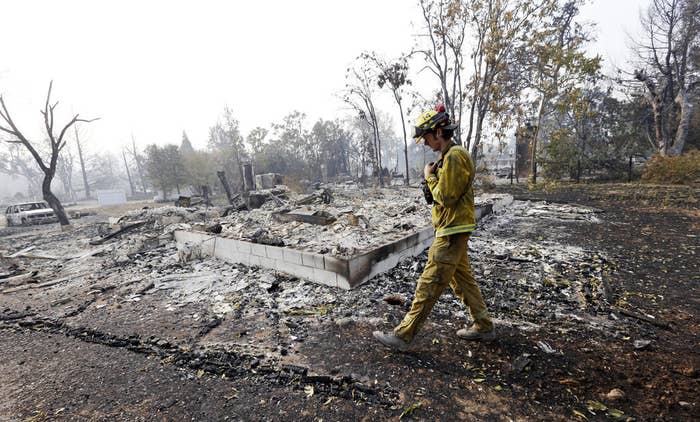 Six people have been killed and more than 1,400 homes destroyed as firefighters continue to battle wildfires in multiple parts of Northern California.
Most of the destruction has been caused by two massive blazes, called the Valley Fire and the Butte Fire. The fires combined have burned almost 150,000 acres according to Cal Fire. Gov. Jerry Brown declared a state of emergency in the two fires last week.
The Butte Fire, which is burning in Amador and Calaveras counties southeast of Sacramento, had destroyed 535 homes as of Sunday morning. It has also destroyed 347 outbuildings and damaged 41 other structures.
The Butte fire has blamed for two deaths, with the Calaveras County Sheriff's Office on Wednesday saying two bodies were found in the Sierra Nevada foothills in burned-out homes.
Calaveras County coroner Kevin Raggio said that one of the people who died was a 65-year-old man who had refused to leave despite a mandatory evacuation order. No details were given about the second person because the family had not been notified.
However, firefighters on Sunday were making headway against the blaze. Cal Fire said it is now 70% contained, though it still threatens over 6,000 residences.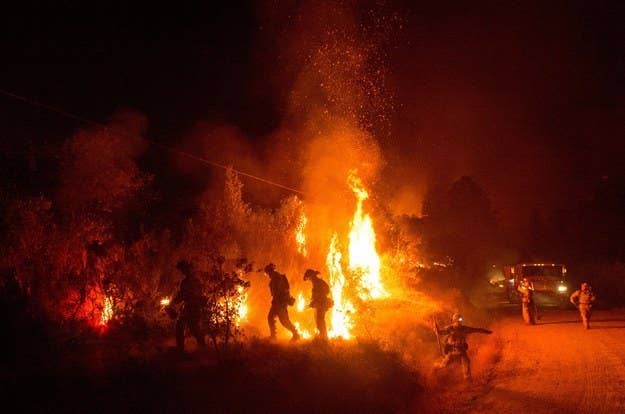 The Valley Fire -- which is burning in Lake, Napa, and Sonoma counties -- has destroyed 888 structures and is threatening more than 6,500. Firefighters had the blaze a little more than 50% contained as of Sunday.
The fire has been blamed for three deaths and four firefighters have been injured.
Two of the dead are thought to be former San Jose Mercury News reporter Leonard Neft, who was reported missing on Monday, and Bruce Burns, who was reported missing on Tuesday, according to NBC News.
Last week, the fire was blamed for the death of an elderly, disabled woman who was unable to evacuate from her home, according to the California Department of Forestry and Fire Protection.

Authorities received a phone call requesting assistance, but responders were unable to reach her before the subdivision was engulfed in flames. She was identified by her family as retired teacher Barbara McWilliams, 72, the Associated Press reported.

Four firefighters were injured on Sept. 12 while battling the blaze. A spokesman for Cal Fire tweeted that they were taken to a nearby burn center to be treated for second-degree burns.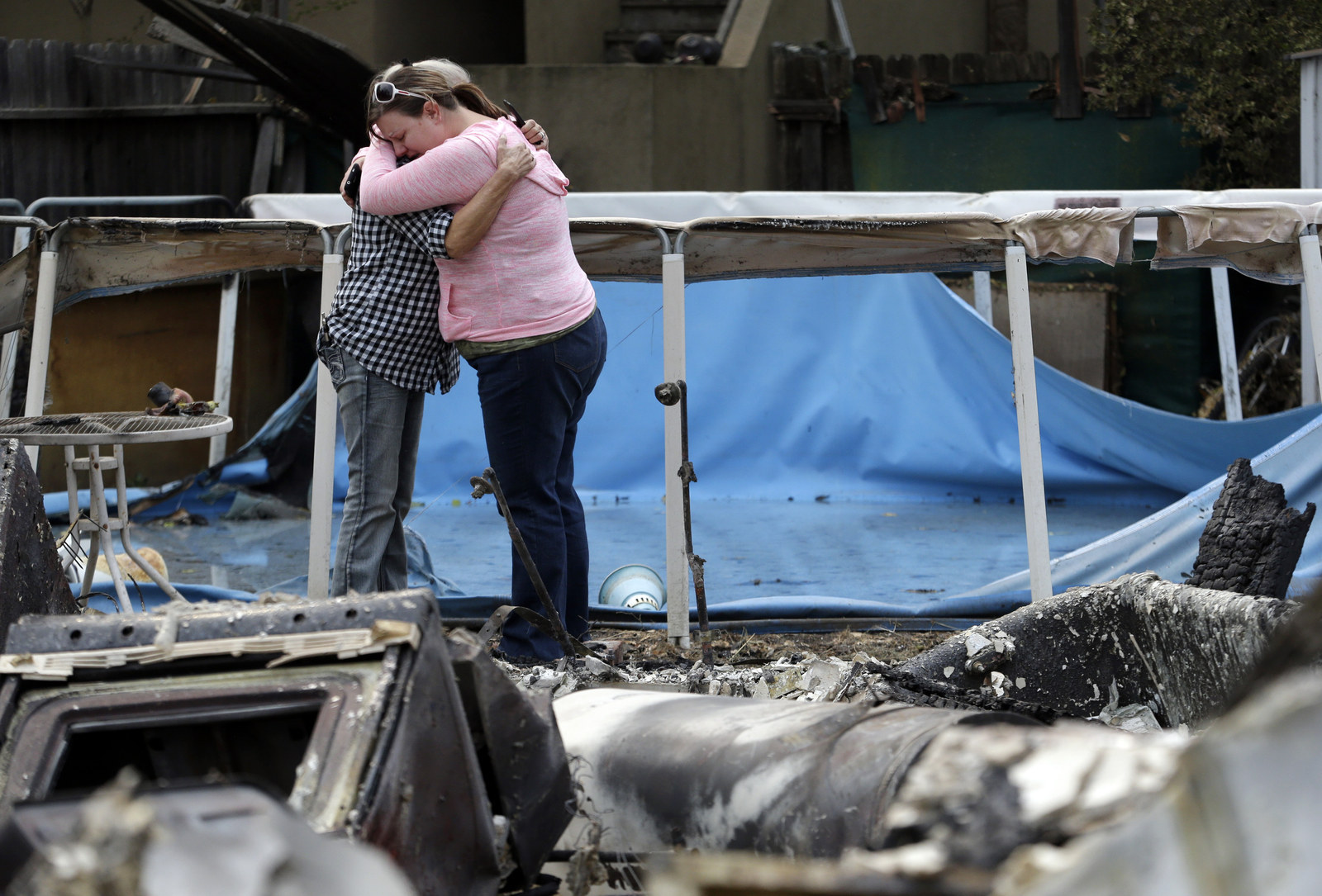 As teams battled the two massive blazes, a smaller wildfire in Monterey County claimed the life of one person.
The Tassajara Fire near the city of Jamesburg began on Saturday and has burned 1,200 acres, according to Cal Fire. It has damaged or destroyed 10 homes and "numerous outbuildings."
The fatality in that fire has not been identified, according to the AP.
The huge fires have been fueled by triple-digit temperatures that created extremely dry conditions in the region, Cal Fire public information chief Daniel Berlant said last week.
The dry vegetation coupled with high winds led to the quick, destructive spread of both fires.
Extensive evacuations remained in place in the area of both fires, and Berlant urged residents to be ready leave their homes quickly if necessary.

It has also been a treacherous fire season for the West Coast. Three firefighters from the U.S. Forest Service were killed in August while fighting a brush fire in Washington. Another firefighter died in California in July fighting the Frog Fire.
As dry conditions continued, Berlant said the state could expect to see more destructive fires in coming months.
"It's only September," he said. "We still have several months of fire season to go."