Roy Halladay, a former Major League Baseball pitcher for the Philadelphia Phillies, died in a plane crash Tuesday in the Gulf of Mexico, authorities confirmed. The two-time Cy Young Award winner developed a love for flying after retiring from professional baseball in 2013.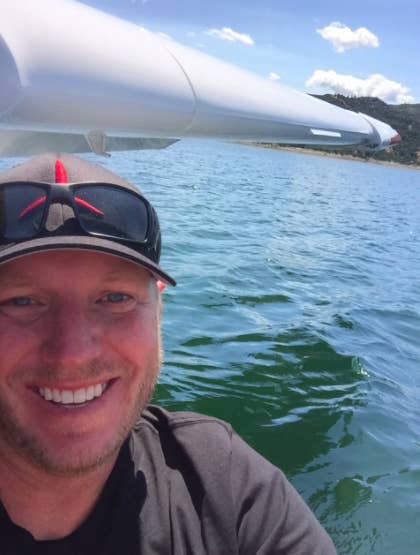 The plane went down just past 12 p.m. about a quarter mile off the coast of Florida in shallow water, Pasco County Sheriff Chris Nocco told reporters in a press conference.
No mayday call was received by the Tampa Bay air-traffic control tower before the small single-engine plane Halladay was flying went down, Nocco said.
"It just breaks our hearts," said Nocco, who added that Halladay and his family had close ties to the sheriff's department, participating in fundraisers, coaching the department's baseball team, and donating a canine.
"Deputies who were first arriving there were hoping the plane was low enough someone could have ditched it and got out," he said.
Instead, deputies recovered the body of Halladay from inside the small craft, he said. He was alone in the plane.
Halladay, 40, had a 16-year career in the MLB with the Toronto Blue Jays and the Philadelphia Phillies, where he was an eight-time All-Star.
In 2010, he pitched a perfect game during the season and a no-hitter during the postseason, helping the Phillies get to the National League Championship Series that year.
According to Federal Aviation Administration records, Halladay got his pilot's license in November 2016. He posted a number of pictures of himself in the air and at the controls of aircraft.
Halladay had also recently tweeted about his new ICON A5, a plane he said he had "dreamed about owning" since his retirement.
Nocco said when deputies arrived to search the wreckage of the plane in the water Tuesday afternoon, they confirmed that its tail number matched that of Halladay's plane.
Nocco said the plane appeared to be nearly completely intact when deputies reached it, although some debris was floating in the 6-foot-deep water nearby.
"We are numb over the very tragic news about Roy Halladay's untimely death," the Phillies said in a statement. "There are no words to describe the sadness that the entire Phillies family is feeling over the loss of one of the most respected human beings to ever play the game."

The Toronto Blue Jays also released a statement calling Halladay one of the game's most respected players and an "even better human being."
"it is impossible to express what he has meant to this franchise, the city and its fans" the team said.
Halladay was married and had two sons, Nocco told reporters.

The National Transportation Safety Board will be investigating the crash, he said.