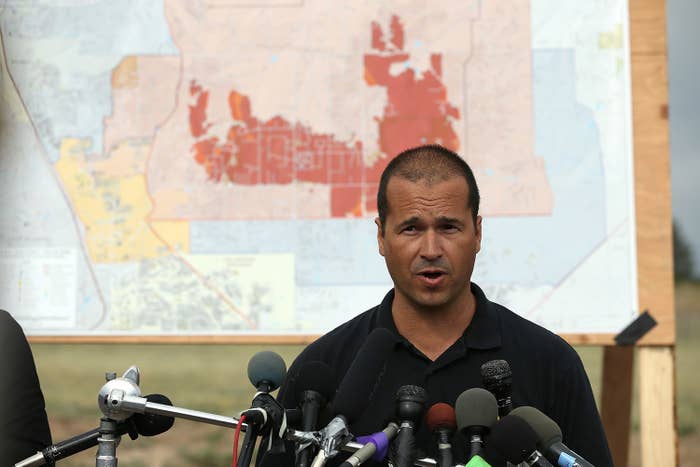 A former Colorado sheriff was indicted by a grand jury Wednesday, charging El Paso County's former top cop with extortion, conspiracy, witness tampering, and kidnapping while he was in office.
According to the indictment, the former law enforcement officer is accused of retaliating against political opponents, threatening a contractor after one of his commanders was accused of making "inappropriate comments," and pressuring a domestic abuse victim to recant her story because it involved a personal friend.
The criminal charges filed Wednesday against former El Paso County Sheriff Terry Maketa are only the latest allegations that have surfaced against him. Maketa is also facing a civil lawsuit filed by former commanders, alleging that Maketa, who is married, favored female subordinates he had sex with, and retaliated against co-workers who wouldn't sleep with him.
According to the suit, one of the women Maketa is alleged to have favored after having an affair is Undersheriff Paula Presley, who is also named in the grand jury indictment and accused of conspiring with Maketa to retaliate against political opponents, including sergeants who were looking to form a deputies' labor union.

He left office in December 2014.
Among the charges, Maketa is accused of pressuring Correctional Healthcare Companies — which held a $5.2 million contract with his department — to fire an employee who filed a complaint against one of Maketa's commanders.
The employee, whose name was redacted from a copy of the indictment obtained by BuzzFeed News, had written a memo in Sept. 2013 that the commander made "inappropriate comments" to her and two other employees at the company.
Maketa allegedly called her to complain about the memo just days after it was filed.
Weeks later, Maketa and Presley met with supervisors at the company and threatened to end their contract unless the employee was fired.
"Both Sheriff Maketa and Undersheriff Presley did so with voices raised in a hostile and threatening manner, adamant that their demand be met," according to the indictment.
By November, the employee was fired.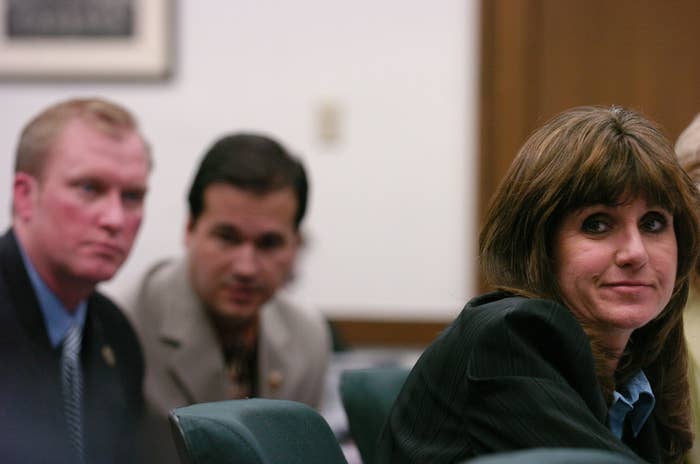 Maketa is also accused of intervening in a domestic violence investigation that involved one of his employees and his girlfriend.
The detective on the case believed the sheriff's department employee, who happened to be a friend of Maketa's, punched, pushed and shoved his girlfriend, "at one point causing [her] to see stars," the indictment read.
The suspect called Maketa after the arrest and in Sept. 11, 2013, the sheriff allegedly called the victim and told her to come into the department to "tell investigators that she instigated the incident."
Presley later called the victim with instructions on when to go into the office to recant her previous interview.
But when the woman went to the department, she allegedly told investigators she was told by Maketa and Presley to recant her story. At the end of the interview, she was arrested on suspicion of domestic violence and driving under the influence.
According to the indictment, the detective did not believe she had enough evidence to arrest the woman but did so "because the order came from her superiors."
She spent more than 24 hours in county jail, according to prosecutors.
Presley is also accused of trying to retaliate against deputies who angered her by giving their names to prosecutors for their "Brady list." The list includes the names of deputies and officers who might have a credibility issue and is maintained by prosecutors for criminal cases.
The case was investigated by the Colorado Bureau of Investigation and prosecuted the 18th District Judicial District District Attorney.