Final Holdouts In Oregon Standoff Want Pardons For All Involved
Four occupiers remained Friday at the Oregon wildlife refuge, despite calls from militia leaders to give themselves up peacefully. "Why can't they pardon all of us?"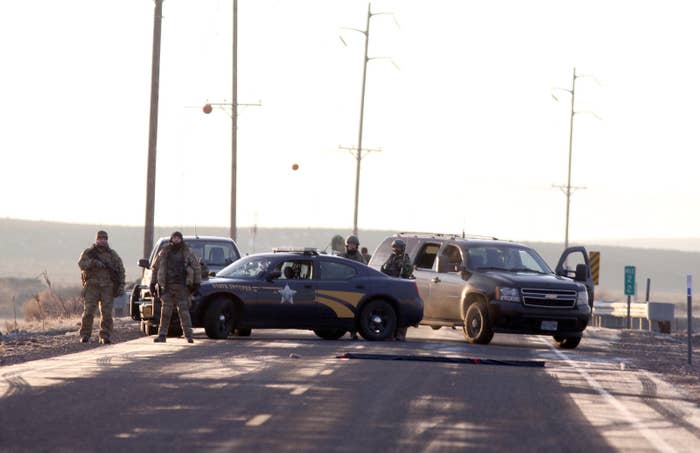 The last four people occupying an Oregon refuge in a nearly month-long standoff are asking for pardons for everyone involved in the armed occupation.
Eleven people, including leaders of the group, are behind bars and facing federal charges while Oregon State Police and the FBI continue to surround the Malheur National Wildlife Refuge.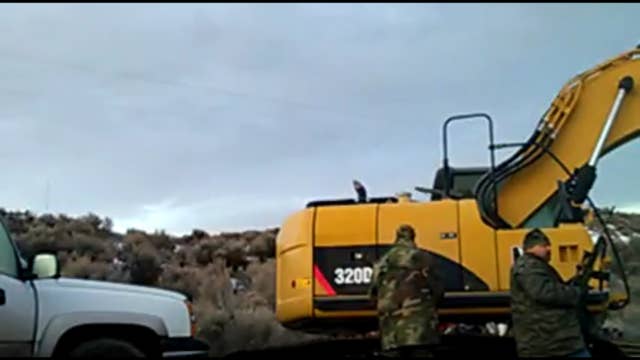 Nearly all of the militia members who took over the refuge on Jan. 2 have left the secluded compound, except for three men and a woman who have hunkered down, refusing to heed law enforcement request to depart.
"Why can't they pardon all of us?" asked David Fry in a video posted Friday on YouTube, where he was been streaming scenes from the standoff. "I think before we leave, every single one of the people involved in this operation should be pardoned."
The leader of the group, Ammon Bundy, is currently in federal custody and has asked the remaining occupiers, through his attorney, to end the standoff.
"Turn yourselves in and do not use physical force," Bundy's statement read.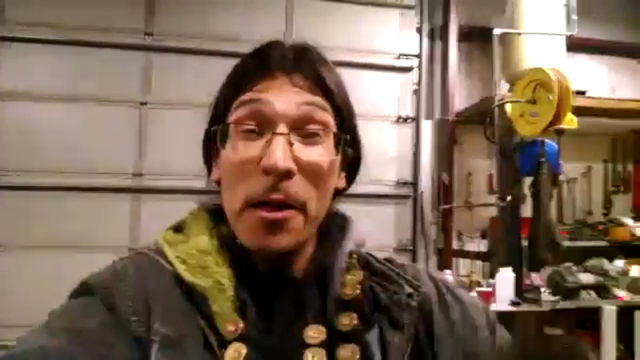 Prosecutors have asked a federal judge to keep all but one of the 11 people in custody without bail, stating they are a flight risk and could return to the refuge to continue the standoff.
The judge ordered all would be held until Tuesday, at least, until the next court hearing, but aired concerns about releasing any of them while the occupation continues.
In his video message, Fry cites a controversial pardon by President Bill Clinton of businessman Marc Rich, and asks viewers, "Why can't they pardon all of us?"
Fry said that although the leaders of the group appear to be targeted for arrest, that the rest of the participants would be targeted after leaving the refuge.
"We're here fighting for freedom, we're here fighting for the Constitution," he said. "We're here trying to put people like Hillary (Clinton) behind bars."
The refuge has been under control of the militia members since Jan. 2, after leaders of the group asked for the release of two jailed ranchers and for federal land to be turned over to local ranchers.
But most of the group left the refuge Tuesday, after state troopers and the FBI pulled over two vehicles carrying Bundy and other members of the group.
Robert LaVoy Finicum, who acted as a spokesman for the armed occupiers, was shot and killed by a state trooper after fleeing from law enforcement and nearly driving into a blockade.