Fewer immigrants have been caught crossing the border this year, a sign that the number of illegal crossings is continuing to drop, officials said.
The continuous drop comes despite "historic levels of front-line personnel, technology, and infrastructure," at the border, according to a statement released Friday by Homeland Security Secretary Jeh Johnson.
More than 151,000 people have been stopped along the southwest border for the first half of the 2015 fiscal year, according to the agency, a 28 percent drop for the same time period last year.
According to the agency, the numbers "are a fraction," of the number of apprehensions when compared to 2000, and a continual marker that the number of people crossing the border has been dropping.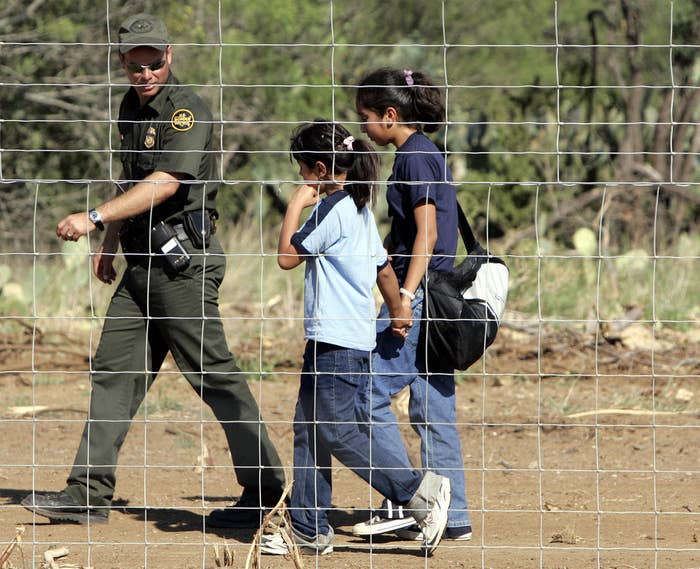 The drop also reflects fewer children crossing the southwest border alone, after unaccompanied children were found crossing the border in 2013 and 2014 in unprecedented numbers.
"Last summer we responded aggressively to stem the tide of unaccompanied children and families illegally migrating," Johnson's statement read.
From October 2013 to March 2014, more than 28,500 unaccompanied children were apprehended, the agency said, but that number has dropped by about 45 percent in the last six months.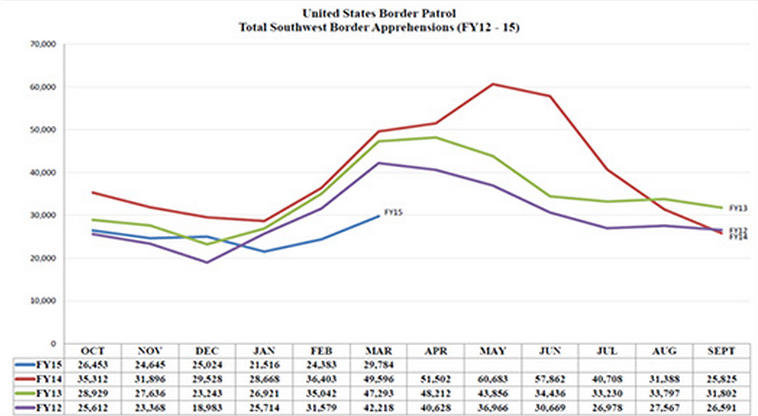 The drop in border apprehensions, despite a steep build up of resources and personnel there, is indicative of fewer immigrants trying to make the dangerous trek, according to the agency.
"Today's Border Patrol has the largest deployment of people, vehicles, aircraft, boats and equipment along the southwest border in its 90-year history," the statement read.
That includes more manpower at the border with 2,348 more Border Patrol agents on the U.S.-Mexico border since 2008, and more than doubled since 2004 with 21,000 today.
That number, according to 2016 budget projections, is expected to increase.