Ferguson Reportedly Near Agreement On Federal Police Oversight
The agreement would likely revamp the police department and establish federal oversight, but local officials are concerned about the cost.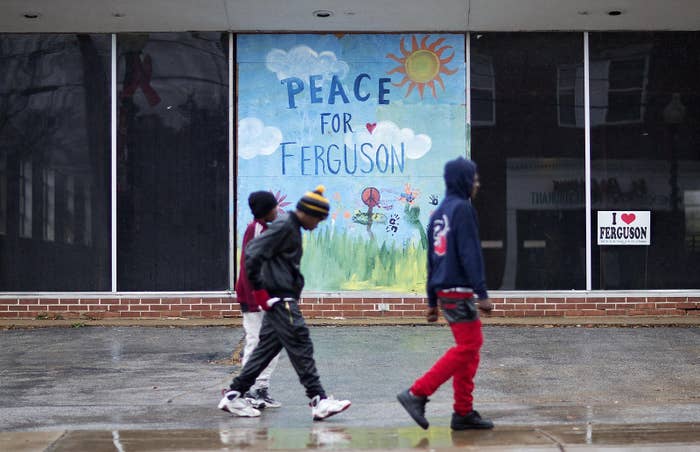 Officials in Ferguson, Missouri, and the Department of Justice are nearing an agreement that would establish federal oversight over the city's troubled police department, according to multiple media reports Wednesday.
Ferguson became embroiled in civic protests after the shooting of Michael Brown on Aug. 9, 2014, and in doing so, a focal point in the national discussion over race and excessive force used by police.
Officer Darren Wilson was cleared in the shooting, but an internal investigation found a pattern of racial bias in the police department. The city was also found to be focusing its policing efforts on raising revenue, levying fees and tickets mostly on its majority black population.
If approved, the monitored consent decree is expected to overhaul the city's police department, but the agencies involved remained tight-lipped Wednesday.
"While we cannot comment on the content of negotiations, the talks with the City of Ferguson to develop a monitored consent decree have been productive," the Department of Justice told BuzzFeed News in an emailed statement. "The department believes that in order to remedy the Justice Department's findings, an agreement needs to be reached without delay."
The agreement would need to be approved by the city council for it to be implemented. If not, the Department of Justice could decide to sue the city in federal court to implement the decree.
However, Ferguson Mayor James Knowles III told the New York Times the two sides were "very close" to an agreement.

Yet the changes for the city could come with a hefty price, and prove to be a sticking point for some city officials.
A letter from the city obtained by the St. Louis Post-Dispatch stated that the expected cost of a federal monitor could cost about $350,000 for the first year, and $225,000 every year afterward.

"Please accept this as the City Council's notice that we have no intention of entering into an agreement until our citizens have had an opportunity to fully read and understand the agreement with plenty of time to provide feedback on any of its provision," the letter to the DOJ stated.
"We want to get it past us, but at the same time, we're not going to agree to anything we don't think is appropriate or we can't afford," Knowles told the Associated Press.