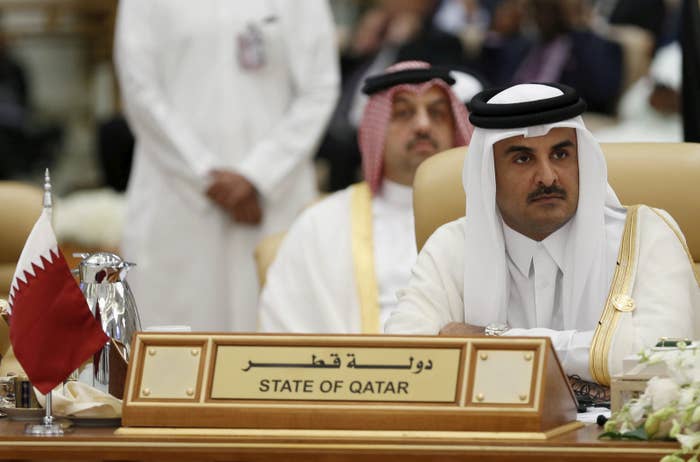 The FBI is helping the government of Qatar investigate what appears to be a hacking of its state news agency, leading to the planting of a fake news story and a growing crisis between Middle East nations, according to multiple reports.
Russian hackers are believed to have been part of the hack of Qatar News Agency, CNN reported Tuesday, raising concerns that the Russian government would continue to be involved in cyber operations to disrupt foreign elections and alliances.
US officials told CNN the move appears to have been aimed at the US and its allies.
CBS News also confirmed the FBI is assisting Qatar in the hacking investigation and Russia is suspected.
The government of Qatar claimed a May 23 report published by Qatar News Agency that quoted the nation's ruler was a result of a hack on the news site. The statements were friendly to Iran and Israel and questioned if President Trump would remain in office.
The site's Twitter account was also hacked and claimed the government was removing its ambassadors from Saudi Arabia, Egypt, Kuwait, Bahrain, and the United Arab Emirates.
The reports have added to the deterioration of relations between Qatar and its neighbors, which have accused Qatar of funding terrorism. Several Middle East countries, including Saudi Arabia and the United Arab Emirates, have since cut economic and political ties with Qatar.
Allegations that Qatar has funded terror groups were reiterated by President Trump on Tuesday morning, who seemed to back the isolation of the country by its neighbors.
In an interview with CNN, Qatar's Foreign Minister Sheikh Mohammed bin Abdulrahman al-Thani said Trump has mentioned news reports claiming Qatar has funded terror groups, which he said were false.
He said the hacking had been confirmed by the FBI.
"We think the entire crisis is being based on false information and it started based on fabricated news being waged and being inserted in our national news agency, which was hacked and proved by the FBI," he said.