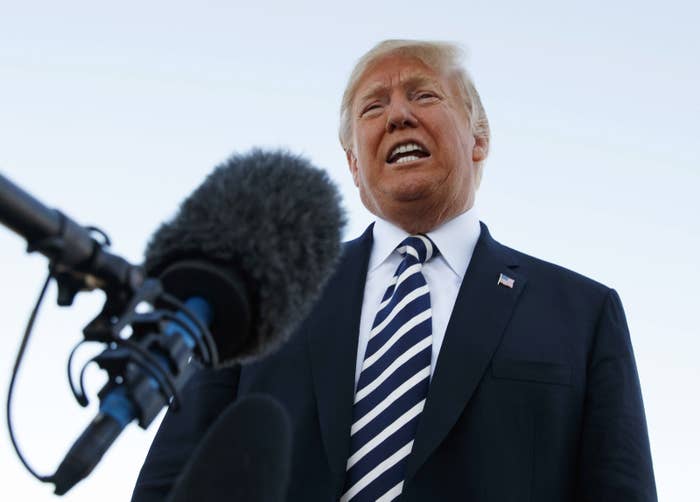 Remember last month when President Donald Trump claimed to have pictures of Robert Mueller and James Comey "hugging and kissing each other"? Because we sure do.
Trump made the unusual claim on Sept. 5 during an interview with the Daily Caller, where he accused Mueller of leading an "illegal investigation" because of supposed conflicts of interests.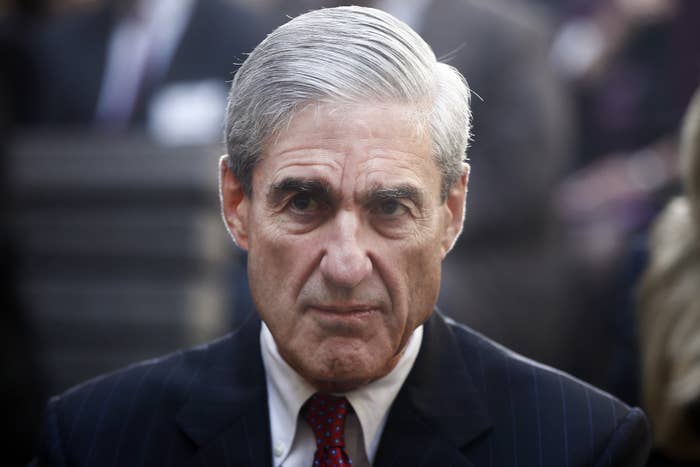 "But I view it as being illegal for many reasons," Trump told the Daily Caller, according to a transcript of the conversation. "Some of which are that, number one, there was no crime and number two everybody was conflicted, including Mueller."
Special counsel Mueller has been looking into whether Trump's campaign colluded with Russians to meddle in the 2016 election, which Trump has repeatedly refuted.
Trump has accused the investigation of being politically motivated, and then offered this reason as to why Mueller's investigation was "illegal":
He's Comey's best friend. And I could give you 100 pictures of him and Comey hugging and kissing each other. You know, he's Comey's best friend.
Just in case you've spent the last two years under a rock, Comey, former director of the FBI, was fired by Trump.

Comey has said he believes Trump is "morally unfit" to be president and said there is evidence of obstruction of justice by the president.
So when Trump claimed there were pictures of Mueller and Comey "hugging and kissing each other," of course we had to check it out.
After BuzzFeed News made a records request for any such pictures with the FBI last month, we finally got an answer Tuesday: The FBI said they had no pictures of Mueller and Comey embracing each other. None.
"Based on the information you provided, we conducted a search of the locations or entities where records responsive to your request would reasonably be found," an FBI official wrote. "We were unable to locate records responsive to your request. Therefore, your request is being administratively closed."
Sad!
The White House did not immediately respond to questions from BuzzFeed News about the president's claims for the 100 pictures.
At least one person was glad to hear the news, though.