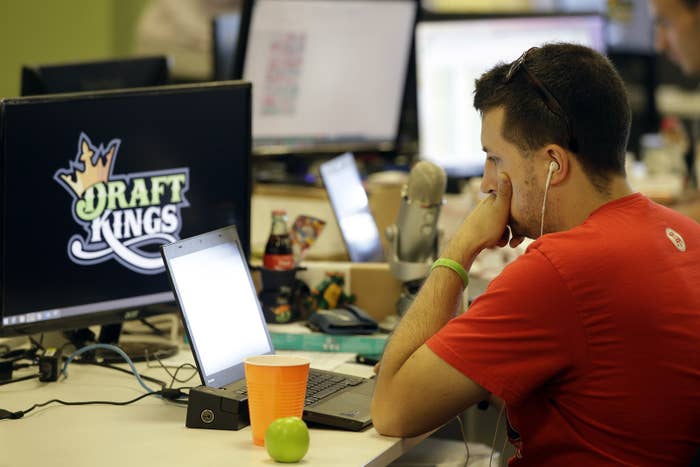 Federal investigators have launched a probe into the practices of so-called daily fantasy sports websites after allegations surfaced that employees had used insider information to win large sums of money.
The FBI and Justice Department are looking to determine whether the business model of sites like DraftKings and FanDuel, Inc. are legal, according to reports in The New York Times and Wall Street Journal.
FBI agents have begun to contact several prominent competitors about the companies. Players told the Times agents have asked whether employees at DraftKings "passed along proprietary information" or "preyed on players in contests."
Officials at the FBI's Boston office did not immediately respond to a BuzzFeed News request for comment.

The Journal reported the Justice Department is also looking into the overall practices of fantasy sports websites, and whether they are legal.
On fantasy sports sites, customers pay an entry fee and draft real-life players into their fantasy teams, which win or lose according to the real performance of the players picked by the customers.

Earlier this week, DraftKings and FanDuel released a statement acknowledging their employees played in each other's sites, sometimes winning large sums of money in the process.
One DraftKings employee who accidentally released sensitive information before a game was played also won $350,000 in the competing FanDuel site.
FanDuel and DraftKings have recently become extremely popular, with commercials airing during televised games.
The federal investigation follows another inquiry by New York Attorney General Eric Schneiderman, whose office contacted FanDuel, Inc. about reports that employees "gained an unfair, financial advantage."
The industry, according to the state's Office of the Attorney General, generated about $2.6 billion in entry fees this year.