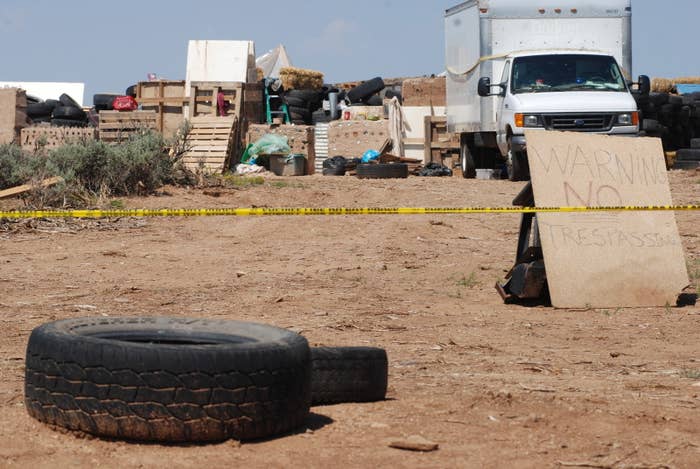 The five adults who faced child abuse accusations only to see charges dropped after they were found living with 11 children in a remote, squalid compound in New Mexico were rearrested on Friday — this time by federal authorities.
The two men and three women were seized by FBI agents on federal firearms and conspiracy charges filed by the US Attorney's office in New Mexico, the latest twist in what has been a tumultuous and complicated investigation.
Taos County sheriff's officials raided the makeshift compound earlier this month in connection to a missing 3-year-old boy from Georgia. Inside, deputies found 11 children between ages 1 and 15 living in dirty makeshift rooms without water or power.
Authorities later found the remains of 3-year-old Abdul-Ghani Wahhaj in the compound. Officials said his father, Siraj Wahhaj, had taken him to a park in Georgia, but never returned.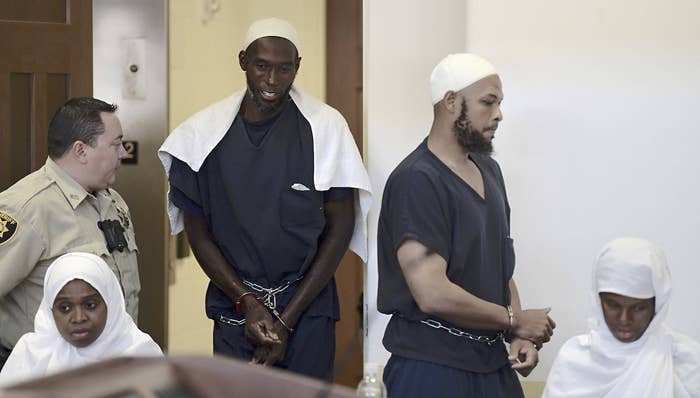 Taos County prosecutors alleged that the 11 children found inside the compound were being trained by the adults to carry out school shootings, an allegation that raised concern and outrage when news spread that the five suspects had been released.

Prosecutors also alleged that the children were told that the 3-year-old would be resurrected as Jesus and tell the group what institutions to attack.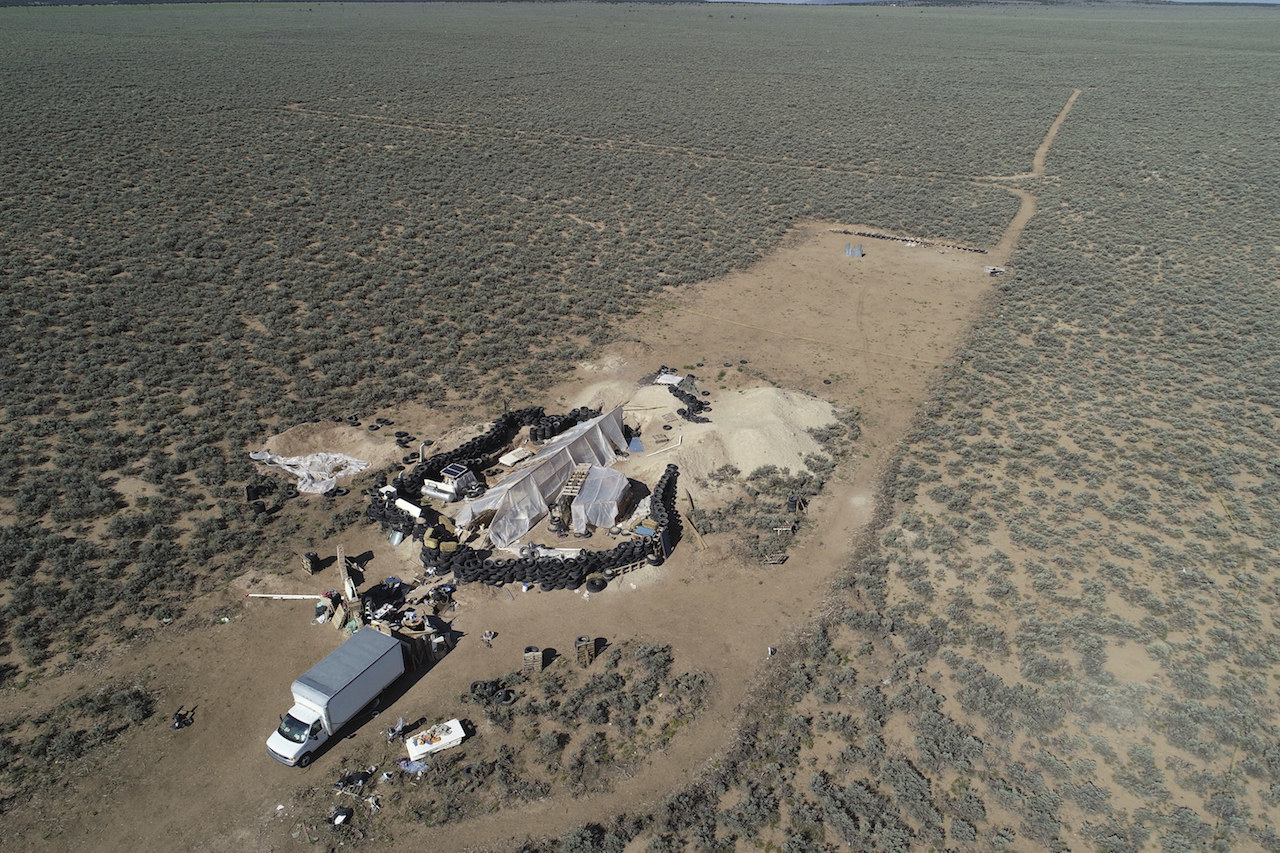 The charges against Wahhaj and four others were dropped by a New Mexico judge on Wednesday after prosecutors had failed to hold a preliminary hearing within 10 days of their arrest, a critical error on the part of prosecutors that allowed all five of the suspects to go free.
Wahhaj and Leveille are still facing two charges that had been recently filed for child abuse resulting in a death. They remained in custody while the three other suspects were released by authorities Wednesday.
On Friday, the US Attorney's Office of New Mexico filed charges against Leveille for being an undocumented immigrant in possession of firearms and ammunition.
The other four have been charged with aiding and abetting, as well as conspiring with Leveille to commit the alleged crime.
Inside the compound, officers seized at least 11 firearms and a large quantity of ammunition.
A state judge, however, ruled that prosecutors had failed to show enough evidence that the group was actually planning an attack and, although concerned, said the five suspects could be released on bond.
That issue became moot when prosecutors failed to hold a preliminary hearing, prompting the child abuse charges to be dropped.
FBI agents took the five suspects into custody without incident, officials said.