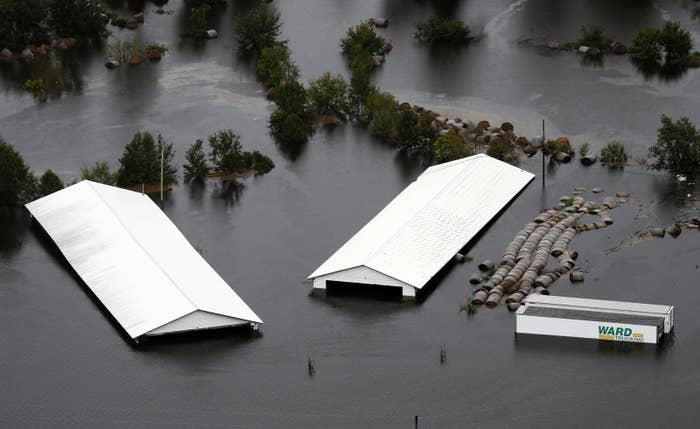 SNOW HILL, North Carolina — Ignacio's plan was to come to the United States, work the sweet potato fields in Greene County for a few months and then head back home to his new wife in San Luis Potosí, Mexico, with a little money in his pocket.

He was able to enter with a temporary work visa earlier this year when a boyhood friend, who has made the trip north under the H-2A program for years, connected him with a labor contractor. Ignacio took out a loan, paid for the trip north, and arrived in North Carolina in early September.
But no one told him about the hurricane.

"Things are fucked here," Ignacio told BuzzFeed News, visibly frustrated as he sat on the porch of a friend's home one afternoon this week, a time when he would typically have been out working in the fields. "I have debts."
There is little work in the mud-soaked fields after torrential rain from Hurricane Florence pounded the state, destroying nearly $1 billion in crops and leaving thousands of migrant laborers like Ignacio out of work.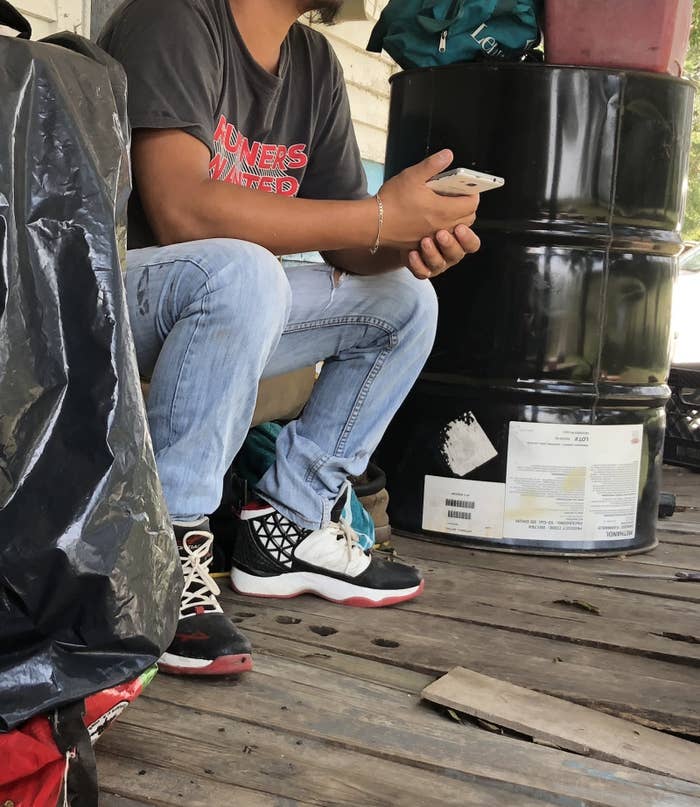 Now Ignacio, who asked to only be identified by his first name out of fear of retribution by his employer, is running out of money, and wondering what to do next.
"It's obvious there won't be enough work," he said.

Florence dealt a destructive blow to people across North Carolina. For thousands of mostly migrant farmworkers, like Ignacio, the storm has been particularly devastating, leaving them without work, without food, and with few options to get help.
Isolated in camps out of sight from any paved road, usually without television and spotty cell service, many workers didn't know the severity of the approaching storm. While local, state, and federal agencies moved in to help those affected by the hurricane, migrant farmworkers and advocates told BuzzFeed News they were left to fend for themselves.
Resources are minimal in North Carolina's migrant camps, where workers live crowded into poorly lit rooms lined with old mattresses, with little connection to life outside. Most workers won't drive, and trips to town to purchase food and basic necessities are usually dependent on their employers.
Several workers told BuzzFeed News they weren't notified about evacuation plans until rain began to pour in the fields. When the hurricane made landfall, workers had to rely on their employers to evacuate them. In the aftermath, most of the services for victims of the storm — like disaster relief food programs and donations — are unavailable to them because they are either ineligible or lack the ability to leave their camps to receive aid.
Without work, many have little money to buy basic necessities in the aftermath of Florence. Living in camps deep in the state's rural areas, agricultural workers have been largely overlooked by government relief efforts, as well as the nonprofit and religious groups that have set up food and clothing drives to help those affected by the disaster.

Although they make up a vital part of the state's agricultural economy, migrant farmworkers have for years eked out a precarious existence in North Carolina. Laws targeting undocumented immigrants have made their way to the legislature, including a bill that would have forced local police to enforce immigration laws, and others targeting those driving without a license.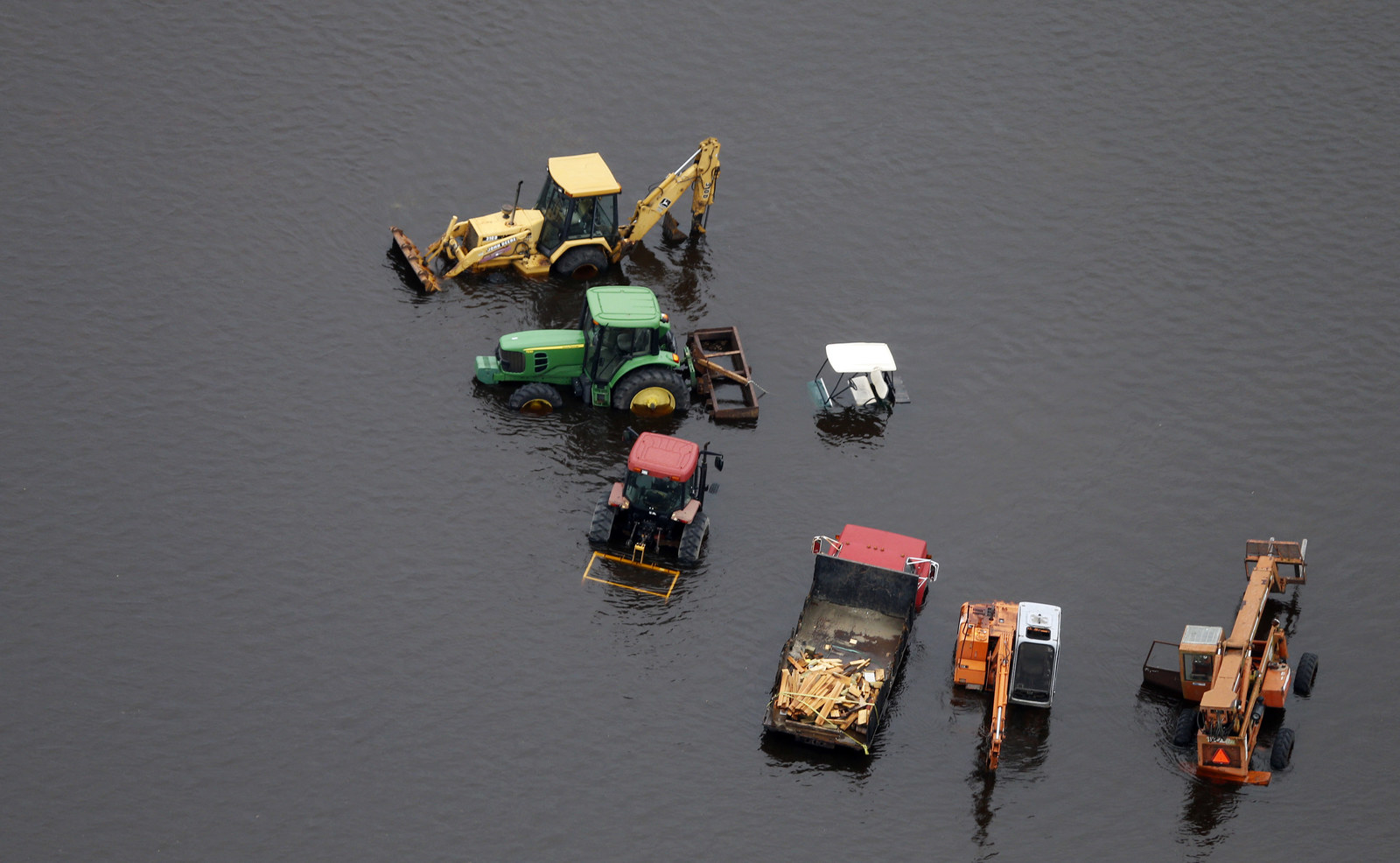 Still, the state's demand for farmworkers has continued to draw workers from Mexico and Central America, with many making the seasonal trip north year after year. Only three other states — Georgia, Florida, and Washington — hire more foreign workers than North Carolina through the H-2A program, a temporary visa that brings immigrants to the US for seasonal farm work.
The program requires workers to be sponsored by an employer, usually a farm owner, or a contractor who provides farms with laborers. That means H-2A visa workers are anchored to their employer regardless of the circumstances, including a hurricane that floods and destroys the harvest the workers were meant to pick.
Nearly two weeks after Hurricane Florence made landfall, flooding in eastern North Carolina has destroyed hundreds of millions of dollars worth of crops, leaving packing plants across the state empty at a time when workers would normally be loading crates full of crops.
And thousands of legal and undocumented farmworkers in the state are now running out of money — and options.
According to the US Department of Labor's Employment and Training Administration, North Carolina had more than 18,000 H-2A visas certified during the first three quarters of the 2018 fiscal year. The North Carolina Growers Association, which provides workers to the state's farms, is the country's top employer of H-2A visa holders with about 10,000 certified positions during the same time period.

In addition, labor and advocacy groups acknowledge many of those working in the fields entered the country illegally, traveling between Florida, Michigan, and other eastern states to chase seasonal work. And though many of them call North Carolina home for nearly half the year, advocates say there are few public or private resources available to this vulnerable, and largely unseen, population.
"There hasn't been a real acknowledgment of the size of the labor force," said Melissa Bailey, outreach director for the Kinston Community Health Center, which services farmworkers in its region. "We're completely empty-handed here."
Despite the size of the state's agricultural workforce, Bailey said there's little in the way of resources to address the needs of farm laborers in the state, especially after Florence.
"We don't have the infrastructure," she said. "For that to exist, you have to know how many farmworkers there are."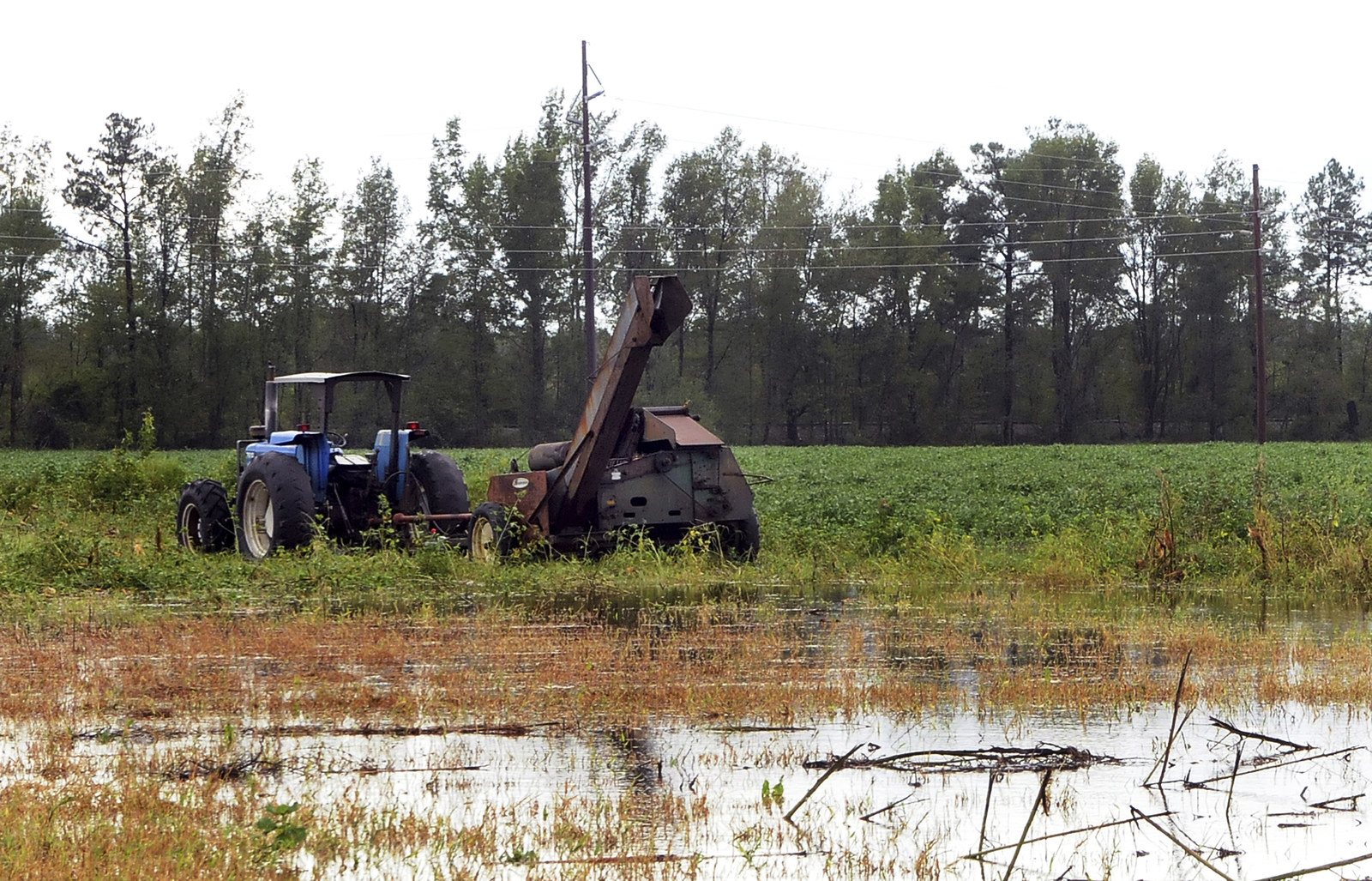 Too often, she said, migrant workers are seen as the responsibility of the farm owners and labor contractors for whom they work, rather than as part of the communities in which they live and work for much of the year.

"The farmer brought them in, so they're seen as part of the farm, like machinery, not like human beings," she said.
Farmworkers have instead come to rely on a loose network of nonprofits and religious groups that collect food and clothing. But while the workers have been largely overlooked in the aftermath of Florence, the impact of the storm on North Carolina's immigrant workforce — and the state's economy — could reverberate through the entire region.
According to the North Carolina Department of Agriculture and Consumer Services, the state is believed to have lost up to $1.1 billion in crops and livestock, more than double the losses the state faced during Hurricane Matthew in 2016. Most of the losses, according to the state agency, have come from row crops like sweet potato and tobacco, which resulted in a loss of roughly $986.6 million.
"These early estimates show just want a devastating and staggering blow this hurricane leveled at our agriculture industry," Agriculture Commissioner Steve Troxler said in a statement.
Those losses translate to lost wages for the thousands of farmworkers in North Carolina, most of them poor immigrants from Mexico, Guatemala, and El Salvador, who rely heavily on the wages from the seasonal work.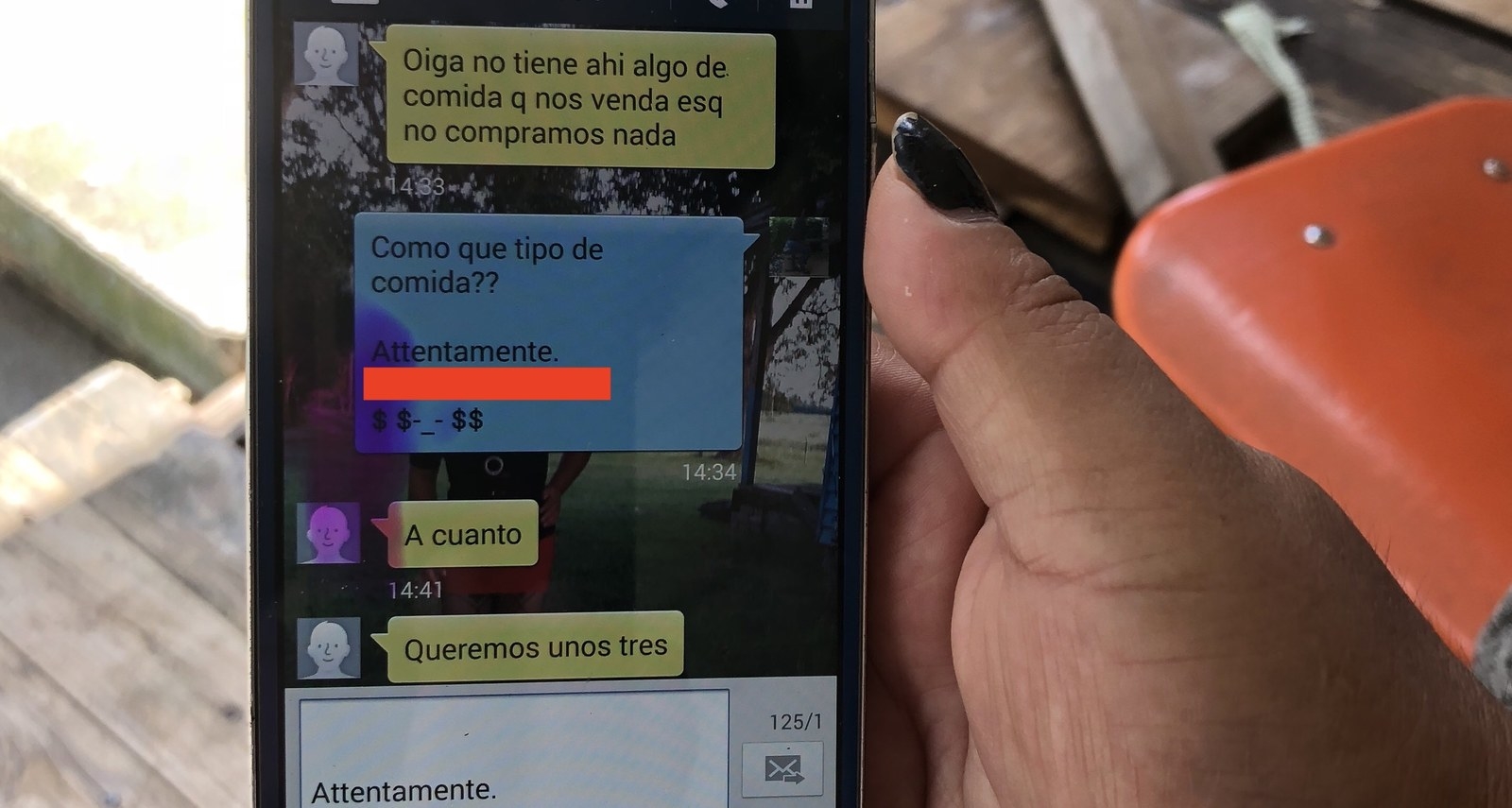 Irene, who like other farmworkers asked BuzzFeed News not to use her real name for fear of retribution from employers and because of her undocumented status, said things got so dire, others were texting her asking if she had any food to spare.

Picking season in Florida won't start for several weeks, she said, but already she's worried the lack of work in North Carolina will push other workers to move to Florida early too, flooding the farms there with workers.
"There's no work there yet, but there's no work here either," she said.
Originally from Chiapas, Irene used to travel to North Carolina with an H-2A visa for seasonal work, but she later stopped participating in the visa program because she wanted work year-round.
Now she travels between North Carolina and Florida, moving according to the seasons, doing the only work she's ever known, picking fields.
A packing plant in Sampson County, usually busy with workers unloading crates full of sweet potato and trucks moving back and forth between the loading dock and the fields, looked completely abandoned this week.
"That's going to be less money at the end," Genaro, a worker living at the camp told BuzzFeed News. "We're pulling up a lot of rotten sweet potato from the ground."

Ignacio and his coworkers are still being paid by the number of buckets they fill. That means they're working longer, picking and sorting the good potatoes from the rotten ones, but making less money.
Since Florence made landfall on Sept. 14, Ignacio said he's worked just three days. With only enough money to feed himself for a week and a loan in need of repayment, he could also lose the small plot of land in Mexico where he was planning to build a home with his wife.
When his temporary visa expires in November, Ignacio plans to stay in the US as an undocumented immigrant to look for work along the East Coast in order to pay off his debts and make up for lost wages.

He's heard some local groups have donated food to worker camps in his area, but he hasn't seen it yet.
"Nobody is worried about us," he said.