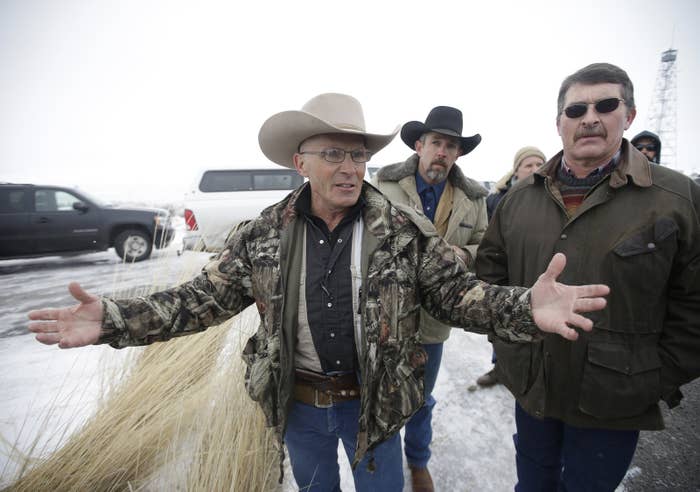 The widow of an Arizona rancher shot and killed at the end of a month-long standoff between federal authorities and militia members in Oregon plans to sue FBI agents and state police over the deadly shooting, her attorney told BuzzFeed News.
Robert "LaVoy" Finicum, one of the apparent leaders of a heavily-armed group that took over the Malheur National Wildlife Refuge in January in protest over rancher land rights, was killed by Oregon State Police as they tried to take him and other leaders of the occupation into custody.
Finicum fled from state police and the FBI in a truck when officers tried to pull him over on the side of a winding road, swerving to avoid a road block and crashing into a snow embankment. As Finicum exited the vehicle he was shot by state police.
Officials said the Arizona rancher, an outspoken critic of federal control of Western lands, reached toward his pocket several times where he was carrying a firearm.
But an attorney hired by the rancher's widow, Jeanette, alleges law enforcement was "motivated by political reasons" and "escalated the otherwise peaceful demonstration by pursuing Finicum."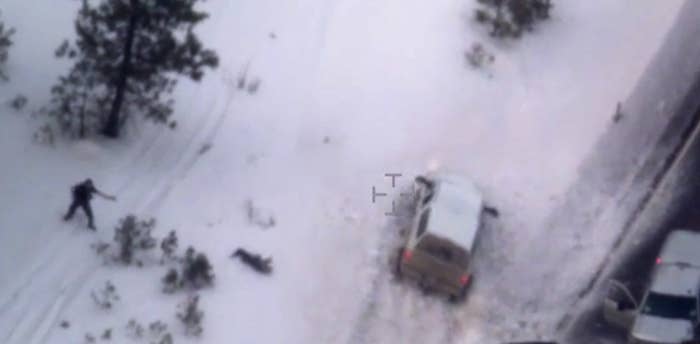 The California-based attorney, Brian Claypool, told BuzzFeed News in a statement Friday he expects to file a civil rights lawsuit against the two agencies sometime in mid-September.
Claypool also alleges two FBI agents lied during the investigation into Finicum's shooting.
"There is now physical evidence (shell casings) that proves that two FBI agents lied during the law enforcement investigation by stating they did not fire the first shots at Finicum's vehicle," he said.
The two agents are being investigated by the Department of Justice.
Claypool is also representing Ryan Bundy, another leader of the standoff who is currently in custody and facing federal charges related to the wildlife refuge takeover.
Bundy was shot in the arm during the same car stop when Finicum was killed.
The Oregon State Police officers who shot Finicum and the two FBI agents under investigation by the Department of Justice have not been identified by authorities, but Claypool said all four them and their agencies are expected to be named as defendants in the suit.
Claypool said he also plans to file a civil rights lawsuit on behalf of Bundy, alleging he has been unjustly placed in solitary confinement while in custody, and that he was "roughed up" by guards.
Twenty-six people who took part in the standoff have been charged in federal court. Eleven of them have agreed to plea deals with prosecutors and have pleaded guilty.