Family Of Crew Member On Doomed El Faro Cargo Ship Files $100 Million Lawsuit
The lawsuit claims the company and the captain of the ship were negligent in setting out to sea despite an approaching hurricane.
The family of a crew member who was lost at sea while on the ill-fated El Faro cargo ship has filed a $100-million lawsuit, claiming the company and the vessel's captain were negligent in setting sail despite an approaching hurricane.
The 735-foot ship lost emergency contact Oct. 1 after losing propulsion as Hurricane Joaquin approached. Despite an exhaustive search, the crew of 33 sailors, including 28 Americans, were declared lost at sea. The ship has yet to be found.
The suit, filed in Florida Wednesday by the family of Lonnie Jordan, alleges El Faro was in an "unseaworthy condition," and that company officials were negligent in allowing the ship to head out to sea despite the approaching hurricane.
"We're here to send a message to those in the corporate world that place more emphasis on making profits than saving lives," Willie E. Gary, an attorney representing the family of Lonnie Jordan, said at a news conference announcing the lawsuit.
Jordan, a resident of Jacksonville, Florida, attended seaman's school in Baltimore and worked as a cook on El Faro.

TOTE Services, Inc., TOTE Maritime Puerto Rico, and Michael Davidson, the ship's captain, are all listed as the plaintiffs.

The suit alleges the company "was warned prior to leaving port" in Jacksonville for San Juan, Puerto Rico, and that the captain "negligently navigated the El Faro out to sea despite warnings of impending hurricane winds."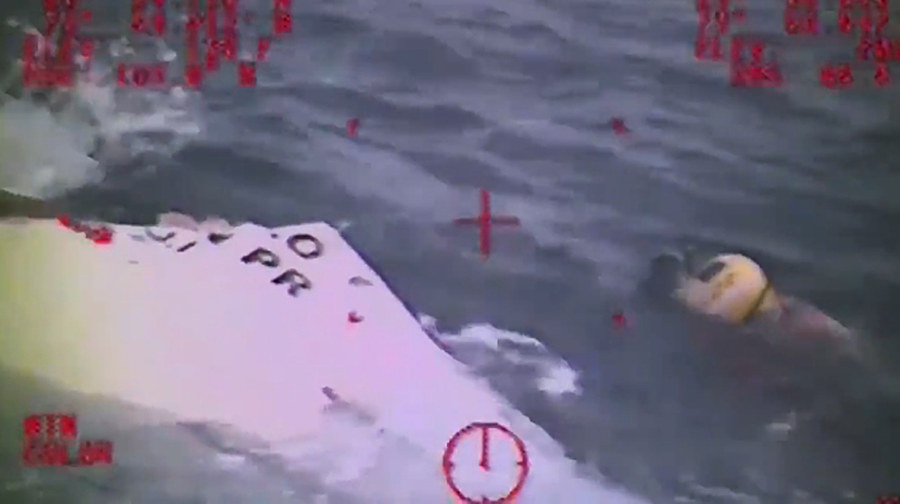 The National Transportation Safety Board continues to investigate the sinking, but Gary said he and Jordan's family wanted to conduct their own inquiry as well.
"You know, it's not that we don't trust other investigations," he said. "We're not going to sit and wait for others to tell us what happened."
Gary currently represents only Jordan's family, but he told reporters he was also working alongside the relatives of other crew members.
Last week, TOTE created a relief fund to support the relatives of the ship's crew. The account, which is still receiving donations, is being managed by the Seaman's Church Institute.
The company also pledged to create an education fund for the children of the crew.
BuzzFeed News could not immediately reach TOTE for comment Wednesday.