Exec To Lower Cost Of Lifesaving Drug After Spiking Price By More Than 4,000%
After raising the price of Daraprim to $750 a tablet overnight, the company's founder on Tuesday told ABC News that he will make it more affordable.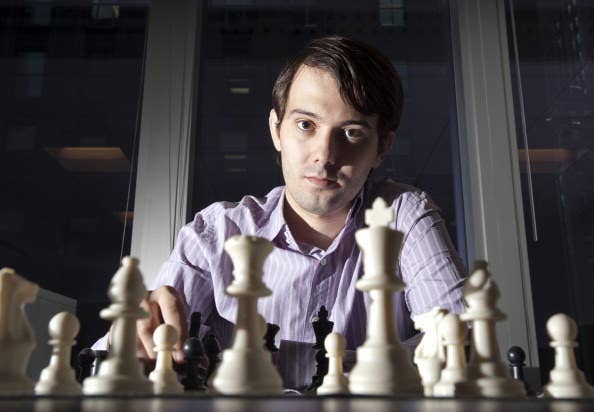 At first defiant over the decision to spike the cost of a lifesaving drug by more than 4,000% to $750 a pill, the founder of a pharmaceutical company told ABC News on Tuesday that he will lower the cost to make it "more affordable."
Martin Shkreli, the founder of Turing Pharmaceutical, sparked national outrage after his company bought the rights to Daraprim — a lifesaving drug used to treat a potentially life-threatening parasite infection in babies, and for patients with compromised immune systems.
The New York Times reported that the pill went from $13.50 to $750 overnight. Shkreli, however, maintains that the pill was priced at $18.
Amid the ensuing public outcry, Shkreli defended the price hike. At one point, he responded to critics by posting a video of Eminem's "The Way I Am."
But the 32-year-old hedge fund manager backtracked Tuesday, telling ABC News that his company would lower the price of the drug, though he declined to say by how much.
"We've agreed to lower the price of Daraprim to a point that is more affordable and is able to allow the company to make a profit, but a very small profit," he said.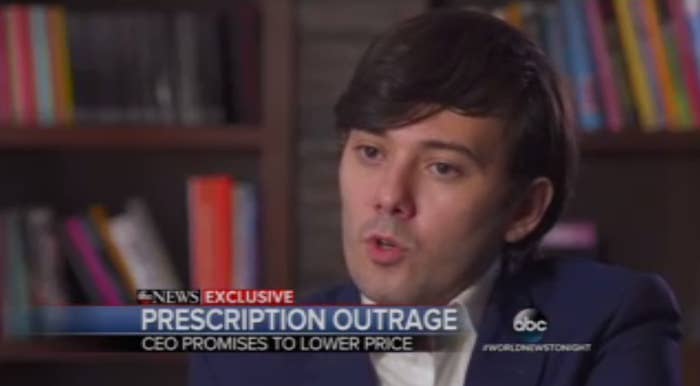 Turing Pharmaceutical paid $55 million for the drug.

Weeks later, on Sept. 8, the Infectious Diseases Society of America reached out to Turing Pharmaceuticals, telling company executives there was "no justification for an increase of this magnitude for a medication approved by the U.S. Food and Drug Administration in 1953."
Under the new pricing, a year's treatment with the drug would cost between $300,000 to $600,000, the IDSA said. The increase was already making the pill more difficult to obtain in some hospitals and pharmacies.
Shkreli was first asked about the steep price hike by FierceBiotech editor John Carroll.

In a now-deleted tweet, Shkreli first answered by calling Carroll a moron, then responded again by explaining it was a "great business decision."
Daraprim is used to treat parasitic infections known as toxoplasmosis. With some patients expected to face thousands of dollars in treatment costs, the exchange sparked outrage as Shkreli continued to defend his position.
Shkreli spoke to Bloomberg after the Twitter exchange and said the sudden cost increase was "necessary to make a profit." The company can then invest in research to develop new versions, he added.
He also told the Washington Post that the drug — priced at $1 a pill before being purchased by Turing Pharmaceutical — "was practically being given away, so people are sort of fooled by the math."
Shrkeil made his Twitter profile private shortly after the ABC interview aired.