The 15-story fuel tank that is to be attached to Space Shuttle Endeavour wound its way — very slowly — through the crowded streets of Los Angeles, drawing fans and curious onlookers to marvel at the massive tank of space history.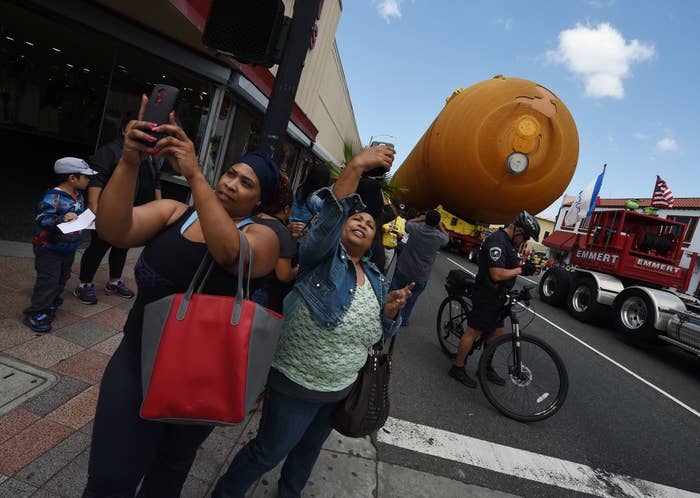 The route is only 16 miles from Marina del Rey to its destination at the California Science Center, but moving the tank, named ET-94, was a work of engineering itself.
The tank's trip was expected to take up to 18 hours as it was carefully transported.
I mean, this thing is seriously huge.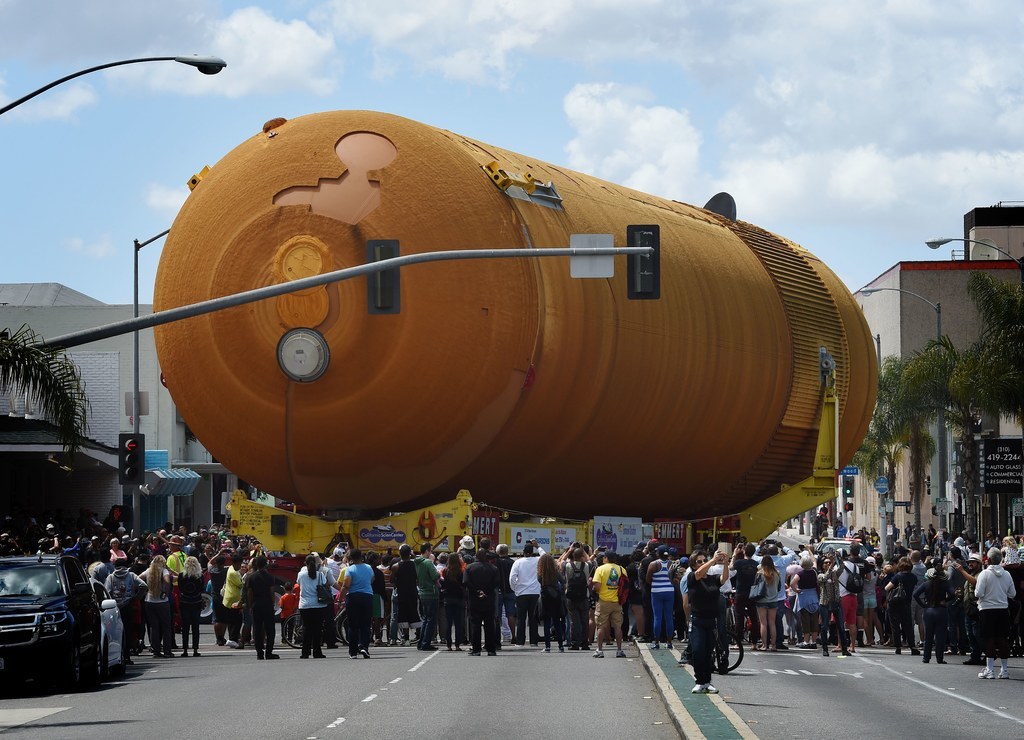 Just look at this 66,000-pound fuel tank try to turn.
The trip started early Saturday morning from Marina del Rey, but ET-94 was originally transported by ship from New Orleans, through the Panama Canal, to the West Coast.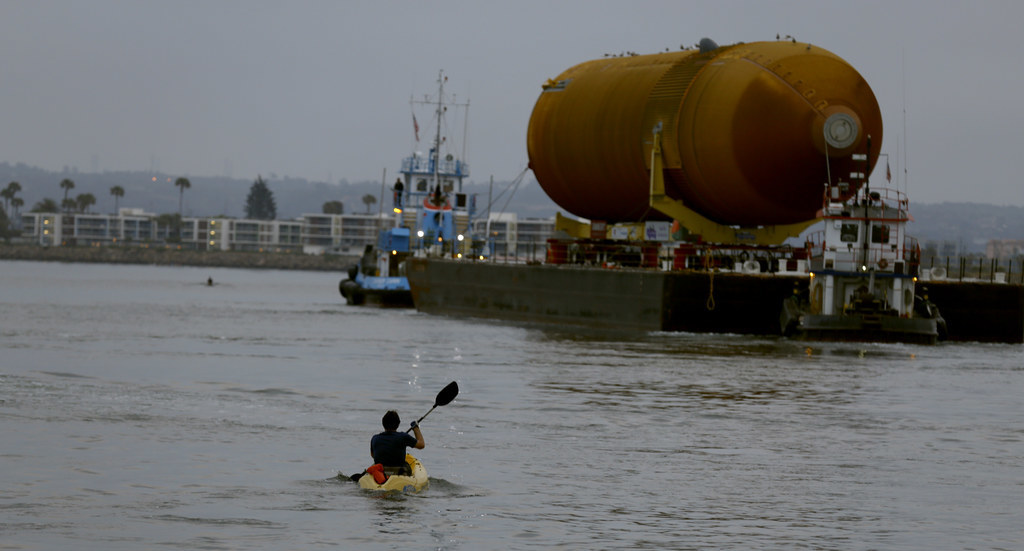 That meant that Angelenos got a chance to marvel as it crawled through city streets, and they came decked out in their space-wear best.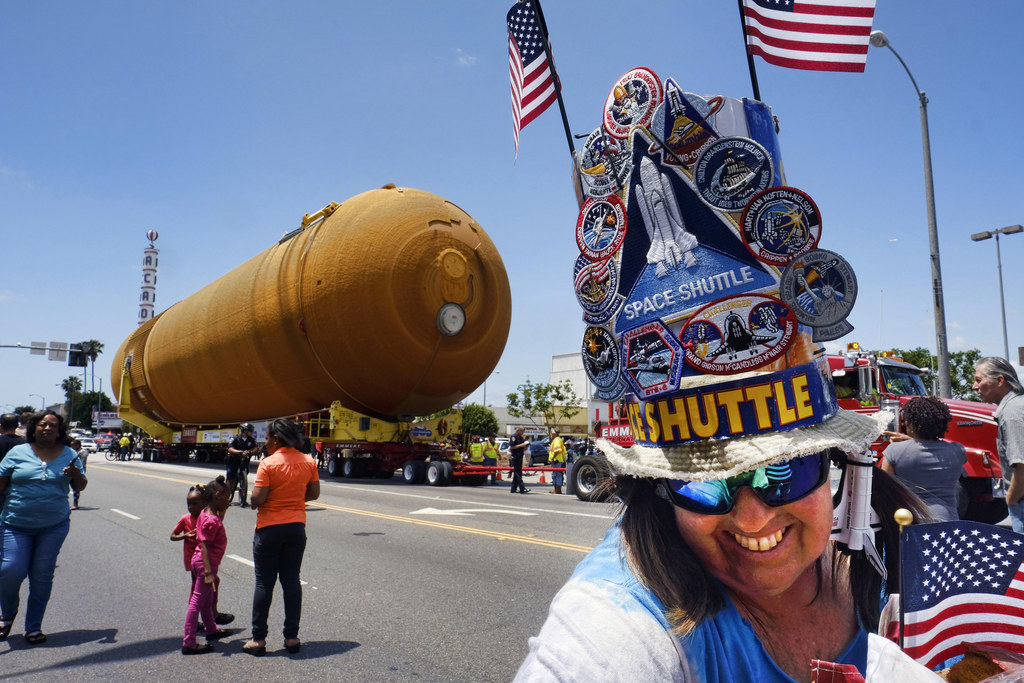 Stellar.
These guys were human traffic cones for the trip.
There were even astronauts like Sandy Magnus for what seemed more like a parade than transport mission.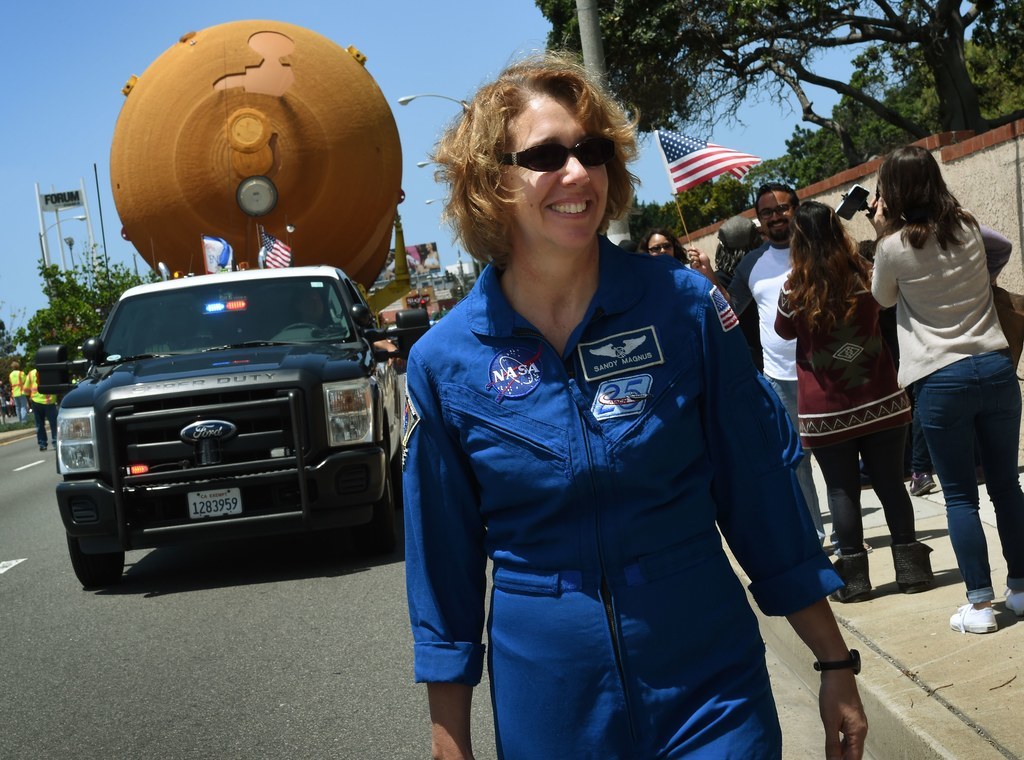 And you had to snap a selfie with ET-94, obviously.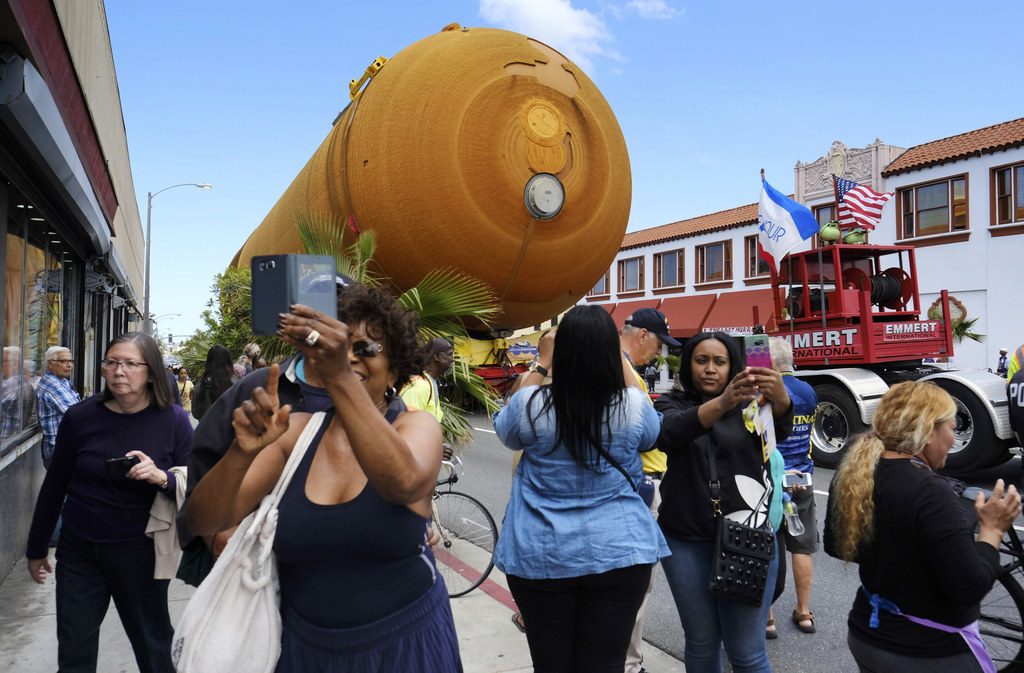 Fuel tanks are the only major non-reusable part of a space shuttle, but ET-94 was never used. It was the last remaining fuel tank.
It's not every day that spaceship equipment joins the Los Angeles commute.