Elizabeth Smart Says One Of Her Kidnappers, Who Is Being Released Next Week, Is Still A Threat
"She did appalling things while I was in captivity. I know the depth of her depravity, and I think the community should be educated on it."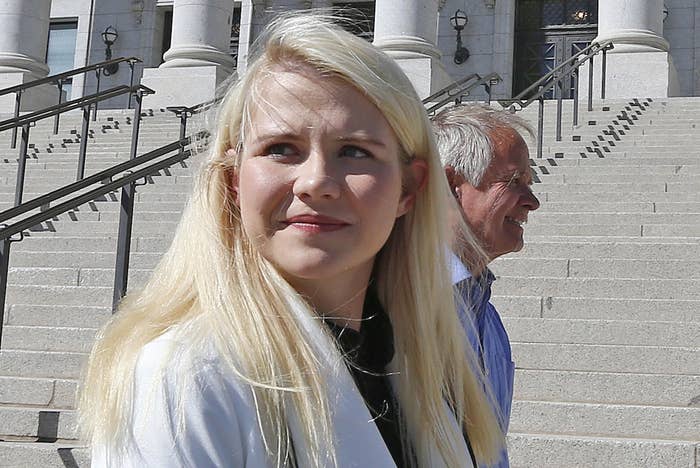 Elizabeth Smart, who was kidnapped at the age of 14 and held captive for nine months, said Thursday she was shocked and worried about the early and unexpected release of one of her captors, who she said remained a danger to the community.
"I do believe she is a threat," Smart told reporters in Salt Lake City. "She is a woman who had six children and yet co-conspired to kidnap a 14-year-old girl and not only sit next to her while being raped, but encourage her husband to continue to rape me."
Smart was abducted from her bedroom in 2002 by Brian David Mitchell, a street preacher who took her at knifepoint and held her hostage for nine months.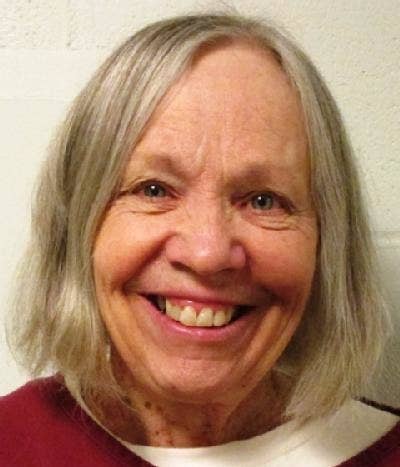 The case captured national headlines and sparked widespread fears across Utah after the young teen was taken from her own home.
His wife, Wanda Barzee, is expected to be released next week after the Utah Board of Pardons and Parole announced it had not taken into account time that she had served in federal prison.
"She did appalling things while I was in captivity," Smart said. "I know the depth of her depravity, and I think the community should be educated on it."
The board had, in an earlier hearing, set a release date of 2024 but later announced she would instead be released early.
"Yes, it was a very big shock," Smart told reporters. "I would urge the powers that be and anyone who works under them to strongly reconsider this decision."
Now 30 years old, Smart has become a public speaker and victims' rights activist.
She said that, as far as she knew, there was no legal recourse to challenge Barzee's release, but urged her family to consider having her civilly committed.
Barzee is currently 72 years old, but Smart said she believes she is still a threat.
During her last parole hearing, the Associated Press reported Barzee had decided not to attend and refused to take a psychological exam.
"Wanda Barzee saw me as her slave," Smart said. "She called me her handmaiden and she never hesitated to let her displeasure with me be known."
With no opportunity to challenge Barzee's release, Smart said she is taking personal means to protect herself and her family instead.
Asked if she believed she could forgive Barzee for her role in her kidnapping, Smart said that she already had.
She was then asked what she would say to Barzee if given the chance.
"I don't think forgiveness means allowing her back in my life," she said. "I also made the decision that I never wanted to see her again. I never wanted to think about her again, and I never most certainly wanted to talk to her ever again."