Deputies Charged In Beating Of California Man On Live TV
Three sheriff's deputies were charged in the beating of a Southern California man that was broadcast live by a news helicopter.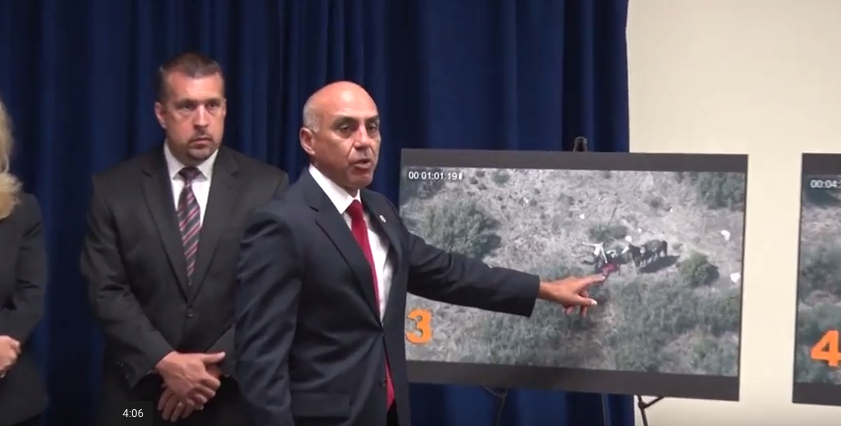 Three California deputies who were recorded beating a man at the end of a pursuit after he surrendered have been charged with assault, prosecutors announced Tuesday.
The deputies actions "crossed the line" as they were trying to apprehend Francis Pusok who had fled from them on a stolen horse, San Bernardino County District Attorney Mike Ramos said Tuesday.

About a dozen San Bernardino County sheriff's deputies were seen swarming around Pusok at the end of a pursuit on April 9.
Ten of them were placed on administrative leave as a result of the beating, which was televised live by NBC 4 News. Pusok received a $650,000 settlement from the sheriff's department about two weeks after the incident.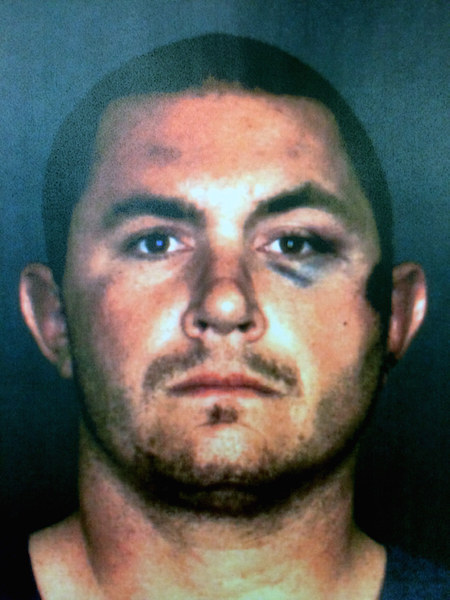 On Tuesday, Ramos filed charges of assault by a public officer against three of the deputies involved in the incident, including Nicholas Downey, Michael Phelps, and Charles Foster.
An FBI investigation into the incident, including whether Pusok's civil rights were violated, remains ongoing.
Prior to the violence, Pusok had fled from deputies at his Apple Valley home, abandoned his car, then stole a horse.
Deputies continued to pursue Pusok on foot and in a helicopter in rough terrain until he was thrown from the horse.
Pusok was then seen spreading his limbs on the ground when an armed deputy ran toward him and kicked him in the head. A second deputy appeared to kick him in the groin from from behind while as many as 13 deputies surrounded him.
Ramos said investigators broke down the video by the news station "frame by frame" for the investigation.

Pusok later told NBC News he was handcuffed during 99% of the incident.
"I believe the deputies that were filed today crossed the line under the color of authority," Ramos said. "But their actions should not tarnish the actions of the badge of those who serve every day."
Ramos said his office decided not to file charges against seven other deputies involved in the altercation because of evidence reviewed during the investigation, including "belt recordings."
As the deputies neared Pusok and listened to live updates from deputies who were apprehending him, they "were hearing things on the belt recording that weren't happening," Ramos added.
Ramos would not specify what the deputies heard, but said they neared the confrontation under a wrong assumption of what was actually happening on the ground because of those recordings.
Ramos would not comment when asked if the deputies intentionally gave inaccurate accounts of what was occurring on the ground, but said the audio recordings of the incident did not illustrate what was captured by the video recording.
San Bernardino County Sheriff John McMahon said the 10 deputies, including the three who have been charged, remain on paid administrative leave.