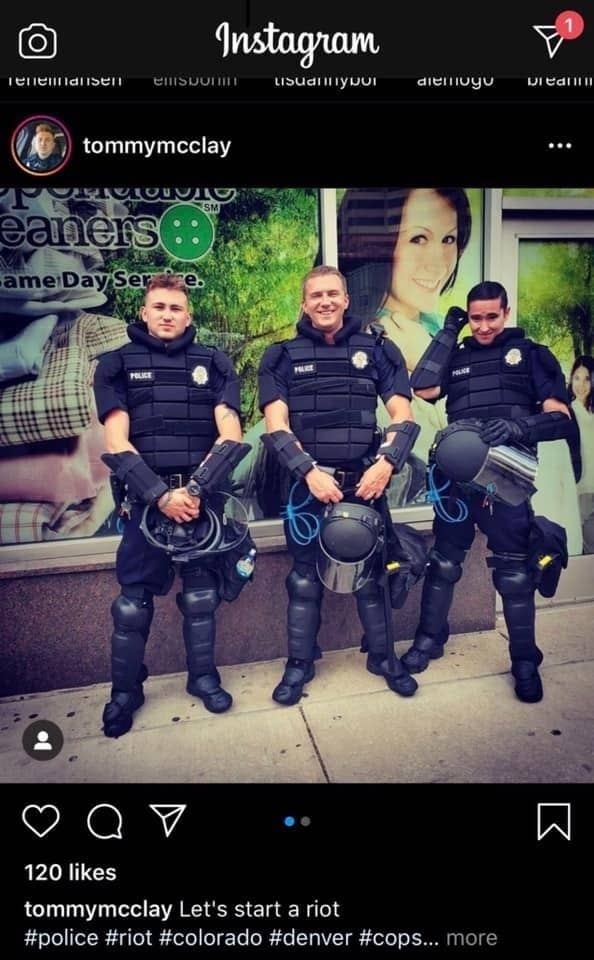 A Denver police officer who posted a picture of himself and two colleagues in full riot gear with the caption "Let's start a riot" has been fired, officials said.
Denver Police Chief Paul Pazen ordered an internal investigation Monday after reports of the Instagram post by Officer Thomas McClay surfaced.
The post was made as police have clashed with protesters in Denver, firing tear gas and pepper balls at crowds that have been protesting the killing of unarmed black people and the lack of consequences for the officers' violence.
Protests and civil unrest have sparked in cities across the country over the last week since the police killings of George Floyd in Minneapolis and Breonna Taylor in Louisville.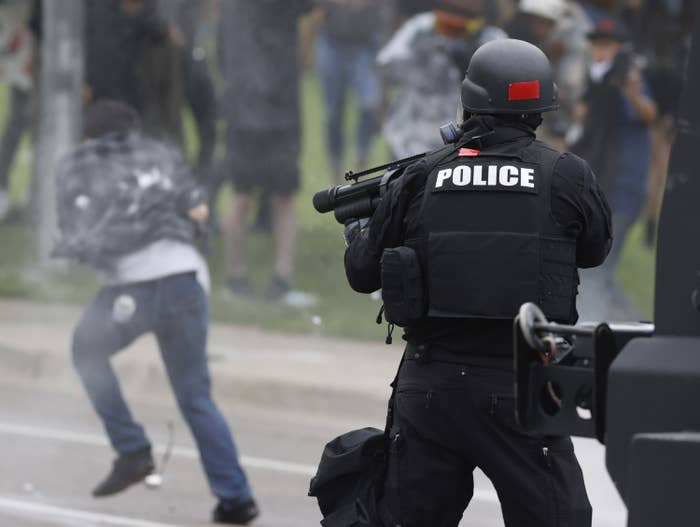 On Tuesday, police announced McClay had been terminated from his position after the Internal Affairs unit determined he had violated the department's social media policy.
A spokesperson for the department did not respond to BuzzFeed News inquiries on whether there were any other disciplinary investigations taking place regarding the other two officers in the photo, who have not been publicly named.
McClay was a new member of the Denver Police Department. According to a Facebook post from the department welcoming its new recruits, McClay joined its ranks after graduating from the academy in October.
The decision to fire the officer comes as police departments across the country have grappled with how to respond to outrage over Floyd's killing in Minnesota, as well as criticism over how police have responded to mass protests that have overtaken major cities nationwide.

Multiple police chiefs have publicly condemned the actions of the Minneapolis officers behind Floyd killings, but protesters have witnessed police officers responding with riot gear, tear gas, rubber bullets, military vehicles, and, at times, violence toward peaceful protesters.
In Denver, the police chief was seen walking along with protesters after a leader of the demonstrators asked him to join.
Currently, there is a 9 p.m. curfew in Denver in response to violence that has erupted in the city.