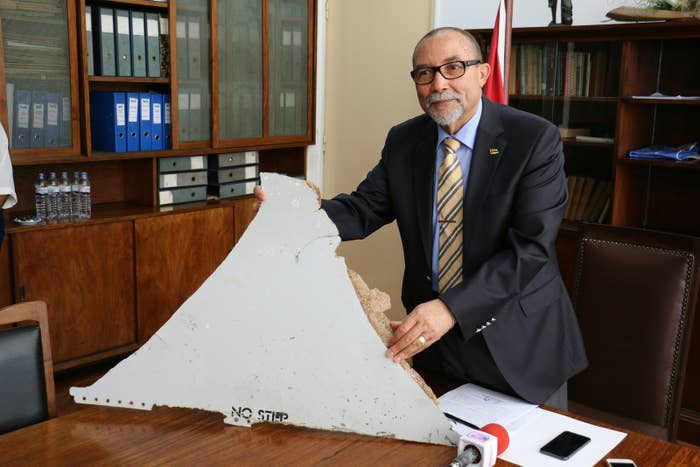 Two pieces of debris that washed ashore in Mozambique earlier this month are "highly likely" to have come from MH370, the Malaysian Airlines passenger jet that disappeared in 2014.
The debris was determined to have been consistent with panels from the missing Boeing 777 after it was examined by investigators, the Australian government announced Wednesday.
The debris was believed to have been from a section of the right-hand horizontal stabilizer, part of the small wings located on plane's tail.
"The analysis has concluded the debris is almost certainly from MH370," Darren Chester, minister for infrastructure and transport said in a statement.
When the debris was found on the shores of Mozambique, Australian officials said there was a good chance the debris came from MH370 because it was consistent with drift modeling commissioned by the Australian Transport Bureau.
Officials believe the jet went off course and crashed in the southern Indian Ocean, off the western coast of Australia.
The plane was headed to Beijing from Kuala Lumpur with 239 people on board.
Chester said the search for the rest of the plane will continue, and that 25,000 square kilometers have yet to be searched.
"We are focused on completing this task and remain hopeful the aircraft will be found," he said.