Curt Schilling is a retired baseball great who racked up more than 3,100 strikeouts on the mound and nabbed 216 wins as a starting pitcher.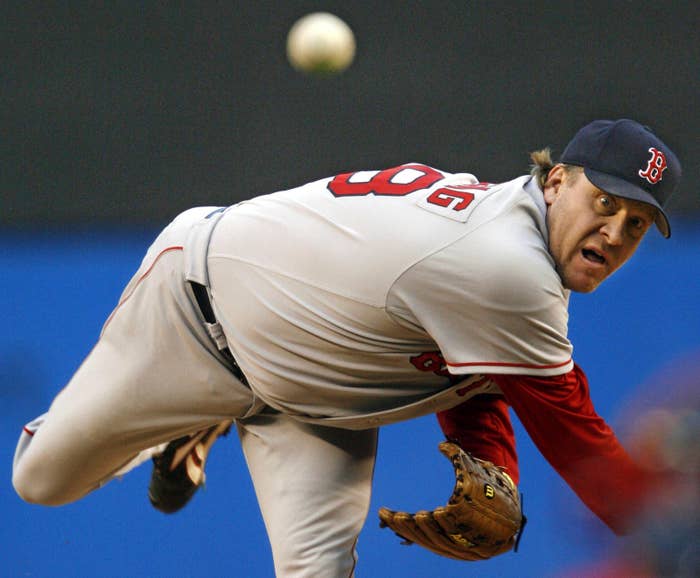 But today, the former Red Sox player is better known as an outspoken conservative pundit, sparring with liberals on Twitter and contributing to Breitbart News. On Sunday, he set his sights on former Missouri Secretary of State Jason Kander, saying the Democrat was "a piece of garbage."
But Kander came back with the 🔥 🔥.
Schilling might have had an impressive record as a pitcher, but he's failed to make it onto the Baseball Hall of Fame for four consecutive years.
Not only has he made controversial comments about politics — such as asking a CNN host how Jews could support Democrats, or mocking transgender people on Facebook — but he's been critical of sports writers as well, who vote on who is ultimately admitted to the Hall of Fame.
That, several writers believe, has made the number of votes he's received drop nearly every year.
And, as Kander pointed out, one of the Hall of Fame's requirements is that players display "integrity, sportsmanship, character, and contributions to the team(s) on which the player played."
Kander went right where it hurt.
Twitter loved it.