Bill Cosby Details Sexual Liaisons With Women In Deposition
In a 10-year-old deposition, the actor detailed how he seduced several much-younger women, including offering drugs he said were not given surreptitiously.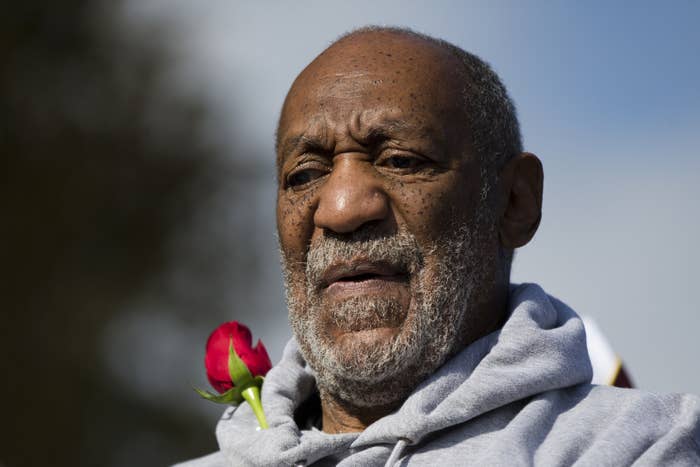 Bill Cosby admitted to using his fame, money, and mentorship — and once feigning interest in a father's cancer — to seduce young women and then hide it all from his wife, according to a 10-year-old deposition uncovered by the New York Times.
Cosby also acknowledged giving the women he was interested in drugs, including quaaludes and Benadryl, though he denied giving the drugs surreptitiously.
Bill Cosby has been accused of drugging and sexually assaulting multiple women over the course of several decades. In total, more than two dozen women have come forward alleging they were raped by the famous entertainer. The allegations have intensified in recent months as more women have come forward with sexual assault allegations.
Cosby has not been charged in any of the cases.
The deposition — taken at a Philadelphia hotel 10 years ago in connection to a lawsuit filed by a woman accusing him of drugging and molesting her — includes comments from Cosby in which he describes his sexual encounters with women, and explains how he would systematically go about trying to seduce them.
"I think I'm a pretty decent reader of people and their emotions in these romantic sexual things," Cosby said in the deposition.
The lawsuit was settled back in 2006 but details remained unknown because of a confidentiality agreement.
The Associated Press had been fighting in court to make the deposition public for years, arguing in part that, "the stark contrast between Bill Cosby, the public moralist and Bill Cosby, the subject of serious allegations concerning improper (and perhaps criminal) conduct, is a matter as to which the AP -- and by extension the public -- has a significant interest."
Attorneys for the plaintiff had asked for the confidentiality agreement to be lifted, but the New York Times found that the 1,000-page deposition transcript was already public in a court reporting service.
In it, Cosby detailed his liaison with a 19-year-old aspiring model, and ending the relationship to pursue another. "Moving on," Cosby explained.
In the case of Andrea Constand, whose lawsuit led to the deposition, Cosby said he pursued a relationship by taking her to his house and adopting a role as her mentor.
During one meeting, Cosby described having a "sexual moment" with her, but explained he tried to not have sex with women because it "is something that I feel the woman will succumb to more of a romance and more of a feeling, not love, but it's deeper than a playful situation," according to the Times.
Cosby admits to giving Constand Benadryl before the two had sexual contact, but her attorneys believe she took something else.
The comic said he gave her one and-a-half tablets of the over-the-counter drug, but did admit that he had access to, and used and shared, quaaludes, "the same as a person would say have a drink."
"Quaaludes happen to be the drug that kids, young people were using to party with and there were times when I wanted to have them just in case," he said.
In excerpts published by the Times, Cosby also explained how he would keep his wife from learning about his encounters with other women, including paying for their expenses from his personal account.
"My wife would not know it was because Andrea and I had had sex and that Andrea was now very, very upset and that she decided that she would like to go to school, or whatever it is," Cosby said.
If his wife asked about him giving money, Cosby explained:
"I would say to her that there is a person I would like to help."
Lawyers who represented the women mentioned in the deposition did not immediately respond to BuzzFeed News' request for comment.