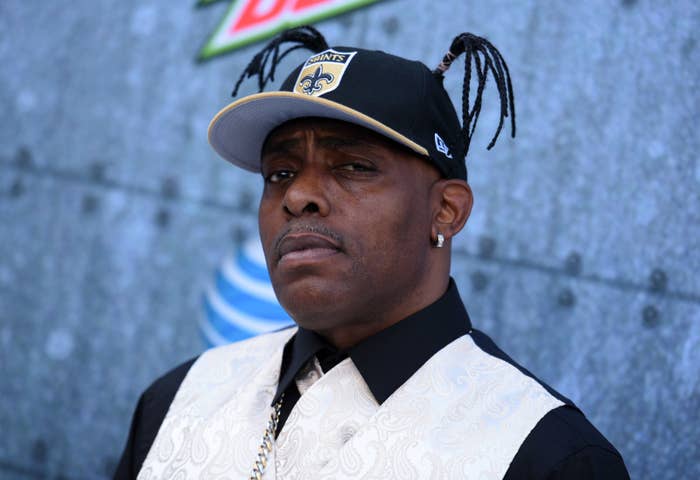 Rapper Coolio was arrested at Los Angeles International Airport Saturday after a bag belonging to him was found with a loaded, stolen gun inside, airport police officials said.
The bag was grabbed at Terminal 3 of the airport, where a 39-year-old man had placed it on the X-ray screening of the airport's security checkpoint, according to a Los Angeles Airport Police statement.
The bag appeared to have some items that belonged to the rapper, whose real name is Artis Leon Ivey Jr.
Coolio, 53, had already boarded the airplane, but police said he was questioned and said he owned the bag.
The rapper was arrested on suspicion of possession of a stolen loaded firearm by a felon, Los Angeles Airport Police officials said. His 39-year-old companion was arrested on the same charge, police said.
Coolio is best known for his 1995 hit "Gangsta's Paradise," for which he won a Grammy.
Arrest records show he was booked Saturday in lieu of $37,308 bail.