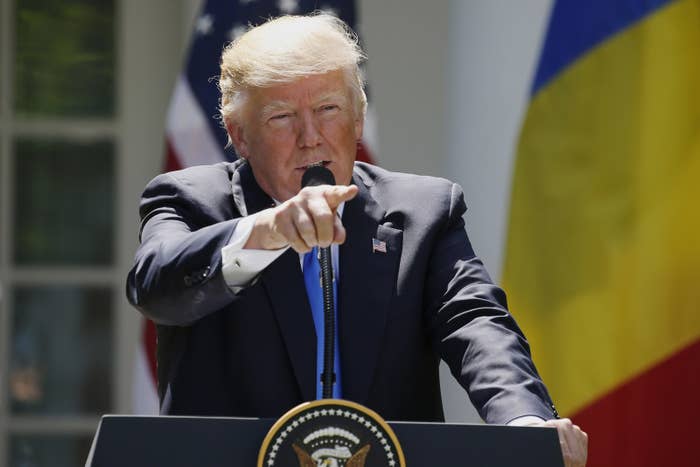 Congress is demanding to put an end to the question the White House has been ducking for a month now: Did President Trump record conversations with former FBI Director James Comey?
If recordings exist, the committee, one of several looking into Russian meddling in the 2016 presidential election, wants copies turned over in two weeks, according to a statement released Friday.

After four weeks of the president and White House staff shirking and ducking the question from reporters, the House Intelligence Committee on Friday asked White House counsel Don McGahn to put the issue to rest and answer whether or not Trump recorded his conversations with Comey.

The recordings, which Trump first hinted about in a tweet on May 12, have become a central piece in the ongoing investigation since the president disputed Comey's account of their exchanges.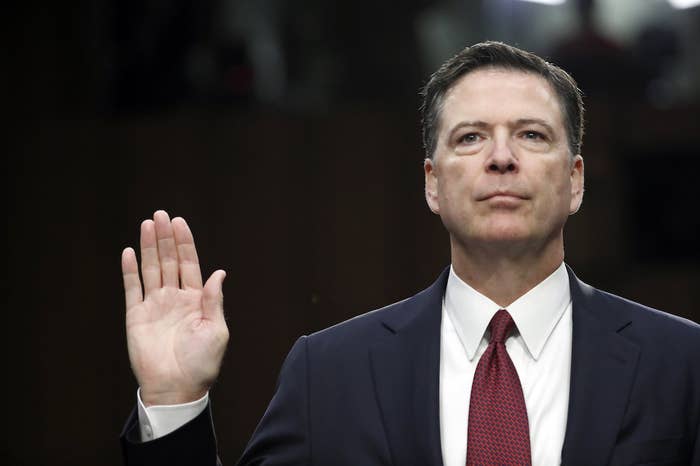 On Thursday, Comey told the Senate Intelligence Committee the president asked him to "let go" of the FBI's investigation into former national security adviser Michael Flynn and to "lift the cloud" of the ongoing Russia probe.
Comey also said under oath that the president asked for the FBI director's loyalty in private meetings, an effort that Comey understood to be an attempt to make him indebted to Trump despite the need for the FBI to remain independent of the White House.
The president has disputed Comey's testimony and, when news reports first surfaced of the exchanges between the two, he sent out a tweet about possible recordings.
That tweet, Comey later testified on Thursday, was what prompted him to ask a friend to leak unclassified memos he wrote about his exchanges with the president, where he detailed his accounts.
"Lordy, I hope there are tapes," Comey told the committee he thought to himself after Trump posted the tweet.
The committee has also requested copies of the memos Comey wrote after his conversations with Trump.
The recordings could possibly become central to the multiple concurring investigations surrounding Russian meddling in the election and possible collusion by members of the Trump campaign.
On Friday, reporters once again probed the president over whether there are tapes of conversations with Comey. Trump refused to answer.
"Ill tell you sometime, maybe, in the near future," the president told reporters.
Pressed further, Trump said people would be "very disappointed when you hear the answer."