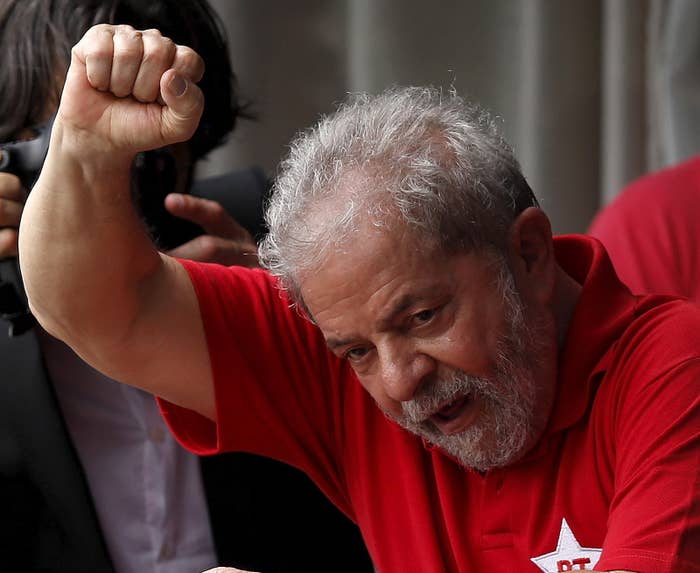 Criminal charges have been filed against Brazil's former President Lula da Silva in a corruption scandal involving the popular politician and the national oil company, Petrobas, the BBC and Associated Press reported.
The investigation into Petrobras, known as Operation Car Wash, has led to the arrests of Brazilian executives and politicians on allegations of bribery and overcharging contracts and using some the proceeds to finance political campaigns.
Many of the corrupt acts at Petrobras occurred during Lula's administration, which ended in 2010, investigators say. Still, the 70-year-old former president continues to hold considerable influence in the left-leaning Workers' Party and among many of those who benefited from his anti-poverty programs
The 70-year-old former president, who was detained Friday, and his wife have been facing questions over a seafront penthouse owned by the couple that was allegedly refurbished by one of Brazil's largest construction firms.
Da Silva has denied any wrongdoing, and supporters claim the charges have been filed amid rumors he could again run in 2018. State prosecutors say much of the corruption occurred during da Silva's administration, which ended in 2010.
His nonprofit foundation, Instituto Lula, released a statement Wednesday noting "there is nothing new in the complaint from the Public Ministry."
Police raided da Silva's home and detained him for questioning Friday, angering several of the supporters of the former president from 2003 to 2011.
Police said in a statement that "there is evidence that the crimes enriched [da Silva] and financed electoral campaigns."
Meanwhile, da Silva has accused prosecutors and investigators of being prejudiced in their investigation, and asked for the nation's Supreme Court to review its actions.
Da Silva's attorney, Cristiano Zanin Martins, told the BBC he has not yet seen the official charges filed against his client.
A judge has still to accept the charges filed by prosecutors.