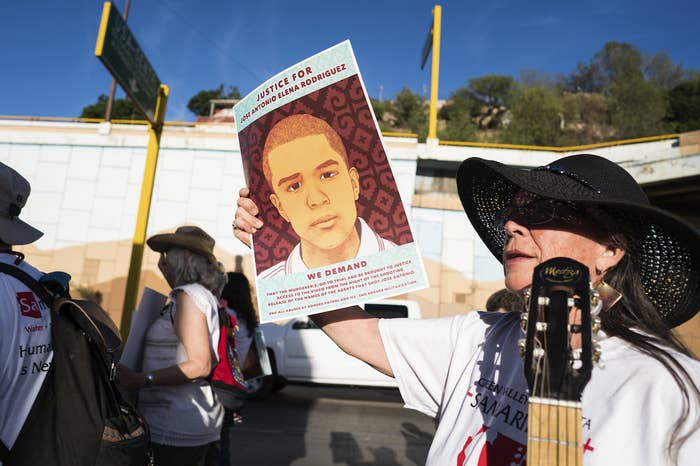 A US border patrol agent charged with killing a 16-year-old boy after shooting at him across the border with Mexico was found not guilty of involuntary manslaughter charges Wednesday.
Jurors in an Arizona federal court acquitted Lonnie Swartz two hours after they notified the judge they were deadlocked and were instructed to keep deliberating, the Arizona Daily Star reported.
Swartz shot and killed Jose Antonio Elena Rodriguez on Oct. 12, 2012, while the teenager walked on a street near the Nogales, Mexico, border fence.
According to the federal complaint, Swartz and a number of other Border Patrol agents shot 14 to 30 shots in Rodriguez's direction, striking him 10 times.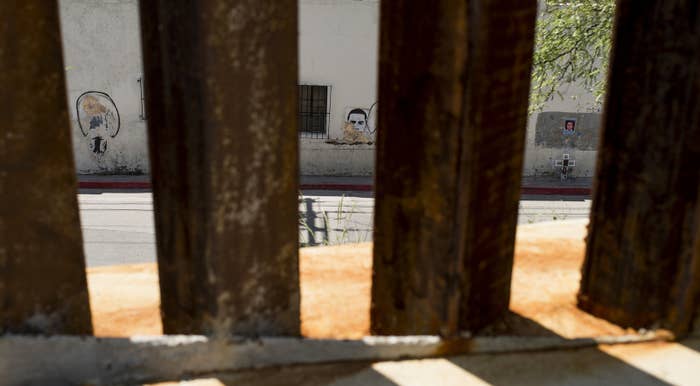 The cross-border shooting sparked protests throughout Arizona, with demonstrators accusing the Border Patrol of excessive violence against migrants at the border.

The agents, Border Patrol originally said, had been chasing a group of people who were trying to enter the US illegally and threw rocks at the agents.
This was the second trial for Swartz in the deadly shooting. In April, he was acquitted of second-degree murder charges.

"It's been a long road," Sean Chapman, an attorney representing Swartz, told the Arizona Star. "And now it's over. The jury did the right thing."
His legal team did not argue whether the agent had fired at Rodriguez, but argued that it had been in self-defense.

Swartz's attorneys and the US Attorney's Office did not immediately respond to BuzzFeed News requests for comment.
Rodriguez's mother, along with the American Civil Liberties Union, have also filed a lawsuit against Swartz.
In August, a three-judge panel in the 9th US Circuit Court of Appeals ruled the lawsuit could move forward.

"We will continue to pursue justice for the family through our civil rights lawsuit," Lee Gelernt, deputy director of the ACLU's Immigrants' Rights Project told BuzzFeed News.