Video footage that shows the moments before a police officer in Arizona fatally shot a man who was crawling toward him was released Tuesday, although only under a court order that it be heavily redacted.
Daniel Shaver's widow and news outlets had asked a judge to order the full release of the Mesa police body camera footage taken during the fatal Jan. 18 shooting, but only a redacted version was allowed to be made public.
The result was the release of about 25 minutes of video recorded from the body cameras on Mesa Police Officer Philip Brailsford and a fellow officer, but the footage does not include their interactions with Shaver.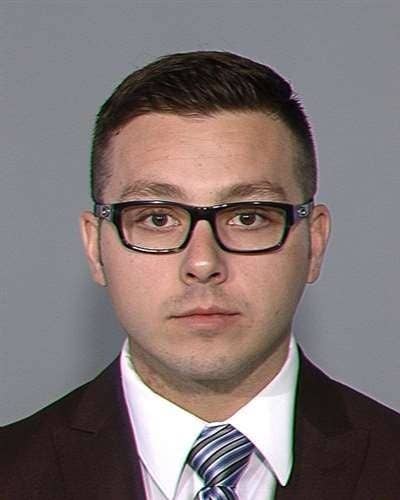 Brailsford is facing second-degree murder charges in the shooting.

"It's unfortunate that the Mesa PD coverup continues," Shaver's widow, Laney Sweet, told BuzzFeed News in a statement after the video was released. "My husband was brutally murdered while he begged for his life."
Police had been called to a report of a man pointing a rifle through the window on the fifth floor of a hotel, when they ordered everyone on the floor to get out. The video shows an officer yelling at the occupants of a room to come out.
"Occupants of Room 502, listen to my voice so I don't have to slam the door," an officer is heard saying in the video.
The report describes Shaver crawling on all fours toward the officers, crying and at one point telling officers, "Please don't shoot me."
Shaver allegedly moved his hand toward his waist, prompting Brailsford to fire his gun five times.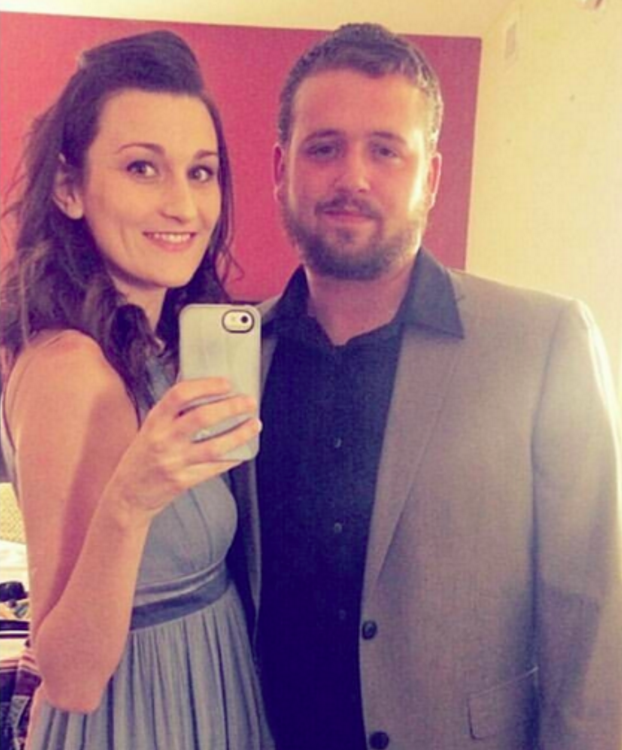 The report states the movement was similar to someone trying to reach for a weapon, or someone trying to pull his shorts.
But the videos that were released Tuesday cut out before Shaver comes out of the room.
"Redacting the evidence won't change or redact the truth," Sweet said.
Sweet has been urging Mesa police and prosecutors to release the video of the actual shooting, and stepped up her public campaign after she said she was told they were offering a plea deal to Brailsford for less serious charges.
Sweet told BuzzFeed News prosecutors offered to show her the video, but only if agreed to not speak publicly about it. She refused.
Sweet's attorneys told BuzzFeed News they play to appeal the decision to redact the video, and for a longer version of the body camera footage to be publicly released.