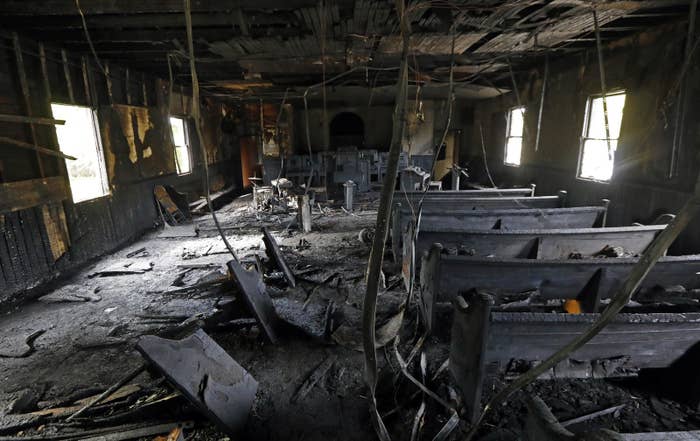 A Mississippi man arrested Wednesday on suspicion of setting fire to a historically black church that was spray-painted with the words "vote Trump" is a member of the congregation.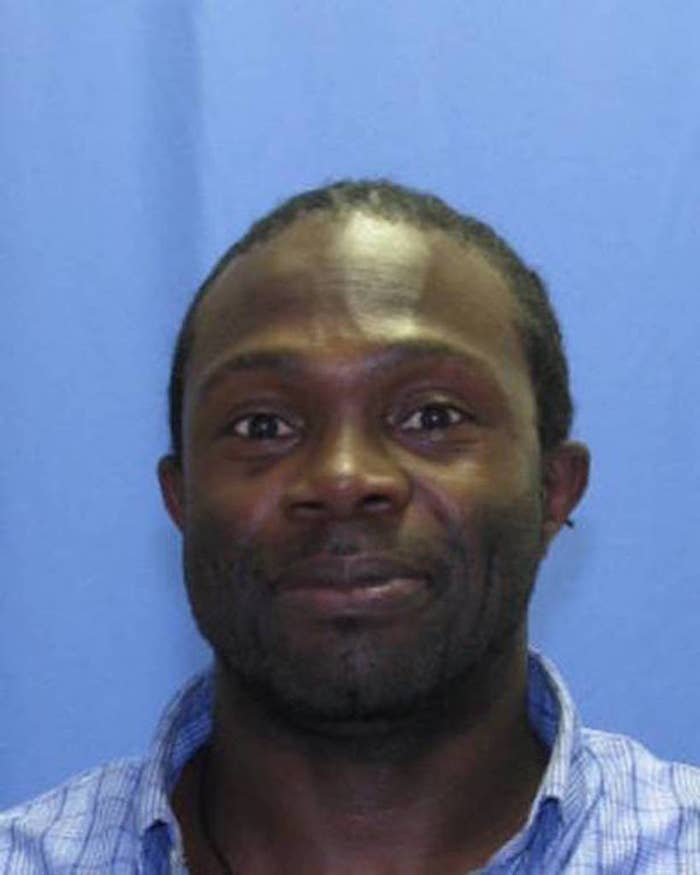 Andrew McClinton, 45, has been charged with one count of first degree arson at a place of worship, a spokesman for the Mississippi Bureau of Investigation told BuzzFeed News.
Hopewell Bishop Clarence Green told the Associated Press McClinton, who is black, was a member of the church.

The Hopewell Baptist Church was heavily damaged when a fire was set on Nov. 1, just days before the presidential election.
No injuries were reported in the blaze, but the arson occurred along with several other high-profile incidents of racially or politically motivated crimes across the country.
Authorities said the fire was being investigated as a hate crime because of the political message graffitied on the side of the building and the suspicion it was done to interfere with the parishioners' right to worship.
On Wednesday, the Mississippi Bureau of Investigation said McClinton was charged with arson, but there was no mention of him being charged with a hate crime as well.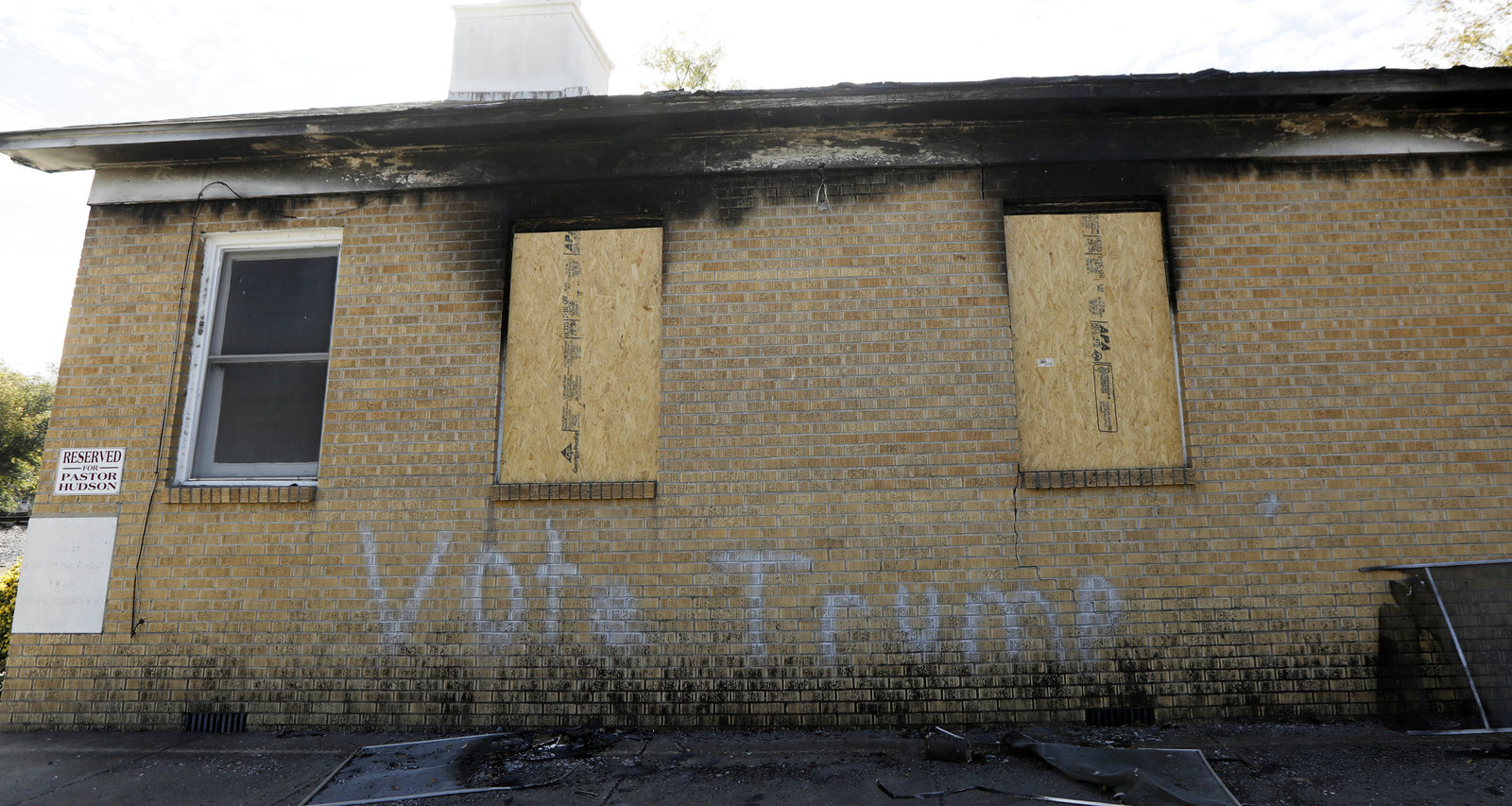 In a written statement, Mississippi officials did not mention a possible motive for the fire.
McClinton is currently being held in Washington County Detention Center, Strain said. The investigation is ongoing.