This pup was caught in the driver's seat of a semi in Mankato, Minnesota, after the truck crashed through a tree and into a car on Friday.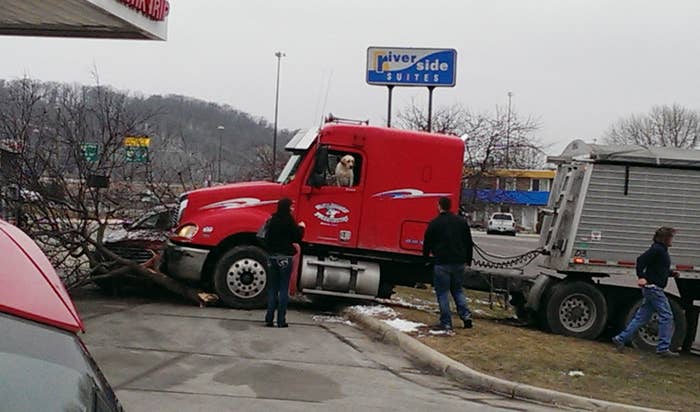 The cause of the crash is under investigation, but witness David Stegora told the Mankato Free Press he took this picture just as the Labrador retriever peered out the window of the semitruck.

"I heard the tree snap and I thought somebody decided to turn around, but then it just kept going forward," he told the paper.
And then this little guy peeked out the window.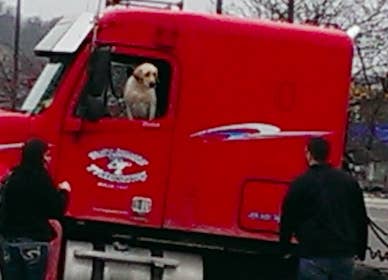 Mankato Police Commander Dan Schisel told BuzzFeed News there was no driver inside the car or the truck, just this wet-nosed Lab.
It's not clear whether the dog put the truck in gear, or how the semi started moving, but the local police department and state police are investigating the crash involving the commercial vehicle.
The semi, Schisel said, was taken off service after an inspection, though authorities did not say exactly why.
Police did not immediately answer questions about whether the dog was returned to his owner.
No one was hurt, and maybe police will let the dog go with a warning.
Just look at this dog, though.
"I'm so, so sorry."