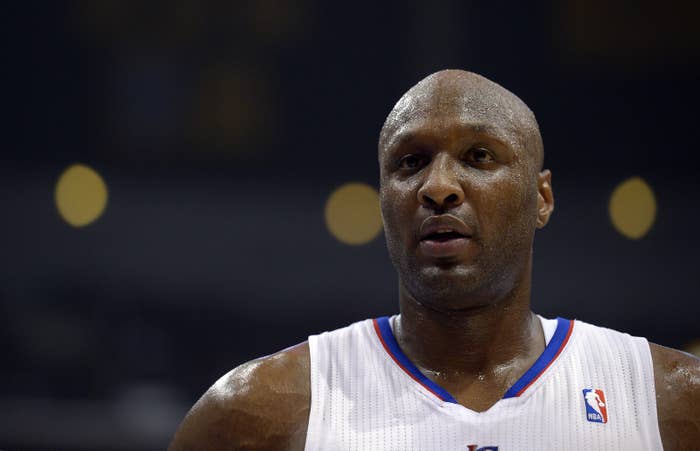 Authorities believe Lamar Odom may have overdosed on cocaine and other drugs based on what prostitutes told them of that night spent in his room at a Nevada brothel, according to a search warrant reviewed by BuzzFeed News.
"They indicated that they heard him snorting," Nye County Sheriff's detective Michael Eisenloffel said in a call-in search warrant seeking an court order to obtain a sample of Odom's blood.
The warrant was obtained and reviewed by BuzzFeed News.
The search warrant was approved Oct. 13, hours after prostitutes at the Love Ranch South discovered Odom unconscious after a three-day stay at the brothel.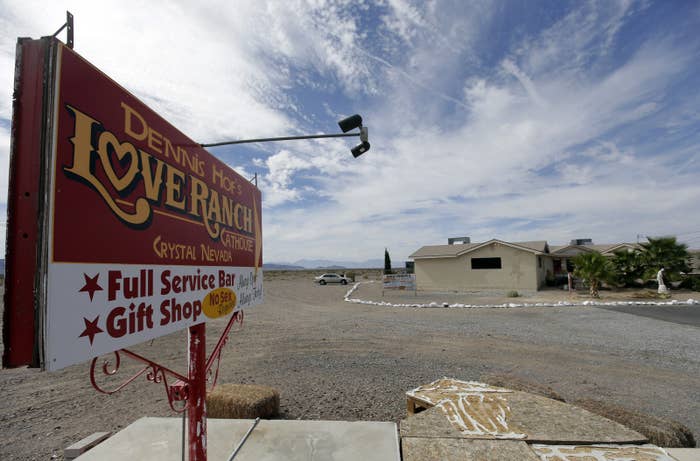 Employees at the brothel told 911 dispatchers Odom had not used cocaine since Saturday, but in the search warrant, Eisenloffel said two prostitutes at the ranch told him they heard the NBA star snorting a substance in the bathroom.
"They indicated that they had vague knowledge of him using illicit narcotics," Eisenloffel said in the call-in warrant.
Eisenloffel was one of two detectives who responded to the brothel as Odom was taken to a nearby hospital and then transferred to Las Vegas.
Eisenloffel also referenced the "white substance coming from his mouth" and blood from Odom's nose as indicators that he might have overdosed.
According to the search warrant, Odom was also seen by witnesses at the brothel and in surveillance footage taking an unknown substance that looked like a pill he got from an unmarked plastic bag from his pocket.
Employees at the brothel also told dispatchers Odom took about 10 pills of herbal sexual enhancements, which the Food and Drug Administration has deemed dangerous.

Dennis Hof, owner of the Love Ranch South, told BuzzFeed News that the two women who found Odom unconscious told him he might have taken too much "herbal viagra."
On Tuesday, Odom's family said in a statement he was getting stronger and his health was improving.
According to the warrant, a sample of Odom's blood was taken just after 1 a.m. on Oct. 14.
The results of the tests are not known.