Attorney: Florida Student Accused Of Eating Victim's Face Was Not On Bath Salts
Toxicology results done by the FBI show 19-year-old Florida State University student had not used synthetic drugs when he allegedly killed two people and partially ate one of their faces.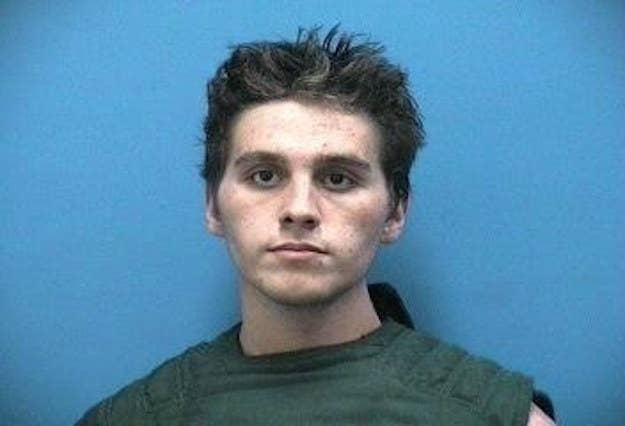 A Florida student accused of killing two people and partially eating one of the victim's faces was not under the influence of synthetic drugs when the attack took place, his attorney said.
Austin Harrouff's attorney, Nellie King, was citing FBI toxicology tests that were released Wednesday afternoon, contradicting early law enforcement accounts that the 19-year-old was high on bath salts, or 'flakka,' at the time of the gruesome attack.
King said the 19-year-old had been suffering from "severe" mental illness for some time, adding that more information would be released during trial.
"This is a cautionary tale for why law enforcement should endeavor to conduct complete investigations reliant on evidence, like toxicology reports, instead of speculation with no basis in fact," King said in a statement obtained by BuzzFeed News.
The Florida State University Student had been having dinner with his family at a restaurant in Tequesta when he allegedly stormed out of the venue.
Authorities said he then walked toward his family's home but, at some point, went into the garage of John Joseph Steven and Michelle Karen Mischon's home and attacked them.
When authorities arrived, Harrouff was allegedly sitting atop of Stevens body, "grunting and growling," Martin County Sheriff William Snyder said at a press conference.
A neighbor was also stabbed multiple times, but survived.
According to a court document obtained by the Palm Beach Post, the college sophomore told deputies as they arrived: "Help me, I ate something bad."
Harrouff spit out a piece of flesh and when asked what he had eaten, he allegedly said, "Humans."
King, the attorney, said that although the FBI test results would be of little comfort to the victim's families, they would be critical to finding answers.
"The judicial process will bear all of this in due time," she said.

The FBI test results also showed Harrouff had minimal levels of THC, the active ingredient in marijuana, at the time of the attack. Drugs that were given to him at the hospital after the attack were also found.
Ethanol, or alcohol, was also found in Harrouff's system, and officials are still trying to determine where they came from.
Authorities said the 19-year-old might have drunk solvents or some other type of toxic liquids at the garage where the attack took place, leading to severe injuries to his esophagus and internal organs when he was taken to a nearby hospital.
Harrouff is still in custody at the Martin County Jail's medical unit, King said.