Suspect Arrested In Houston Mosque Fire
A homeless man was arrested Monday for a fire that damaged the Quba Islamic Institute Houston on Friday.
On Monday, 55-year-old Darryl Ferguson was arrested and charged with arson for the fire that destroyed an Islamic building in Houston, fire officials said.
The homeless man confessed to causing the fire, Reuters reported.
A fire that burned at a Houston mosque on Friday morning is believed to be caused by arson.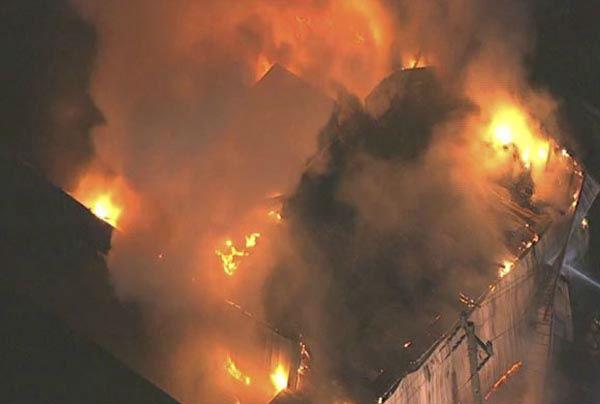 The fire broke out about 5 a.m. Friday morning at the Quba Islamic Institute where an accelerant was reportedly found, the son of the mosque's imam told the Houston Chronicle.
Police later confirmed that an accelerant had been used, ABC 13 reported. Police did not say what kind of accelerant they found.
Leaders of the institute posted a message for its congregation on its Facebook page stating that "the fire was started by a person. Who it was is unknown at this time," but the fire did not appear to be accidental.
Ahsan Zahid, 25, the son of the mosque's imam, told the Houston Chronicle two possibilities are being explored — the fire might have been set by a homeless person who broke into the building, or the fire was intentionally set to damage the building.
But mosque leaders asked congregants not to jump to conclusions.
"Let us be clear: the investigation is ongoing," they wrote on Facebook.
Concerns that Muslims might be targeted by hate crimes has risen recently after Deah Shaddy Barakat, 23, Yusor Mohammad, 21, and Razan Mohammad Abu-Salha, 19, were killed in a shooting in Chapel Hill, North Carolina. Authorities there said the shooting stemmed from an ongoing parking dispute, and are investigating if the incident was a hate crime.