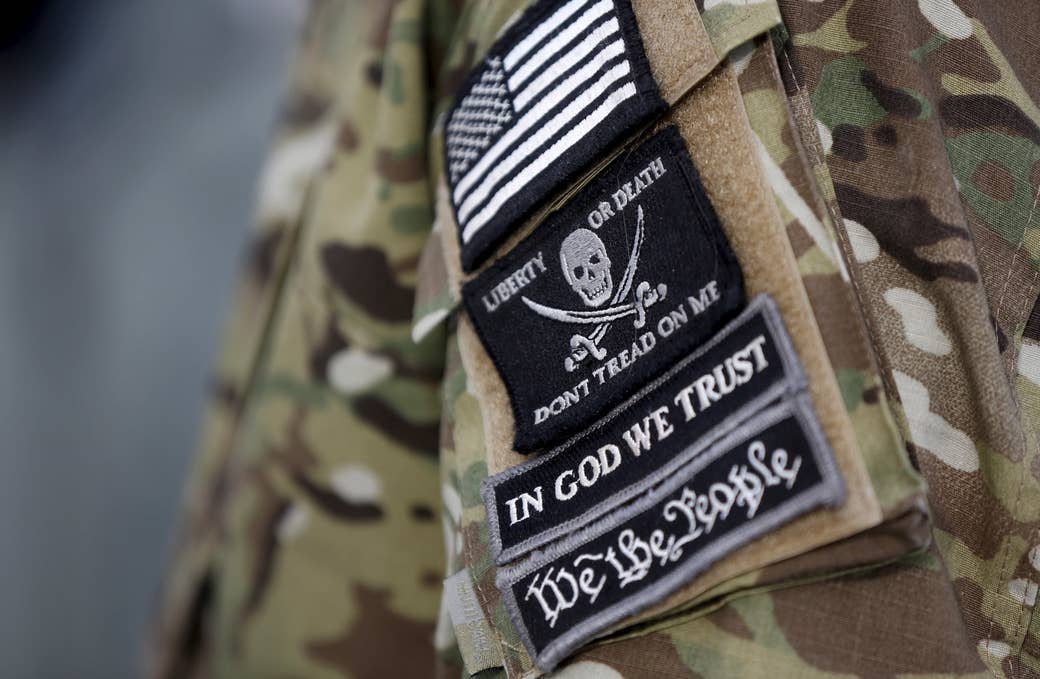 On a cold Sunday afternoon after church, Kody Justus packed his truck with supplies and drove three hours through snowy roads to help armed militia members locked in a deadly standoff with federal authorities.
The 44-year-old rancher, a self-described conservative patriot, hasn't found himself on the opposite side of law and order often, but the arguments from the armed protesters near Burns, Oregon, against federal control of western lands struck a chord.

"It seemed like for us here in eastern Oregon, we had a voice for the first time in my life," Justus told BuzzFeed News.
The armed occupiers of the refuge, many of them members of militia groups, were protesting the arrest of two local ranchers and the federal control of western lands, which they believe should be under the jurisdiction of local counties.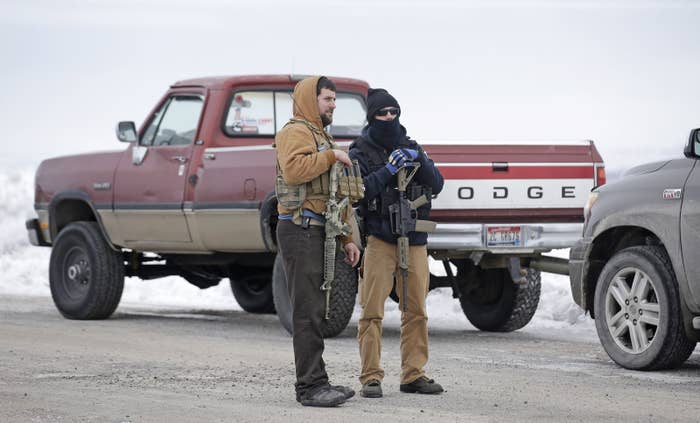 A leader of one of the local factions of the militia-style group, Oath Keepers, Justus said he took supplies to help the men and women at the Malheur National Wildlife Refuge. He didn't agree with the armed standoff, he said, but he agreed with their position.
Now, instead of taking up arms, Justus and many like him are taking their fight against the government to the ballot box and running for public office.
Justus is running for Baker County commissioner and hoping to continue his fight for greater local control.
Known as the "patriot movement," supporters are better known for their anti-government rhetoric and protests, but members and sympathizers of militias and anti-government groups in the West are increasingly running in county and state elections this year, especially in Oregon, where the armed standoff struck a chord.
"It's coming together in elections," Spencer Sunshine, an associate fellow at Political Research Associates, which has tracked patriot movement candidates, told BuzzFeed News. "Some of these people ran before, but the movement had not been so electorally focused in the past."
Supporters have historically focused their attention in armed standoffs against federal agencies, such as the Bundy Ranch standoff in Nevada in 2014, the Sugar Pine Mine standoff in 2015, and the Malheur National Wildlife Refuge in Oregon in January.
However, the social justice think tank found more than a dozen election candidates across Oregon this year with links to militia-like and anti-government groups. Though most are focused on local positions, some are running for state legislatures and at least one candidate is looking to become Oregon's new governor.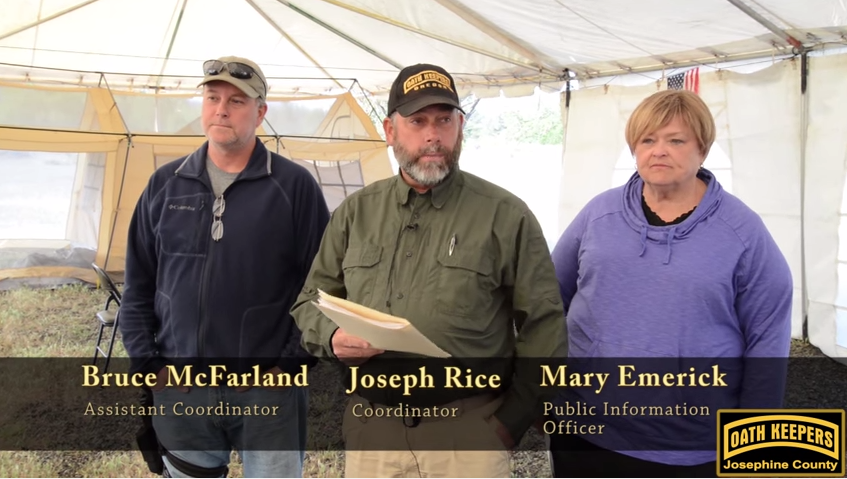 "My mom says I'm Donald Trump in Oregon," Bruce Cuff, who is running for state governor, told BuzzFeed News.
Though some candidates have downplayed their role or support of the armed occupiers at the refuge, Cuff is not apologetic about his. He refers to them as "political prisoners" and if elected, he vows his first letter will be to the White House to ask that federal charges against them be dismissed.
He enthusiastically counts the Oath Keepers and Three Percenters — militia-like groups that participated in the armed standoffs in Oregon and Nevada — as supporters.
He has focused his campaigning on the rural communities of east Oregon, driving through winding, mountainous roads toward small communities that he says are often overlooked by state politicians. The issues that were raised during the occupation, he said, resonated among ranchers there.
"It's the main issue in Eastern Oregon," he said. "Their livelihood is dependent on it."
Like others in the patriot movement, Cuff is wary of the federal government, and hold FBI agents responsible for the death of Roberty LaVoy Finicum, one of the leaders of the occupation who was killed in the standoff.
Both state and federal officials have stated a state trooper who shot Finicum at the end of a pursuit when he crashed into a snow embankment and reached for a gun.
A video released by the FBI shows Finicum reaching toward his left side just before a trooper fires.
Cuff, however, believes Finicum was shot by FBI snipers position in the trees, and that the gun that was found on him was planted — a conspiracy theory repeated by supporters of the patriot movement.
"I believe they planted a gun on him. That's the reason they killed him, because he's a leader of this movement to get our government back on track," he said.
One of several Republicans on the ticket for Tuesday's primary, Cuff is unlikely to make it into office. Even if he were to beat out his fellow Republicans, the state has not elected a Republican governor since 1987.
But Sunshine says Cuff and other candidates point to a shift in patriot movement to running for public office and joining the very government they have been criticizing.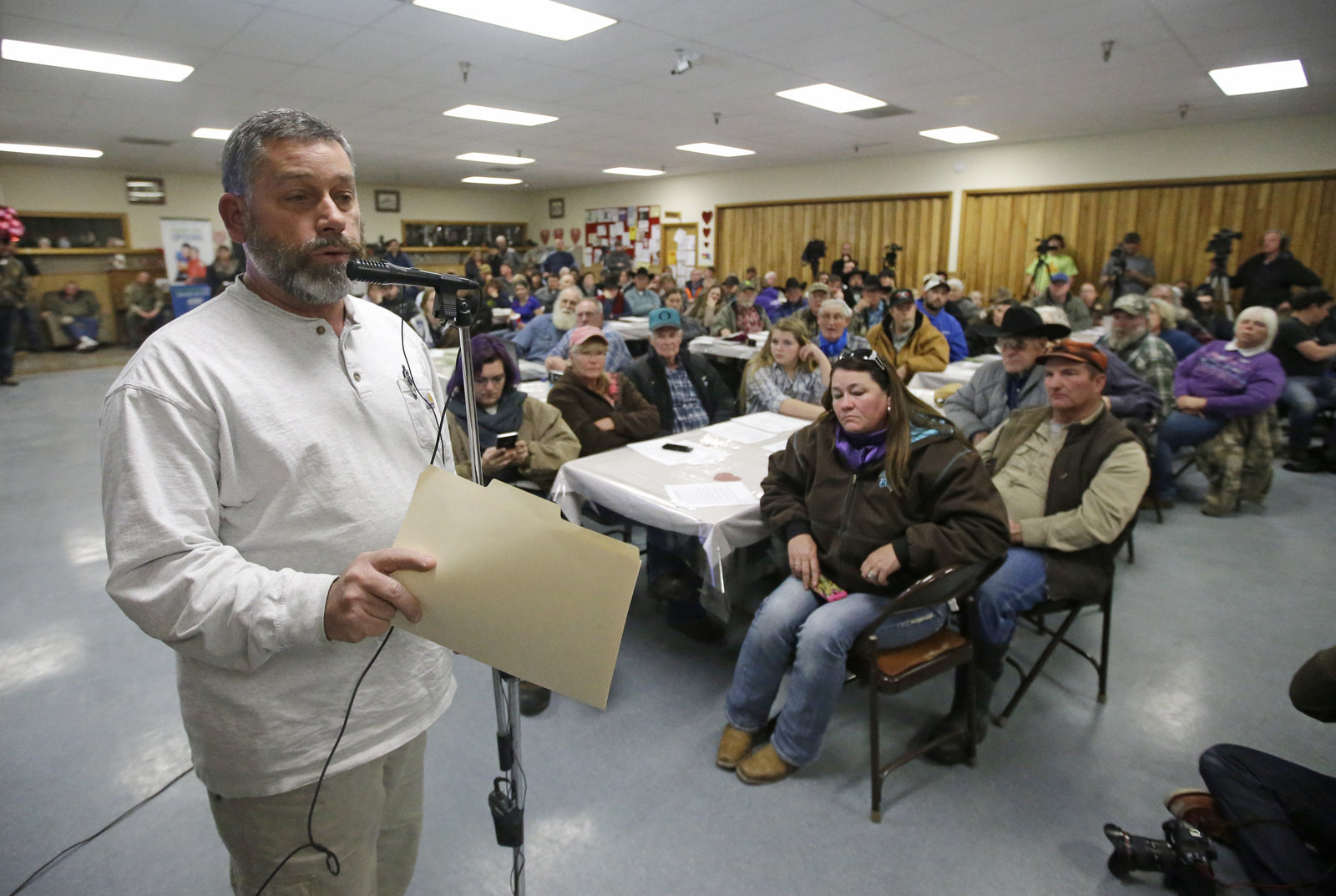 In Josephine County, for example, Joseph Rice is running for county commissioner. Rice was a co-founder of the Pacific Patriot Network, another militia group that showed up heavily armed during the Oregon standoff. He was eventually asked to leave by other militia leaders because of concerns that his group presence could lead to a shootout.
In Douglas County, J.D. Parks, also a member of Oath Keepers and Three Percenters, is running for county commissioner. He was part of another tense standoff with authorities in 2015 involving the Sugar Pine Mine standoff.
From Baker County, John Hoopes met with militia leaders at the refuge standoff in January. He is a member of the Constitutional Sheriff's and Peace Officers, an organization aligned with the views of the patriot movement. He's also running for sheriff, a position that he believes is the supreme authority who can challenge or ignore federal agencies.
In Harney County, where the refuge standoff took place, Charmaign Edwards is a candidate for county commissioner. A local rancher, she supported the armed occupation after meeting with leaders of the group and has used the slogan "Rural Lives Matter" as a campaign slogan.
Sunshine, of Political Research Associates, said it makes sense many of these candidates are vying for local and county positions since many of them consider local governments the ultimate authority.
Part of the strategy being observed, Sunshine said, is for supporters to influence politics from the bottom up.
At a rally in Salem, Oregon, for example, supporters were encouraged to apply to become Precinct Committee Persons (PCPs) for their local Republican party.
The PCPs become representatives of their party in their areas, giving them direct access to local politicians
Sunshine credits the shift toward political office back to the armed standoff earlier this year, which struck a chord not just with those with similar ideology, but with ranchers and rural communities that have clashed with federal agencies over land use.

That has made even those who might not agree with patriot movement ideology sympathetic to some of the ideas, such as limiting federal control.
The occupation might have ended in the death of one of its leaders and the prosecution of others, but it has been considered a victory by some because of the attention it has garnered.
"The occupation is the lightning rod for [the patriot movement] right now in Oregon," Sunshine said.
Cuff agreed.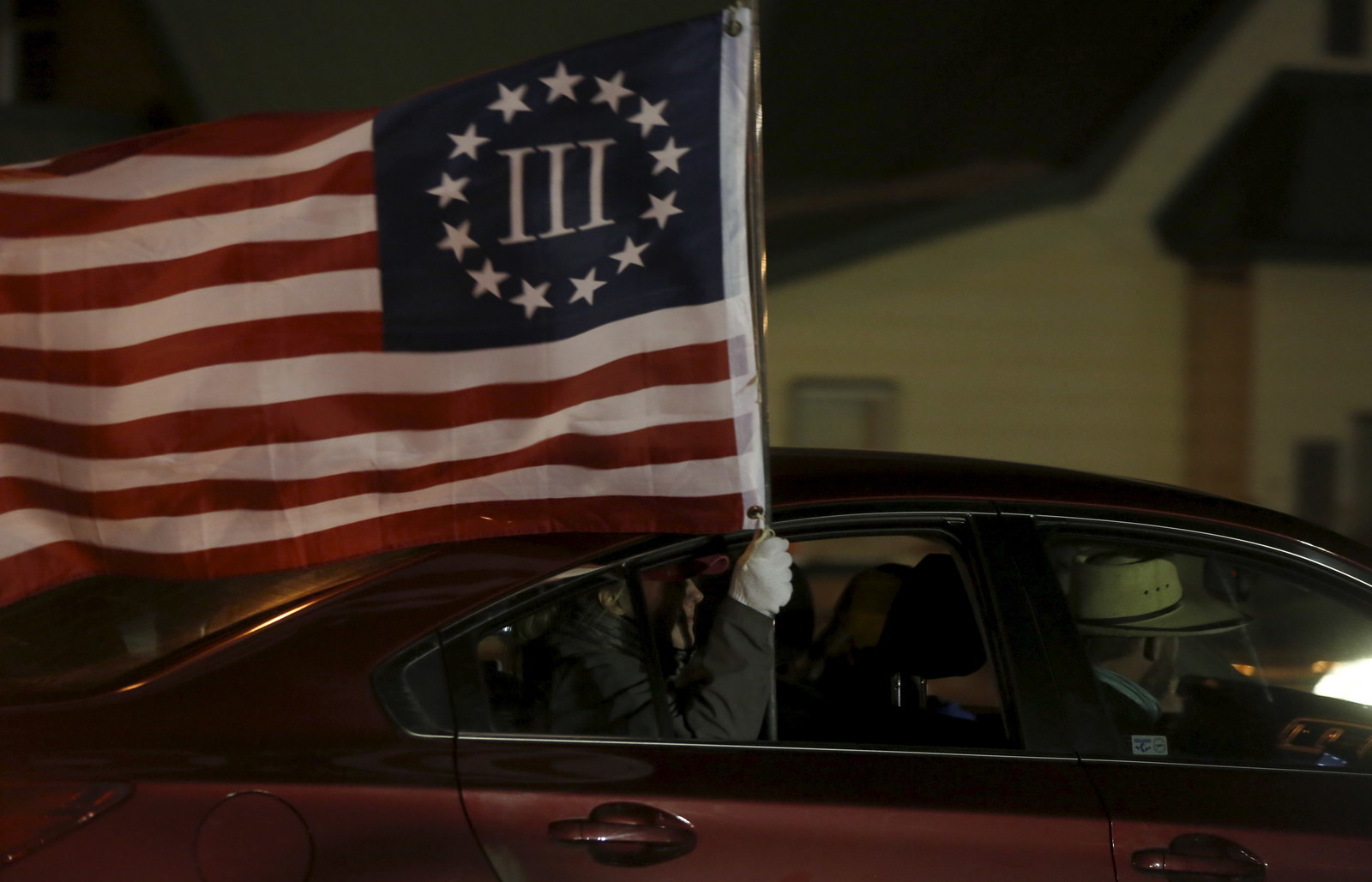 "I think there's a coalition forming — Oath Keepers, Pacific Patriots Network, Three Percenters, Tea Party, conservative, pro-life, Christians — all these are coming together and it's just like a coalition that's coming together," he said.
For Justus, whether his support of the militias has helped him won't be known until the election on Tuesday. Though some people agreed with the occupation, others became fearful that similar incidents could happen in their own communities and become violent.
Justus had been considering running for some time, but supporters told him it could mean political suicide. He went for it anyway.
"People feel no one is listening to them and there's no other recourse," Justus said. "It troubles me constantly. If I win this election, I'll be holding office and the responsibility to come up with a solution to prevent [another standoff] from happening again."