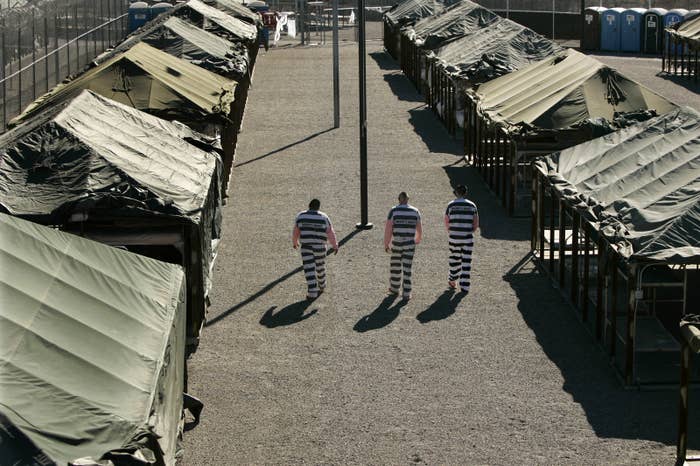 The new sheriff of Maricopa County, Arizona, said Tuesday that he will shut down the "Tent City" jail, the infamous detention center that has been an enduring symbol of his tough-on-crime predecessor, former Sheriff Joe Arpaio.
"I'm shutting down Tent City," Sheriff Paul Penzone said at a press conference, estimating that it will take between 45 to 60 days to dismantle the tents and move inmates to the county's five other jail facilities.
Along with chain gangs and high-profile immigration raids, the image of inmates living in tents under the hot Arizona sun helped turned Arpaio into a national figure, known among his supporters as "America's Toughest Sheriff."
But the jail has become ineffective and a financial drain on the sheriff's department, Penzone said. Some low-level offenders actually prefer the outdoor jail complex to other facilities in the county's jail system, he added.
"It's not a crime deterrent. It's not tough on criminals," Penzone said. "It became more of a circus atmosphere for the public."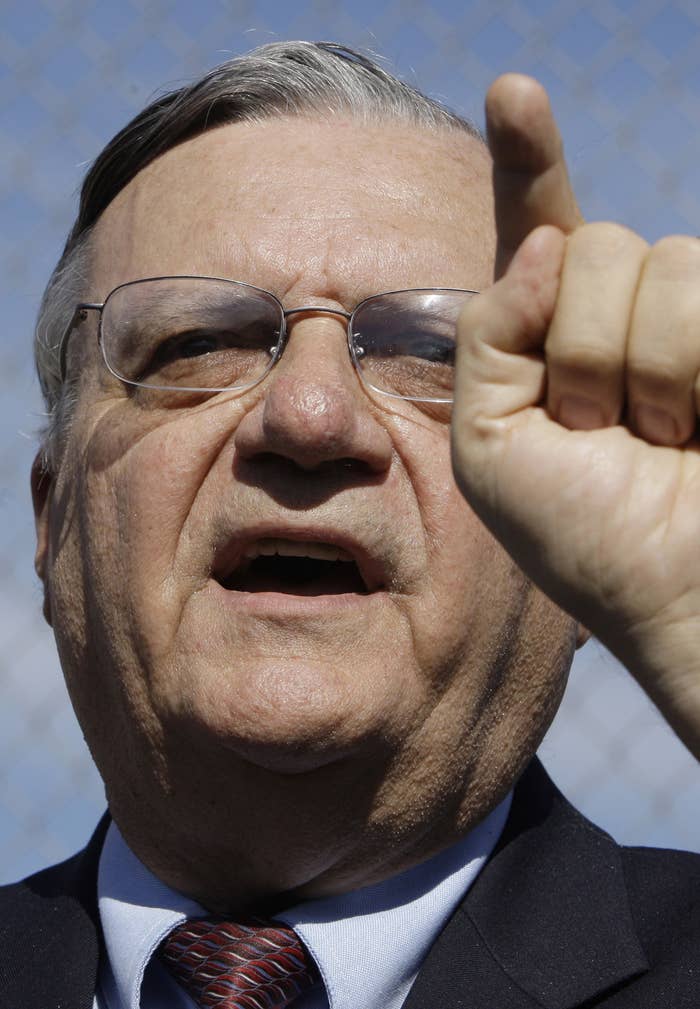 Speaking on Facebook Live Tuesday, Arpaio remained steadfast in his defense of Tent City and called Penzone's move to close the jail "sad."

"Why should I be ashamed of the tents? Why should I hide the fact I have tents out there?" Arpaio said. "I'm proud of it. The people of this county many, many times have come up to me and thanked me."
Arpaio suggested his policies had resulted in the decrease in crime rates in Maricopa County, and stood by his signature policies, including the poor treatment of inmates in county jails.
"I have dogs in jail," he said. "I feed the dogs better than the inmates."
Less than 100 days into his tenure, however, Penzone has already dismantled many of the hallmarks of Arpaio's legacy.
In February, he announced that county jails would no longer honor federal requests to hold undocumented immigrants past their release dates, marking a drastic about-face for an agency that had once eagerly performed high-profile immigration raids.
Penzone has also cut down on the use of chain gangs in county jails, and has said the sheriff's department is working on eventually phasing out the infamous pink underwear that Arpaio had forced inmates to wear.
"The days of Arizona, I hope, of being a place where people are humiliated for the self-aggrandizing of a person are over," said Grant Woods, chair of a sheriff's advisory board that helped conduct an assessment of the jail.
Puente Arizona, an immigrants rights group that has long advocated for closing the tent jail applauded Penzone's announcement Tuesday.
"The outdoor jail is a cruel site of torture the former Sheriff called his own 'concentration camp,'" Carlos Garcia, the group's director, said in a statement. "Today we have survivors of Tent City to thank for blowing the whistle on all the abuses of the Sheriff's Office."
Opened in 1993, the Tent City Jail was built to deal with what was then an influx of inmates in county jails. At its peak, the facility housed 1,700 inmates, according to Penzone.
More recently, however, the tents have held an average of about 700 inmates, even as the costs of employing guards at the jail remained steady. As a result, the cost per inmate has nearly doubled since the jail's inception, county officials said.
Deputies currently working in Tent City will be moved to one of the county's other jails, Penzone said, which is expected to reduce the department's overtime costs. He estimated that closing Tent City will save the county about $4.5 million annually.