American Pharoah Wins 141st Kentucky Derby
American Pharoah, the favorite of the race, won the 2015 Kentucky Derby in front of a record crowd at the Churchill Downs Saturday. The win marks the second consecutive victory for jockey and Mexico City native Victor Espinoza, who took first place last year atop California Chrome.
Favored horse American Pharoah won the 141st Kentucky Derby Saturday.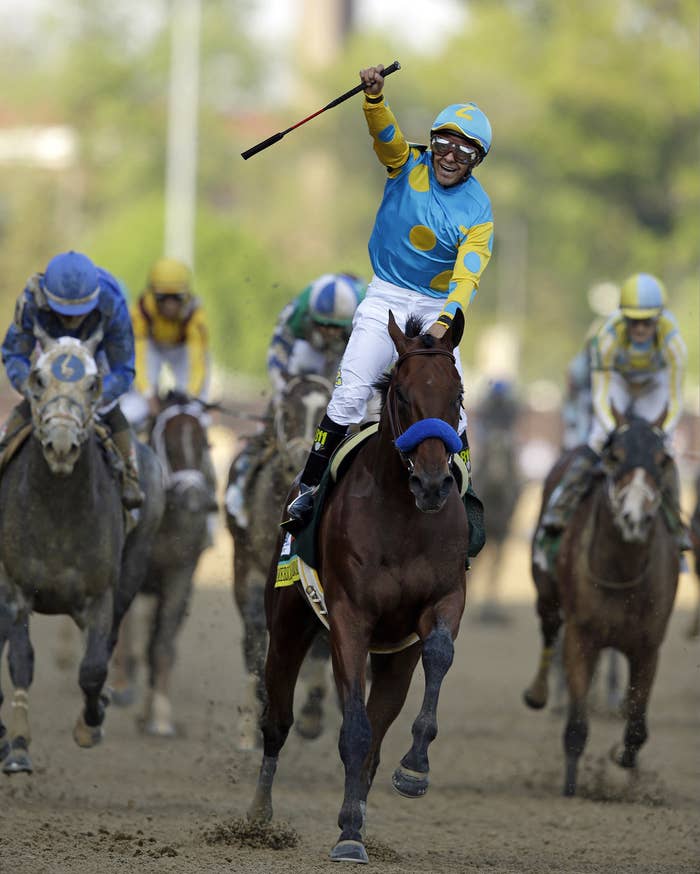 The odd's favorite, wearing No. 18, won after keeping steady pace with the front pack.
But the horse pulled into the lead after the final turn, winning the prized race.
He was ridden by jockey Victor Espinoza, making this the second consecutive win for the rider.
Firing Line and Dortmund took an early lead coming out of the gates and set the pace, but American Pharoah kept up with the leading pack, never falling behind fourth place during the dash.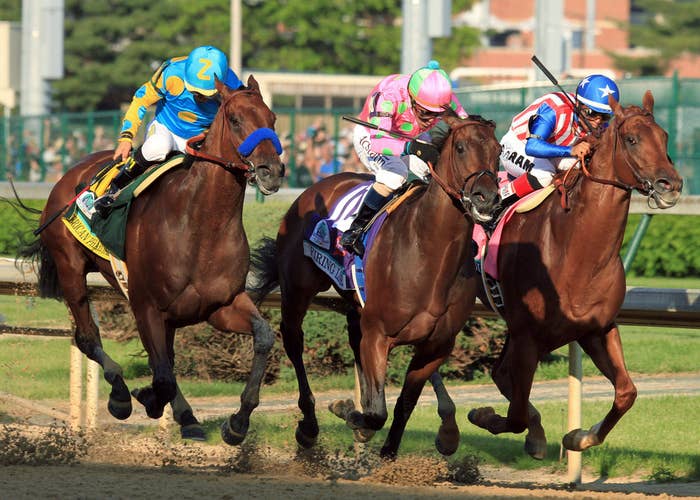 It was after the final turn that American Pharoah and Victor Espinoza made a move from the outside, taking a lead that the horse never lost until the finish line.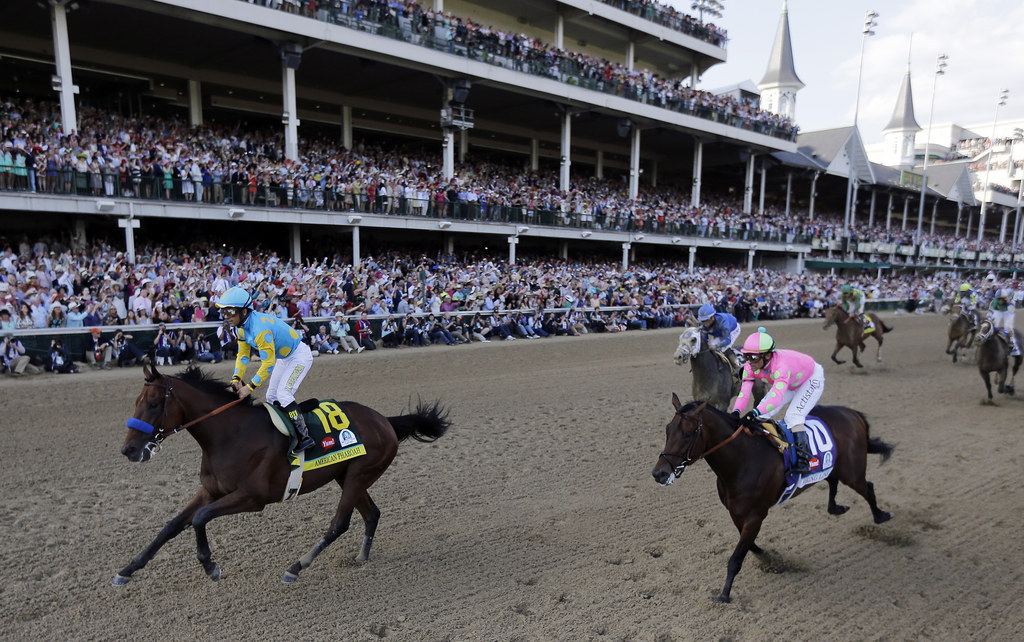 A record crowd of more than 170,000 spectators crammed into the Churchill Downs Saturday for the race.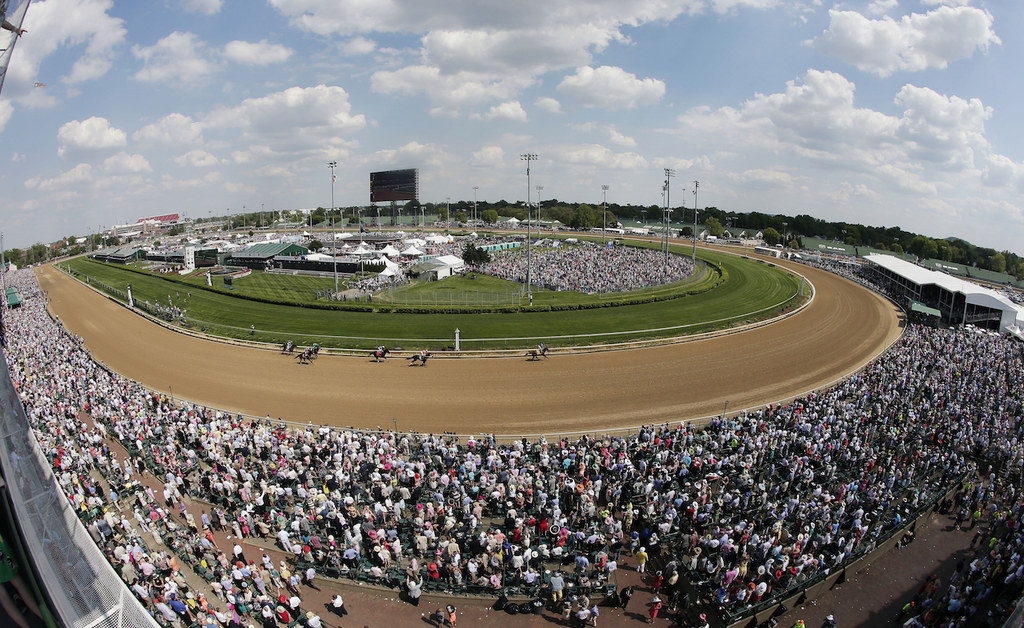 This is the first time a horse has won a race from the 17th post in the Kentucky Derby.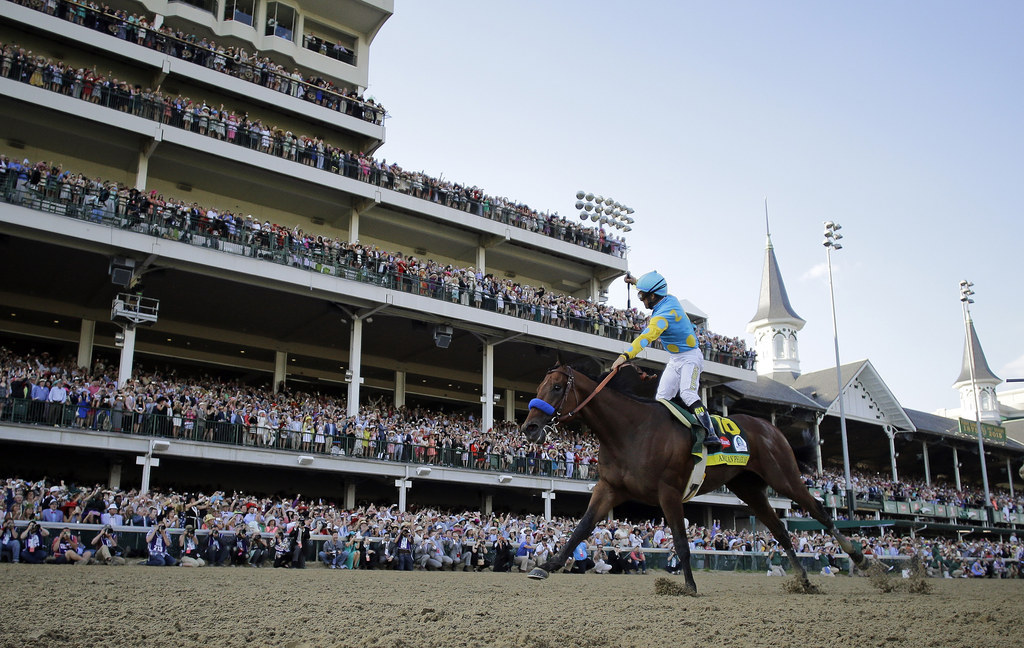 American Pharoah was a 5-2 odds favorite among the 18 horses in the competition.
He had won its last four starts, including a commanding 8-length victory in this year's Arkansas Derby.
Espinoza also won the race in 2014 atop California Chrome.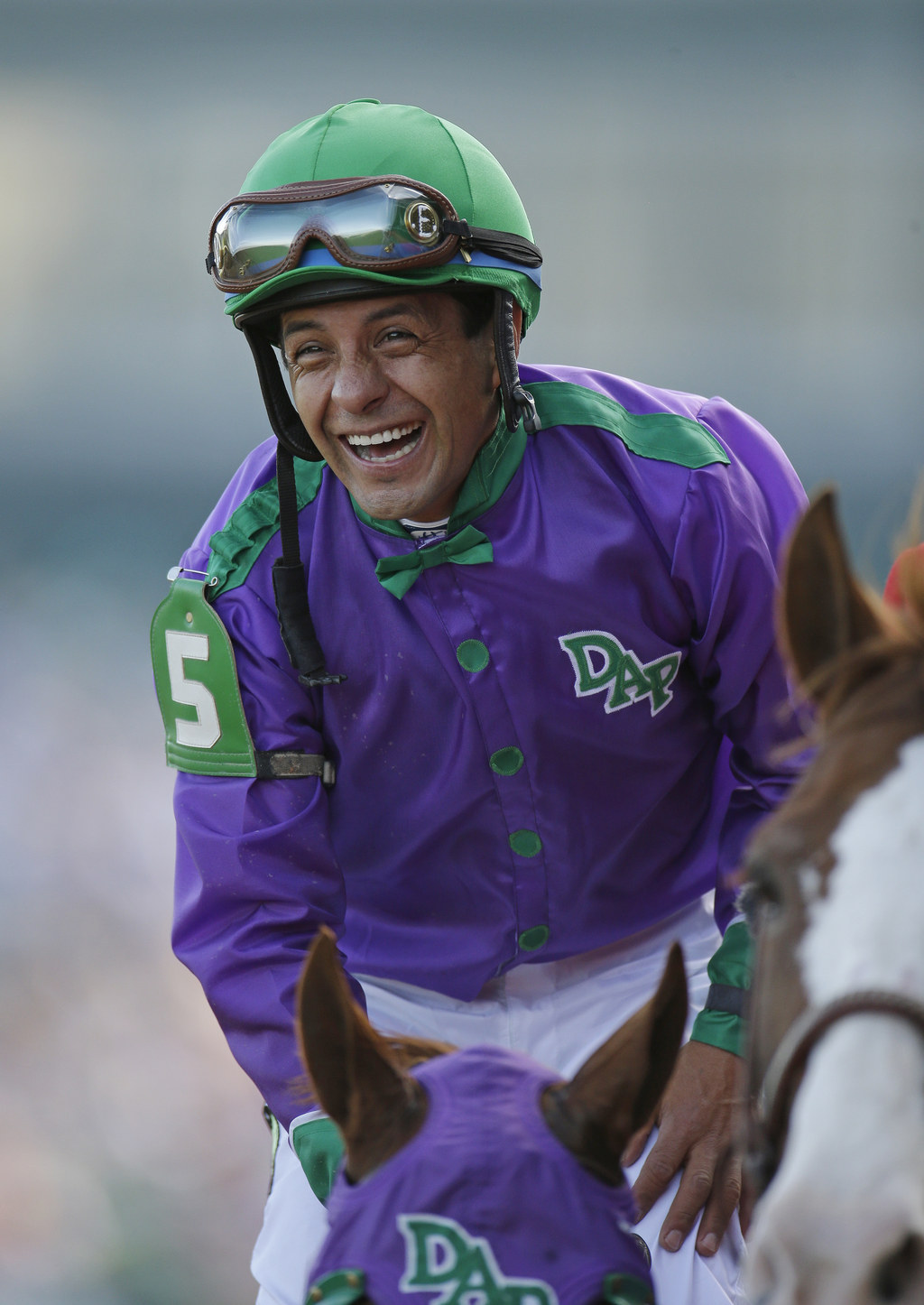 The Mexico City-born jockey began riding in the United States in 1993, and caught international attention in the racing world when he won the first two legs of the Triple Crown in 2002 with War Emblem.
"He's just an amazing horse," Espinoza told NBC after the race. "I finally let him ride today.