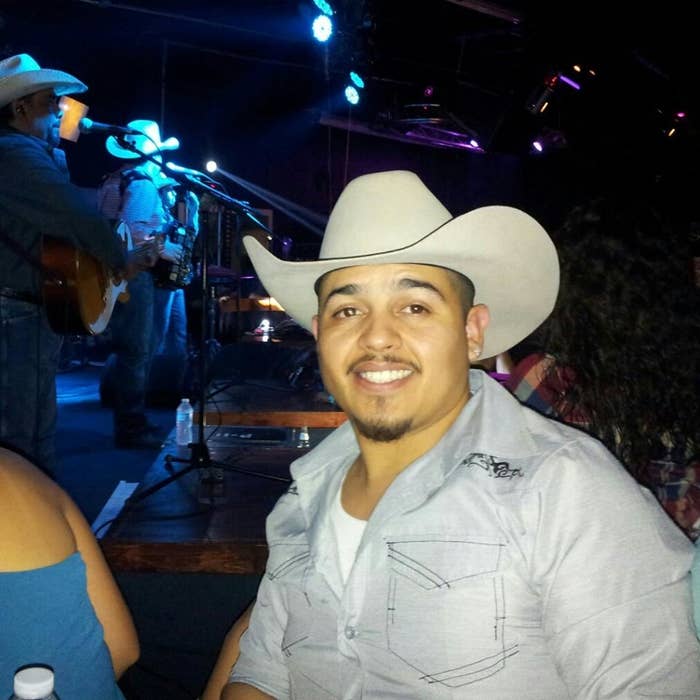 HOUSTON — A woman whose undocumented immigrant son died while trying to rescue Harvey flood victims will be able to attend his funeral after being granted entry into the US, a border official told BuzzFeed News.
Rita Guillén's situation attracted national attention as word spread that her son, Alonso, and his friend, Tomas Carreon, were found dead in a river after their boat capsized as they attempted to reach a flooded apartment complex. The young men had driven more than 100 miles from their home in Lufkin, Texas, to the Houston area after seeing the devastation caused by the worst downpour in US history.
Guillén's son was living in the US with Deferred Action for Childhood Arrivals (DACA) status, an Obama-era program that protects undocumented immigrants who arrived as children from deportation. His death occurred the same week reports emerged that President Trump was considering ending the program, which came to fruition on Tuesday, when Attorney General Jeff Sessions announced the phasing out of DACA.
But when Guillén initially attempted to cross the border at Eagle Pass after learning that her son had gone missing early Wednesday morning, she was turned away by Customs and Border Protection (CBP) officials.
"They told me I had the violation, so I couldn't," Rita Guillén told BuzzFeed News on Monday afternoon, hours before learning she could enter the US. "I yelled out, crying."
She arrived Tuesday morning, along with family from the Mexican town of Piedras Negras, who traveled north to attend funeral services, after securing a 30-day humanitarian visa.
"It was very different from how she was treated the first time," her husband, Jesus Guillén, told BuzzFeed News Tuesday. "Maybe it was because of the press asking about it, and the help from the (Mexican) consulate."
The Mexican Consulate is also trying to obtain a visa for the youngest of the Guillén siblings, who is 30, Jesus Guillén said. The family had not requested to get one for him, they said, because they were pessimistic one would be granted due to a previous deportation.
For years, Guillén had used a visa to visit her family in the US, but it was revoked in 2009 after immigration officials accused her of violating the terms of her travelers' status.
She told BuzzFeed News that the violation stemmed from a misunderstanding. Her daughter, who has the same name, was living in Texas and, during one of Guillén's trips across the border, immigration officials believed that it was the elder Guillén who had been residing in the country. Fearing that her daughter would be deported if she involved her in the situation, Guillén said that she lied to the officials by affirming their allegation.
The prospect that Guillén would miss her son's funeral heightened the family's pain.
"My poor wife," Jesus Guillén, his voice breaking, had told BuzzFeed News after his son's body had been recovered. "She couldn't come, and it's like her mourning is twice as hard."
The family has yet to schedule the funeral, waiting until they receive Alonso's body from the medical examiner.
"She is still broken," Jesus Guillén said of his wife. "It's seems impossible for her not to have him here."