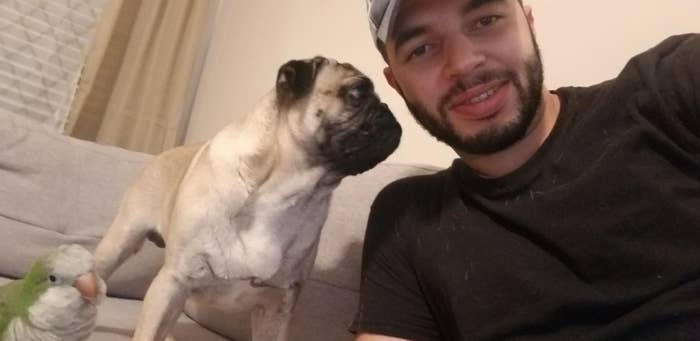 In the week after Adil Dghoughi was killed, his family was desperate for answers — particularly as to why no one had been arrested even though a 65-year-old man admitted to confronting and fatally shooting Dghoughi as he sat in a car outside the man's home.
Frustrated, his brother Othmane Dghoughi spoke to local activists in Texas, where the shooting took place, and began talking to reporters about his brother's case.
Then, nine days after the shooting, with questions mounting and news stories published by BuzzFeed News and the Daily Beast, the Caldwell County Sheriff's Office ramped up its investigation on Oct. 20, 2021. Yet search warrants obtained by BuzzFeed News show the investigation zeroed in on the victim, not the suspect. Investigators suddenly began probing intimate details of Dghoughi's personal life, such as his social media posts, browsing history, emails, pictures, texts, and phone calls.
More bizarrely, sheriff's investigators didn't seize similar information from 65-year-old Terry Turner, the man who said he'd shot Dghoughi. According to search warrants and an arrest affidavit, Turner told deputies he was confronting someone he believed might have been burglarizing or robbing his property. He said Dghoughi "tried to pull a gun" on him. No gun was found in the car, however. On Oct. 22, Turner was arrested on suspicion of murder. Now on Wednesday, the details uncovered by the sheriff's office investigation will be presented to a grand jury, which will decide if Turner should be indicted.
"The only investigation was on my brother to give a reason for the killer to get away," Othmane Dghoughi told BuzzFeed News. "I had the feeling that was going to happen."
A spokesperson for the Caldwell County Sheriff's Office declined to answer questions about the search warrants and the investigation.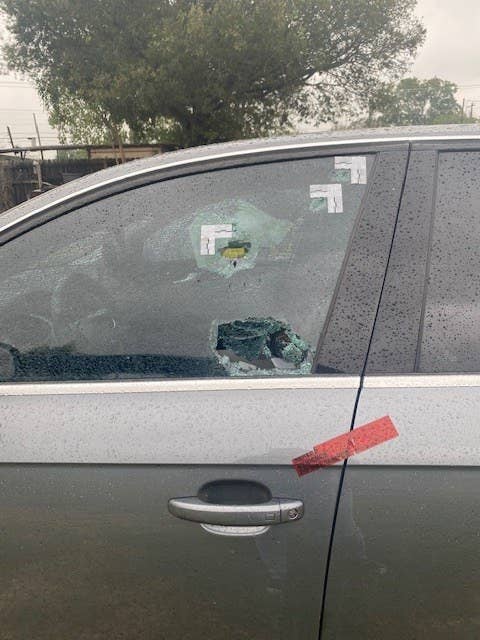 At 3:42 a.m. on Oct. 11, Turner called 911, and deputies were dispatched to his home in Martindale, a small town of just over 1,000 people outside of Austin. In front of Turner's house, deputies found Dghoughi with a gunshot wound inside his girlfriend's car after, according to authorities, "the homeowner confronted a suspicious vehicle outside the residence."
Dghoughi had spent the previous day with his girlfriend at a barbecue in the nearby community of Maxwell. Sometime after 12:30 a.m., he left alone and, at some point, ended up in front of Turner's home, about a five-minute drive away from his girlfriend's apartment.
According to an arrest affidavit, Turner saw Dghoughi sitting in a car on his driveway. Turner grabbed his gun to confront him, walked out, and chased the car as the 31-year-old tried to back out of the driveway.
Turner stood on the driver's side of the car, tapped the window twice, and fired once through the window, striking Dghoughi in the head, according to the arrest affidavit.
"I just killed a guy," Turner told a dispatcher.
He claimed Dghoughi had pointed a gun at him, but no gun was found at the scene aside from the handgun used by Turner.
What deputies did find, however, was Dghoughi's Android phone, which, according to investigative records, was seized and searched. Just before he was killed, Dghoughi had been using the GPS application on his Samsung Note 10+, deputies found.
Dghoughi, in the meantime, was taken to a nearby hospital but died from his injuries.
No search warrant was obtained by investigators to look through the phone, but other sheriff's office records said "the expectation of privacy was surrendered on the device" after Dghoughi dropped the phone and was incapacitated by the gunshot.
On Oct. 20, investigators submitted a search warrant to Google, asking for details about Dghoughi's email account, usernames, credit card numbers, contacts, calendars, voicemails, pictures, and GPS locations. They also noted and requested information for any "tombstone accounts" on Google, meaning any accounts that Dghoughi had deleted recently.
It's not clear what investigators hoped to learn from their probe. Dghoughi and Turner had never met before the Oct. 11 shooting. Yet deputies wanted to learn details about the apps Dghoughi had downloaded and the pictures he'd stored on his phone.
Investigators also submitted a search warrant for Dghoughi's Facebook information, seeking information on what he posted and what other devices he might have used to log in.
Facebook regularly fields requests from law enforcement seeking information on official investigations. Shortly after the inquiry, Dghoughi's Facebook profile was taken down. The sudden disappearance of his photos, videos, posts, and messages was devastating to his family, who'd turned to the account to remember him after his death. They asked their attorney to find out what happened. When they found out that investigators were probing his electronic history, they were confused and angry.
"It has nothing to do with the case," his mother, Fatiha Haouass, told BuzzFeed News. "It's his private life, in the past, before he was shot."
Following his death, she traveled from her home in Morocco to Texas to be closer to her surviving son and to monitor the investigation. She's still worried about how the sheriff's office is handling the case.
"I came here for that purpose from Morocco, but I never got any answers," she said.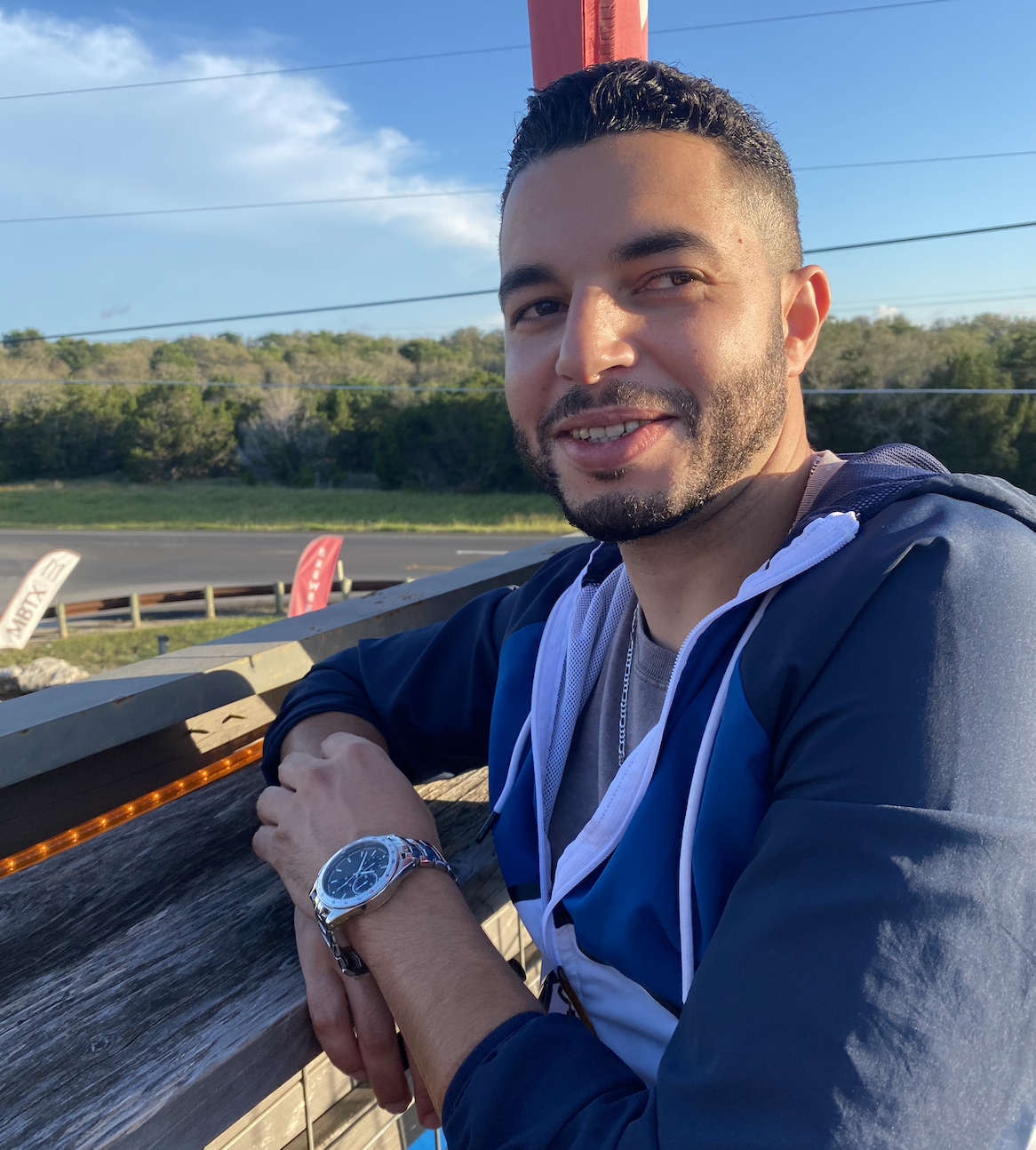 Other discrepancies have also worried family members.
After the shooting, the Dghoughi family said, his blood was drawn in the hospital as part of the investigation. In similar investigations, blood is often taken from victims and suspects to determine if they may have ingested alcohol or drugs.
In contrast, Turner's attorney, Larry Bloomquist, told BuzzFeed News his client's blood was never drawn as part of the investigation.
"No, there's no indication that Mr. Turner was drinking," he said.
Bloomquist declined to comment on whether his client's cellphone records, emails, or electronic data were searched by authorities, but he said he had faith in how the investigation was being conducted.
"The only thing I can comment on is I've been doing this for 20 years, and this is a very standard law enforcement investigation," he said. "This is a very difficult situation where someone is trespassing your property at night, and it's just a very scary and stressful situation."
But the Dghoughi family is not convinced.
"You should not go through his private life if it has nothing to do with the case," Othmane Dghoughi said. "What would it show? That he was a good guy."
Othmane and his family worry that, since the warrants for Dghoughi's electronic data were served as they began speaking out publicly, the investigators' actions were retaliation. The searches, he said, have left him and his family feeling disappointed and disrespected.
Rebecca Webber, the family's attorney, questioned what the relevance of Dghoughi's electronic data and communications to the case could be if he and Turner never met before the shooting. But if his electronic data is relevant to the case, how could Turner's not be?
"If it is relevant, then why haven't they issued the same subpoenas for the suspect?" she told BuzzFeed News. "Somehow, what Adil googled late at night by himself in August matters to why he was murdered in October. Then what Terry Turner was googling that night needs to be told as well."
Turner's home and the car Dghoughi was driving were searched on the day of the killing; these were the only search warrants that were filed that day. According to the warrant return, deputies seized a .45-caliber pistol, ammunition, and a holster from Turner's home.
The sheriff's investigation has now ended, and the case is in the hands of the Caldwell County district attorney's office, whose prosecutors will make the presentation to the grand jury on Wednesday.
Fred Weber, the Caldwell County district attorney, declined to comment on Tuesday.
"I don't think it's appropriate for me to make any kind of statement before it's presented to the grand jury," he told BuzzFeed News.
Dghoughi's family is hoping that murder charges will officially be filed in a grand jury indictment, though they still worry about how the sheriff's office handled the investigation. Last week, they met with the district attorney to discuss the case.
"All things are in his hands, and he has to correct all the things that were a misstep with the police," Haouass said. "He needs to bring us justice. That's it."