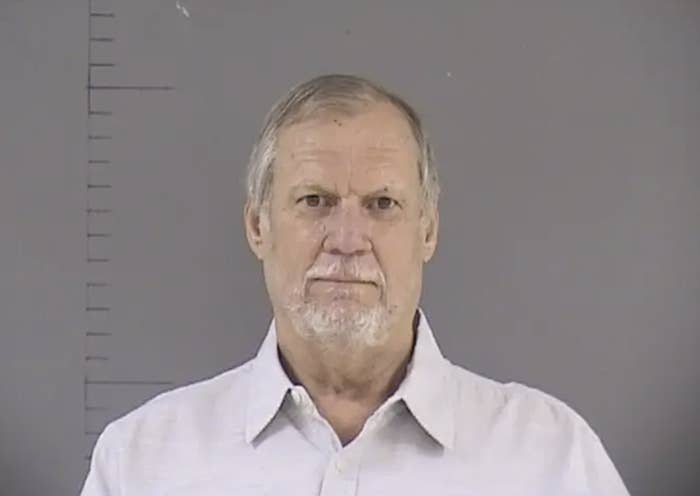 A grand jury in Texas on Wednesday recommended first-degree murder charges be filed against Terry Turner, a 65-year-old man who admitted to shooting and killing Moroccan immigrant Adil Dghoughi as he sat inside a car, prosecutors said.
The Caldwell County district attorney's office notified Dghoughi's family of the decision Wednesday afternoon, shortly after the case was presented to the grand jury, an attorney representing the family confirmed to BuzzFeed News.
"I can visit my brother's grave to tell him that we are one step closer to getting justice," Othmane Dghoughi, Adil's brother, said in a statement. "Terry Turner took my brother's life like he was nothing. He executed my brother because Adil was lost."
The decision to file charges comes nearly four months after the fatal shooting in front of Turner's home early on Oct. 11, 2021, and after an investigation by the Caldwell County Sheriff's Office that family members had expressed concern for how it was handled.
No arrest was made for 11 days despite an admission from Turner to deputies that he shot Dghoughi. Search warrants obtained by BuzzFeed News also show investigators focused their attention on Dghoughi's personal life, including obtaining text messages, emails, social media accounts, and searching his cell phone and other electronic data while ignoring the suspect's.
After learning of the grand jury's decision, an attorney for the family said Othmane and their mother were overcome with emotion, and had grown hopeful.
"I asked District Attorney [Fred] Weber, for the sake of God, sake of justice, and sake of democracy, to bring justice to our beloved Adil by bringing us an indictment of first degree murder," Fatiha Haouass, Adil's mother, said in a statement. "Today, the District Attorney stood up against those who think this murder was justified."
Weber told BuzzFeed News Turner's first court appearance would be scheduled in 30 to 45 days.
Turner told investigators he found a car in front of his home just past 3 a.m. He grabbed his handgun, then walked outside where he confronted the driver in the small town of Martindale outside of Austin.
Turner tapped the window twice, then fired once into the car.
"I just killed a guy," Turner told a 911 dispatcher while reporting the shooting. "He started racing away and I ran after him. He pointed a gun at me and I shot."
Deputies found no gun inside the vehicle. Turner also told investigators he believed the person in the vehicle might have been burglarizing his property.
Search warrants in the case show that police took Dghoughi's phone and searched it after he was shot in the head and taken to a nearby hospital, where he died. He appeared to be using the GPS app on the phone when the confrontation occurred.
Larry Bloomquist, an attorney representing Turner, said his client was notified of the charges Wednesday and was disappointed in the grand jury's decision.
"We're disappointed, obviously, but we're not surprised," he said.